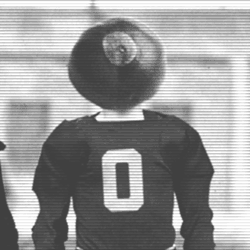 wyatt
---
MEMBER SINCE December 03, 2013
Recent Activity
I hate Mayfield more every time I see him.
I just like the sound of it. CJ Stroud from Cucamonga, California.
ABC/ESPN never misses a commercial even at the expense of game action.
Zach Harrison reminds me of a bull before you open the gate. Look the hell out when turned loose.
Olave has been one of the biggest surprises of his class.
Hooker causes trouble. /s
"Now remember he's ambidextrous, he's good at talking out of both sides of his mouth."
Really admire players who keep working and wait until their time comes. I had a nephew who worked hard for 3 years before becoming a starter at Wittenberg his final season. It's not easy.
I'm on the Master Teague bandwagon. He just seems to have great vision and knows where to find the best yardage.
All hands on deck. Everybody ready to go.
At least he has a good reason not to go to class. I wish they had some online when I went there.
Funniest comment of the week.........Buck-N-A
Chase Young's sister looks like she could play. I wouldn't want to go against her either.
You're allowed to be big and fast? And look like you're bowling over kids? And play linebacker? I likey.
Any clip with Chase Young in it is impressive.
The interception by Borland with Malik Harrison running interference didn't make the list?
Malik Hooker still has that closing speed....and good hands.
Joe Burrow looks really good. Glad the ex-Buckeye is doing so well.
I liked a lot of the young players. Can't wait until Chase Young holds on to an interception or picks up a fumble. Scary good. Best part for me was Malik Harrison actually had to slow down to block for Tuf Borland's pick off.
This could be a career changer for Fickell as a coach. Hope Cincy wins...just not this week.
Representing our great state of Hawaii. Hope we can keep the pipeline of great players to the Horseshoe.
Someone at OSU is good at making up glorified job titles.
Maybe now he can afford a haircut.