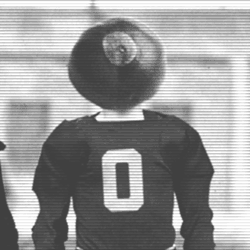 wyatt
---
MEMBER SINCE December 03, 2013
Recent Activity
Thanks, Taylor. I needed a dose of good news about OSU athletics.
I've run out of words to describe the ineptitude of this group. Can't wait for spring football.
Agree completely. Much respect for you keeping your name in this drought.
Wake Forest leftovers. Not good.
I didn't think they could play any worse. I was wrong. I could probably pick up 5 guys on the local court that would play smarter and more like a team.
Getting leftovers from Wake Forest isn't good. Crazy shots and lowering his shoulder on charging fouls.
Kaleb looks out of shape to me. The whole team needs to learn how to draw fouls on the opponent too. Head fakes, ball fakes, They telegraph their future moves making playing defense against them easy, intercepted passes easy.
Gene Smith kisses anyone's a$$ if it makes him look good. Smith lost my respect years ago.
Good to see us recruiting the best in the south. Thanks for the updates.
You'd think he could now afford to get a haircut.
We don't even get a shot off. Dribble, dribble, dribble, dribble, throw it away.
Didn't Illinois have a Benghazi player? /s
The OSU basketball games should come with the warning: Watching the following game may be hazardous to your health. Watch at your own risk. For mature audiences only.
Any tournament participation is just for the fat cat administrators to take their wives/girlfriends or both on an expenses paid vacation.
How can Kaleb be so out of shape? He needs to lose about 20 pounds of baby fat. And he is shooting 3s all the time?
So many players who look like they have no idea what's going on or what they should do. And against Illinois?
Same first thoughts here. Haven't seen this low of basketball IQ at OSU in... forever. Value City Arena is no value. Continuously slick floors, incompetent clock workers at the official scorer's table and the worst home-court advantage in basketball. Never thought watching a basketball game would be this painful.
Welcome to the team Taylor. Never too much recruiting news.
OSU's entire defensive line > Rashan Gary
Flying first class is like flying on a private jet. A good friend who worked for an airline upgraded me once (for free). It's another world up there. I'm always in economy and it's tough even getting water back there sometimes.
I've attended the Touchdown Club of Columbus in the past. A really special event. A highlight for any football fan. I remember some award winners that year. Steve Young (BYU & 49ers), Chris Spielman (OSU & Detroit Lions), Hiawatha Francisco (national champion Cincinnati Moeller), Tom Osborne & Mike Rosier (Nebraska), Master of Ceremony Len Dawson (KC Chiefs and Football Hall of Famer).
Respect any player who does the work yet realizes he won't play much.
The writers here at 11W seem to tell the truth, good and bad and are not just cheerleaders. I really appreciate that. PS: I'm liking Andre Wesson more every game.
You mean it's not as good as watching Duke/Va/Ky/Gonzaga/Tenn? We must have the world's record of dribbles without scoring during a game. /s