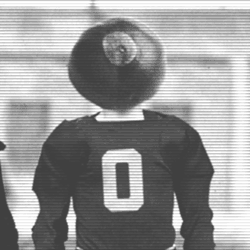 wyatt
---
MEMBER SINCE December 03, 2013
Recent Activity
He will make good money playing in Europe.
Same here. I got the injury from overtraining for a marathon. It was painful even walking to the car. Took about 3 months off doing only elliptical machine exercise. Can't hurry the body repair...especially for old geezers like me. Just did the Toledo marathon in April.
I can't think of an NBA player I dislike more than Grayson Allen. It's not even close.
With that salary, Conley would play any place. Didn't know Memphis even had an NBA team. /s
The funniest story I've heard today. Thanks.
Great for Denzel to start this program. Heart disease is the no 1 cause of death in America. My brother died from a heart attack at a young age. Family history and diet are major reasons. Google the 10 worst foods for heart health and you will see. My family grew up eating all of those foods. I learned and now run marathons. Thanks, Mr. Ward.
Great update on the round ball game. Thanks
Australia already produces many players ... mostly kickers Put some bangers on the barbie and have a VB. G'day mate.
The greatest coaches of all time have a common quality. The ability to recognize talent. Following recruiting is fantastic
KJ is talented and smooth. I like what I see.
All new players must have the name of CJ., AJ., EJ, KJ, LJ, or only initials? /s
Good one I'll go with do-be-do-be-do.
Best decision for him and the team. He's not ready for the big boys.
Mahalo and great to have a former Hawaiian player going to Columbus.
The Smith family almost makes the Kardashians look normal.
Great decision to get started early and avoiding contract problems.
New generation: start me or I'm leaving. I know I'm old, but it will take some time for me to get used to this.
Baldwin could have been the starter this year. Surprised by the decision.
There was another pretty good player from Cleveland. I think he plays in the NBA...for the Lakers.
That Compton Magic team is considered the #1 AAU team in the nation. Great competition. A kid who even talks defense and Aaron Craft has my vote. https://www.youtube.com/watch?v=t7Imknp38uk
If Diallo knows ONE word of English, that's ONE more than I know of the Senegal language.
Maybe it's just me but the OSU women tennis players look fat. Sorry.
Baldwin looked a lot better than I anticipated. Good to have tough competition at every position.
Wow. The record was from 1936? Even I'm not old enough to remember that. Men's 100m Dash Ohio State Outdoor Record :10.2, Jesse Owens, 1936
Lejond comes with a tough attitude. He got several personal foul calls in the games I watched, so needs to turn it down a notch to avoid hurting the team while still bringing the lumber.