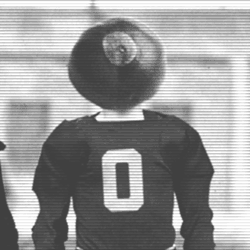 wyatt
---
MEMBER SINCE December 03, 2013
Recent Activity
He needs to follow the nutrition experts on the team.
I've been the self-proclaimed president of the Jeremy Ruckert fan club since I watched him in high school. Hey Justin, get the ball to him more.
I enjoy reading the personal experience comments more than any others. Thank you. Sometimes the public image is different than the true character of the person.
Maybe he can earn enough money to buy a pair of pants. /s
That was pre-DNA testing. Don't believe it.
Put them on Maury's show for a DNA test. "you are NOT the father"
My guess is the child was really from the neighbor maintenance man.....or some guy at the bar.
Any school will gladly take your money. It's getting a refund or getting a reasonable seat that's the problem.
He doesn't have insurance in a city with the best insurance companies in America? I used to work at one.
plus Bart Starr, Paul Hornung, Jim Taylor, Boyd Dowler, Ron Kramer, Fuzzy Thurston, Forrest Gregg, Willie Wood, Max McGee, Bill Curry............and a coach called Vince Lombardi.
I'm getting old(er) since I remember seeing the grandfather play ball for the Browns and Packers. Willie being the first black captain on the Packers says a lot. Plus Wyatt has a great name.
I've already seen him listed as 6'4" and 6'5" on other sites.
Hope he improves that .7 assists per game. (point 7) /s
Tegra looks to be at least 25 years old. He must be a son of Greg Oden. /s https://www.espn.com/blog/truehoop/post/_/id/16073/greg-oden-on-looking-old
He looks older than me. Where's his birth certificate? /s
Tegra looks like he's about 25 years old now. He must be a son of Greg Oden. /s
Adapt, adjust, and improvise based on the game plan and opponent. I like the options available on this Buckeye team.
Some others drafted low: Michael Jordan (Bengals), Sam Hubbard (Bengals), Vonn Bell (Saints), Corey Linsley (Packers), Mike Doss (Colts)
Matta got his $9 million buyout and is laughing all the way to the bank.
The attention span of some of these players lasts about as long as a video game.
If Conley wins maybe he can go to a barber.
Every player at OSU gets some respect. Most worked hard for the team. Whether they went on to the NFL or regular jobs, they are remembered.
Class all the way for Spielman. He recognized the tackles but also winning as being more important.
The greatest name on the Buckeye Roster. /s
The whole team just didn't play well together. Herky-jerky, up-down, whatever the opposite of smooth is.