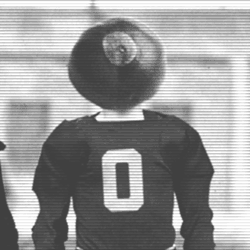 wyatt
---
MEMBER SINCE December 03, 2013
Recent Activity
How do you spell regressing? I think that is what they are doing.
The last 5 players don't show me much.
2015 Jacob Eason Lake Stevens, WA Georgia / Washington
2016 Tate Martell Las Vegas, NV Ohio State / Miami (FL)
2017 J. T. Daniels Santa Ana, CA USC
2018 Jake Smith Scottsdale, AZ Texas
2019 Arik Gilbert Marietta, GA LSU
It's like a beauty pageant. I would have picked many different players but nothing wrong with any of these.
All an opponent needs to do is double team Kaleb and wait for turnovers by teammates. Or foul and wait for missed free throws.
Decision making pathetic. Our center wants to shoot 3s, terrible free throw shooters, the motto is drive and throw it away. Can only get better. When is spring football?
They play tentatively. Almost afraid to take it to the bucket. Look, wait, wait, pass, wait, think.....throw up a prayer. Regressing.
Wade's QB sack and ejection was a joke against Clemson. If that was targeting then half the tackles would get the penalty. Next time blast the official in the chest.
Kentucky has already offered the kid a scholarship.
The only stat I pay attention to is winning. Wesson has a low bb IQ.
I would tell Carton...and Washington to drive and score or set up teammates.
We have anybody who can rebound? Or go after loose balls? The center is shooting (and missing) 3s while the guards play scared like they are afraid to make a mistake. Turnovers are multiplying like rabbits. Lighten up and play relaxed.
Looking to see him play on Sundays breaking up passes and blasting some QBs as he did against that Clemson dude.
I like Jack Miller more every time I watch an interview with him. He seems to have the maturity and character to lead my team any day.
Smartest thing Ryan Day did was replace Davis as LB coach and Schiano as defensive coordinator. Never hire your wedding best man to any job except drinking buddy while watching games.
We have some smart coaches. And good character ones at that.
The dude is just plain weird. I think he should be on medication.
Harbaugh's the only coach who looks more stupid, crazy, incompetent, perverted and weird every interview he makes.
I want Harbaugh back to keep his record (of losing) going.
I could be wrong, and I am many times but hasn't Wilson dropped or misplayed 3 punts this year? Damario McCall is my choice.
No information of why defeats any purpose of this unavailable list. Why the cover-up?
Maybe Tate Martell will find a university to start with by then.
Gonna need to call it wide receiver U.
My mother is a graduate of Cedarville College. She was a cheerleader there when cheerleaders were for all sports. She's 93 and never thought she'd see the Buckeyes play them. Only game ever she didn't cheer for the Buckeyes.
I hate Mayfield more every time I see him.
I just like the sound of it. CJ Stroud from Cucamonga, California.