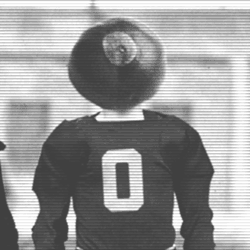 Wxbuck
---
MEMBER SINCE September 15, 2018
Recent Activity
Are they talking about how that was targeting?'v
What did he say? I've got it on mute.
And no review even after a timeout...
Missed targeting in MN game on Auburn hit on MN wide receiver.....
I think it's Vacation Rentals by Owner or at least used to be. But yes, it's very similar to Airbnb.
Seems logical!
i tried to search on it but couldn't find for sure if it's one reply official or multiple when they do the command center thing. Anyone know how the SEC did it last night?
My understanding is that there is just one replay official. So one person deciding if something is "indisputable". Why not have two replay officials? Both make a determination and if they don't agree, the call on the field stands? That seems to go along more with the "indisputable" part of the rule rather than having one person decide. Or were there multiple people in the SEC "command center" who all decided that their overturns were "indisputable"?
Damn it. Only positive is we have time and two time outs.
Ugh! What a lucky bounce for them!
How was that one not PI? Come on!
Ugh. Need to fight back! Please!
I was a Unit D resident in 1996-1997. Great memories hanging out with the guys on my floor and the guys in Unit E and girls in Unit J. I loved playing foosball in the music room with one of the guys on my floor. My sister lived in the Stadium in 1998-1999 and in Mack Hall the first year the dorm moved. Lots of great memories with friends and family!
I said don't let them score again! I can't believe they did it!!!! Go Buckeyes!!!!
Put this in the end zone and end it please!!!
Long way to go! Come on again D!!!
Ugh these fox halftimes last forever!!!
Gotta score here. Come on damn it!
Trying to be optimistic. But can't let them score any more with their slow tempo. Only a limited number of possessions left. Let's adjust and come out like we played the rest of the season!