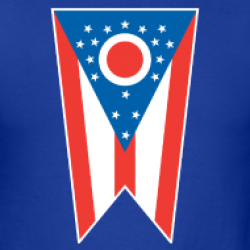 wpitt41
---
Member since 25 November 2013 | Blog
Favorites
SPORTS MOMENT: "FOUR TO SIX SECONDS, A TO B, AND YOU GET PISSED OFF WHEN YOU GET THERE!" - U.F.M.
Recent Activity
I'm guessing the money has run out before his generation.
He spends all of his money on Schlitz, Rebel Flags, and Clemson Fatheads for his trailer. Shirts are at the bottom of his list.
Don't let an idiot like this deter you. Clemson is a great school with plenty of positves that outweigh some of the ignorance. He is just a fan...from the first few seconds it was apparent he wasn't a student,..of anything!
"We won the war!" is my reply whenever bigoted southerners use Yankee as an insult. Woody would've slugged this jerk. Haha
4.8 for a freshman is fast. The kid is 14, he will be at a 4.55 or 4.6 when he graduates HS. That is plenty fast enough to move the chains. I hope he has the shiftiness, as I have yet to watch his highlights.
Do you think Bama would hire a guy with no head coaching experience? I understand hiring from within, but I think the state would probably melt down with Saban leaving AND Bama hiring someone that isn't a "big-name" guy.
Good call on his leadership! Remember a certain running back who came in as a freshman and led the Buckeyes to a NC? From everything I remember reading about Clarett he came in and got respect immediately for not accepting mediocre effort from the upperclassmen. He even got in a few players faces.
It is rare but every now & then you get a freshman stepping up as a leader. I'm hoping Raekwon might be next!
If I knew how to upvote this, I would! Doubt he'll get to play next week because of it though unfortunately.