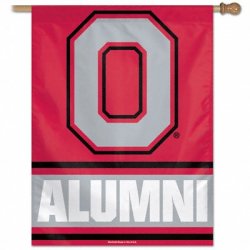 WPB-Buckeye
---
MEMBER SINCE March 10, 2015
Recent Activity
Here's the problem with that. What's fair market value for likeness? So someone can buy an autographed picture of Justin Fields for 50k while he's still at GA to keep him there? Can Nike promise to contract sometime for their likeness as long as they play B-ball at a Nike school? Can a car dealership give them cars just for their likeness of driving around in them?
This smells like the internships that no one showed up for. Someone (not naming names or affiliations) forms an LLC just to pay students. And we don't think this will happen at the HS level? ING Academy is looking at this. Why can't a HS Student get paid 30K from Nike with an assurance they would get more if they go to a Nike affiliated team?
Or the state tax will be used as negative recruiting by teams in FL that doesn't have a state tax. This is going to get messy. you think the bag men are bad now? This could bring Miami back to prominence. How many clubs/bars/party yachts are in Miami where guys can get paid just to show up to party?
Think about what you are hinting at here, Fields > Lawrence. So are you saying GA doesn't know how to evaluate talent or are you saying GA willingly didn't want to make a Natty run with a guy who is better than the guy who won a Natty? I just think we need to see the kid play first before we say he is a star. Apparently he wasn't star enough in the GA staff eyes to start him. I haven't been following like I should be but has anyone on the team gushed about Fields in their interviews? From my point of view everything is based on his ratings in H.S. In the end I hope he is better than everyone hypes him to be but I've seen the hype train before.
HA! +1 for getting a football comment into a Bball article.
Forget the cup of Joe. I'm ready!
I wonder if Ethan is related to Evan? Maybe that is his dad. I didn't know that was a father son duo.
When does fall practice start.................... Can't be soon enough.
This seems like change for the sake of change or someone doesn't know how to coach them up. I do think playing a little zone will help the run defense because at least guys can see when the LB shoots the wrong gap or misses a tackle. So those 50 yarders turn into 15 yarders. But I have to see how we implement this to say I like it better or not. I just hope we have the coaching ability to go back to what we've been doing if this change isn't better.
Agree 100%. Love both. But head to head OSU is my main. I earned my MBA from the university of Miami and I still went to the UC v Miami game and cheered for Cinci. Ohio against the World!
What email address should I send your game ticket to?
Ha ha It took me some time to understand why other 513 numbers were long distance. The 937 cleared that right up................ until I realized it was still less than 15 mins away and still considered long distance. Crazy times.
It sounds like this is about more than just playing time. I could be naïve though.
It looks like the new elite landscape is, recruit the best QB that fits your system every year and run a two QB system where the offense doesn't change much if at all and get the guys to realize it's better to not take all the hits and save the body for the NFL. We see it in other football positions and other sports why not football why not QB?
Brutal! Let's pray for an injury free season. No heavy doses of QB draws.
Is this after the curve? LB seems a bit high if Tuf is still starting and the guys behind him haven't passed him up.
What timezone are you in? I see a 12:30 tip on my ESPN app.
I'd be nice if our Ahrens have a record setting day against their Ahrens. Along with Washington.
Yep, I read that and I had to scroll back up to the top and make sure who we were playing today.
Obviously I would prefer to play on a winning team but I'm trying to figure out why he wants to transfer if he is already starting and Honorable mention All B1G. I would think it's better to stay and get on the field and get on film instead of coming to a new place where you may not start and hope to get in the rotation. Unless Someone has given him some "wink wink" assurances. Please correct me if I am wrong with my thinking.
We're doomed now....... JK.
As a Niners fan I'm not high or low on him. Wait and see. Different team, different circumstances. Prove it on the field. I do miss Coombs though. His GIFs, Energy, Speeches.......... are priceless.
At this Orlando Pace we will have to sign a huge class next year.
Laying wood is not legal anymore. You'll get a flag every time. We are in a generation of gently suggesting a guy go to the ground so we can help him up and tell him what a great job he did.