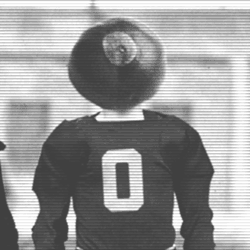 WorthyBuck
---
Member since 28 July 2015 | Blog
Recent Activity
Agreed. The label is highly overused and seldom very accurate, but Gill is by far the closest fit for the "Harvin" role. He runs just like Percy, effortless acceleration and speed, and at top speed in one step.
I do not think he matters enough to affect anyone's beliefs. My opinion is that it is bad taste to wear the jersey, and to show support for, a guy who has just been found to have abused a woman.
As for "proven guilty," I am not sure what you mean by that. His employer did an year-long investigation and found that he did it, and suspended him for it. Plenty of people avoid criminal prosecution for domestic violence for a variety of reasons, but those who actually committed the acts but avoid prosecution are just as despicable as those convicted in a criminal court.
The NFL did its investigation and found that he abused the woman. It was in their interest to not suspend him. Maybe the totally got it wrong, but that would be surprising.
Unfortunately, what is not surprising is the lack of objectivity and skewed priorities of many OSU fans regarding players and former players, and the program.
Guys who abuse women are losers and should go to jail. Even if they were good at football for my alma mater.
Like your work superiors?
I would not wear it anywhere. Bad taste right now for sure in my opinion.
I would certainly not wear it to a corporate/work event, even a causal one. I would forever view a co-worker or subordinate in a poor light if they wore that jersey to a work event. Imagine how the females may react, who may only know Zeke as the guy who is currently in the news for domestic violence.
Just wear a different jersey.
Also, and this will certainly not be popular, but the denial and blind sticking up for a guy who is very likely a perpetrator of violence against a woman around here is ridiculous. If he played anywhere but OSU 99% of people here would label him a thug and attack the school he attended as well.
Entering my 6th season of college fantasy and 4th using Fantrax website.
You can choose what teams are included in your league, we use the 5 power conferences.
Higher scoring than NFL, get huge numbers at times. But for those who don't like or follow the NFL at all, the college fantasy is very fun.
This line was surprisingly low to me. I would take OSU to cover.
OSU 45
IU 13
Surprising fact:
Big 10 Championships this decade (2010s):
Ohio state football--1
OSU Men's basketball--3
Winning just one Big 10 title in the last 4 years is underachieving in my opinion. I think we had the best talent/roster in each of those seasons.
Just lucky no one got hurt or worse. He was likely completely blacked out, may not have even known what he was doing (not an excuse, just a comment on the number of intoxicants in his system). Scary.
Don't love horizontal passes. They can be effective if the defense is playing g honest and not just sitting in he WRs at the line, but in order for that to happen you must be able to challenge a defense down the field. We were not able to do so last year, for a variety of reasons. Need more big plays and more down-field threat. Otherwise we are back in the same boat.
Teague looks a bit stiff to me. Opposite of light feet. He is fast, just no wiggle. But we do need a thumper to go with Dobbins, Gill, and Snead.
We will see. I do not expect him to be as good as either Worley or Baker, let alone better than Baker.
Booker was likely the starter due to experience and knowing where to line up. As I believe you will see this year, Booker is not as good Baker, or Worley for that matter. I expect Booker to be solid but not spectacular. Baker is on another level.
Jerome baker making a significant leap forward this year would be something to behold. He was excellent last year.
Especially is Weber continues to battle injury issues. As it stands right now I would give Dobbins a fair chance of being our leading rusher this year. He is going to be very good.
The burdens of proof for a criminal conviction and for the NFL to conclude that zeke committed violence against a women are not the same.
Plenty of people commit crimes but are never convicted of the offenses.
Maybe we let our affinity for our local football team get in the way of our judgement of Zeke's character.
The NFL surely does not want to suspend arguably its most popular young player. They certainly would not do so h less they had good reason to.
Maybe Zeke is not a woman beater like OJ is not a killer.
Barnett was the starter but got passed by a younger guy.
Sounds like sour grapes to me, and his version of what was said is probably less than completely accurate.
My comment about younger more talented players getting a chance was not limited to the WRs.
RT and QB were bigger problems in the passing game than he WRs last year. Take away Samuel and Brown and that may not be true again in 2017. But we need to improve in all areas of the passing game, including WR.
They practiced against the same great defensive players last year yet still could not block or complete passes to the WRs against any competition with a pulse. We need more than simply more practice. Hopefully the coaching change will help cover up some of our defeciciencies, and hopefully a couple of guys will take the next step and become better players, or are replaced by younger, more talented players who can turn into better players.
Agree completely. I think he is obnoxious and tries to make himself part of the game. Way too over the top and theatrical. I have a tough time listening to him.
Richmond is not a convicted felon. He was convicted as a minor.
He was tried as a juvenile. Found guilty of he offense as a minor and served 10 months of a 1-year term in juvenile detention.