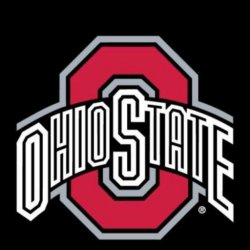 worldbeTHE
---
MEMBER SINCE November 01, 2015
Recent Activity
Duke seems to disagree with your take.
He supposedly told the coaching staff last week. After that, he owes the fans of the schools not a damn thing. Get over it.
A "crap" opponent that I'm not sure is not going to come in and beat the shit out of us.
One in seven years is an outright fireable offense. Considering that the team after the "1" was probably the most talented team in college football in the last 20 to 30 years.
Urban should just slink off. He will not make changes and its obvious he doesn't give a shit.
Tebow is nowhere near the athlete that Bosa is. He would've stayed because he had nowhere else to go. And before anyone flames me, remember the draft he was entered in and how smart people thought Denver was stupid to draft him in the first round.
No. He's their dad. He can say what the hell he wants.
Absolutely the best take I've seen on this. I agree totally.
This was probably LITERALLY the easiest decision he ever made.
if its not a playoff game, then yes it is
I'll tell ya how to get that money back and then some: Whatever the line is at Purdue, put all your money on Purdue to cover.
Except the fact that Ohio State has had quite a few uniforms through the years
Ryan Day has literally been the head coach at Ohio State. It just happened.
Stating a fact is not "taking a shot" at someone.
Totally agree. And in the next couple of years, he ramps up his recruiting while Urban slows down in that department. That would be a perfect transition. Day has already shown recruiting prowess.
Hartline is definitely an upgrade at receivers coach, but Haskins is the reason why the receivers are "open". JT simply wouldn't make more than half the throws Haskins makes.
He is suspended until after the Oregon State game. Then he can coach practices and install game plans, etc. Just can't coach the other two on gameday.
I'm sooooo glad that Dez is not coming to the Browns. We don't need that.
LMAO at you thinking Mother Teresa never treated anyone wrong or didn't have questionable morals.
The answer to the last question is if its not the playoffs, who cares?
at most it is one million dollars. Last i checked, 1 million is less than the ten million he will get for being a first round pick.
and if you remember, everybody was shocked that the Cowboys would pick him. He got lucky.
Hurt the team in a meaningless exhibition game? MMMkay.
For the same reason that Booker somehow beat out Baker last year before Booker got hurt.
I would gladly "pay the penalty" of losing a fucking championship game by mere seconds every other year. Then go and win the damned things all the other year. Urban needs to take his emotions out of it or he's just another John Cooper.