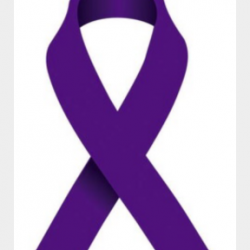 Woodywasking69
---
Member since 16 July 2014 | Blog
Recent Activity
Wouldn't mind him going up to train someone on keeping olinemen healthy.
http://digital.olivesoftware.com/Olive/ODN/floridatimesunion/shared/ShowArticle.aspx?doc=TFTU%2F2017%2F08%2F02&entity=Ar04301&sk=894E6352&mode=text
here is the link to the newspaper article.
Ok so she is on the off week between her 11th and twelfth (and final) treatment starting around treatment 5 or so she put themes to each one. She started with Rosie the riveter and dressed up as such. There was also chemo de mayo and last week was baseball themed as she was in the seventh inning stretch I guess. Her final treatment she is dressing as Wonder Woman. The cancer center is doing a story on her to put on the news. Can not say how much I appreciate the people at MD Anderson here in Jacksonville they have been great. Will post story if I can and will update after her pet scan in a few weeks. Thanks again for the prayers.
Not so Unique . Woodward in Toledo also has the Polar Bear as a mascot.
I see a Navy jersey behind them also.
This Wagner in Florida thanks you.
Just an update Jenna has now been through 7 treatments it wipes her out and she has lost some hair. Dr is saying it will get worse in next 5 treatments. Last pet scan shows no more lymphoma and a tumor in her chest is almost completely gone. She is doing well considering and positively determined to do everything she can to do things for herself even on chemo weekends.
I thought some of the throws by Burrow looked a little off. At least one Td the receiver basically had to stop and come back for the ball. It was a floater. Haskins seemed to have a little more zip on the ball consistently. Now I don't know how they pair up in the running portion because they didn't highlight that part at all.
I thought Burrow looked ok but that one touchdown was just a lame duck and have no idea how they caught that ball.
Wow thanks Awlinsbuck now I am ruined on another childhood memory. Oh well at least we got Mr Vincent which makes me feel better.
Can I get a time frame and photo of this guy before he shows up?
I was boiling inside getting ready to just go off and then I got to the fabricated part . That line probably saved my phone and a wall in my house.
There was another bad call the refs just wanna go home I guess.
I'd normally want the lower seed to win against the reigning champion but I want Nickal to get pinned.
Horrible officiating in that match. Can't believe how bad that was Hall didn't even attempt an offensive move for a minute and a half.
It's just amazing to watch a guy that big get man handled by a smaller guy that still had something going on on that left side. I have never seen a heavyweight wrestler move as fast as he does.
Looks like he was in pain on left side not good.
Clemson put in a slide. I think it is getting a little out of hand.
My entire family was watching me air wrestling as I watched on my phone it was kind of funny.
Nice finish to a tough match great escape to win.
Noticed that psu had a couple unexpected losses in semis so with a 18.5 point lead and some wrestlers that should win tomorrow looking good for the good guys.
Wow looking good for tomorrow 6 advanced to finals is amazing.
Everyday! I wear a ball cap constantly and rotate between six or seven t shirts when not at work. And of course my game day jersey. Also have Ohio state frame and light up trailer hitch on back of truck and a plate with the shoe on the front.