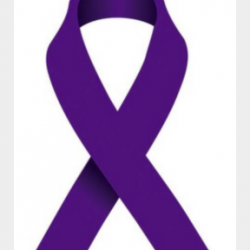 Woodywasking69
---
Member since 16 July 2014 | Blog
Recent Activity
From Old west End / Point Place in Toledo now live in Jacksonville Fl
Jefe Vs the world? I like that
So wait. The original report said the complaints were misdemeanors and they updated the report later to say they were investigating felonies.! Was the administration supposed to know that they changed the complaints seriousness? Seems like this was screwed up from the get go. Now if ZS had no incidents reported between 2009 and 2015 and 2015 was as clear as mud how was anyone supposed to make a clear decision on how to handle this?
I'm pretty sure they had already laid out the plan for fall camp and what they were going to work on. If there are changes made they have already started implementing them in spring ball. Just because we didn't see a lot of difference in the spring game doesn't necessarily mean there aren't some that they may not have wanted everyone to see.
He was asked about an arrest that never happened. Now should he have said there was an incident in 2015 that led to a complaint by CS and an investigation that didn't warrant an arrest at the time ? I don't know. But after seeing that MCMurphy changed the story it's awfully hard to hit a moving target. Maybe just maybe he was answering that there was no arrest that he knew of.
Podcenter
Maurice the Beast: 7/30
ok here is the name of the show it is on espn's pod center for Marty Smith's America
Bad choices as a high school student led me to not be able to attend as I would have liked. However 13 years in the Navy and 13 years after getting out I have never quit being a fan. A month or so ago I found out my niece will be the first member of my family to attend TOSU but we have been Buckeyes my whole life. I understand people that don't get how we non-alumni could be so passionate some aren't raised with the Scarlet and Grey as a way of life. I have a brother named Wayne Woodrow and my dad and step mom never attended. But on game days my stepmom would scream so much she wouldn't be able to talk for two days. My dad gets so nervous he almost has panic attacks. Fortunately I'm not that bad but a good win or a bad loss can have a small effect on my week.
Living in Florida where there are so many people that have changed their allegiance from year to year or start cheering a conference as soon as their team is proven to be less than is something I never understood.
So alum or not as long as you love the team(which means you have to love the school some too) and never waiver it shouldn't matter if you didn't attend you just may not get some things that are alumni centric and they may not understand us but in the end we are all BUCKEYES!!!
How did Weber's tweet not make this list? Don't know how to imbed it but Dixon tweeted there was a lot in store for the receiving corps and Weber responded with yep blocking.
Interesting fact that these two ended up being friends for years after this and both died five hours or so apart on July 4 th 1826. On the day celebrating the 50th year of our nation.
She wants to become a Pediatric Nurse practitioner she was on the verge of going to the green school up north until she received the acceptance letter.
We are celebrating with a couple family days at Disney World although I'd rather be in Sandusky again this week gotta get my kids on the new ride.
Sorry I had a post about my daughter whom was diagnosed with Hodgkins Lymphoma and details of her treatment timeline and other stuff couldn't seem to find it tonight but I am so happy that she has been determined to be in remission this morning.
He plays with bad intentions some of those hits were just vicious.
Wow I am as accurate as Kiper . This is a great value pick he should do well there.
Hubbard could be picked up by Cincinnati they have two picks back to back coming up and need a DE
Well that Finkes tweet kinda shows what the players think of him
Steelers must really be disenchanted with Bryant traded him for 75th total draft pick
Bizarro world these are not players I can root against
As a Steelers fan I do not like these Ohio teams poaching our farm team. Lol congrats Billy Price now if Hubbard just falls to the Black and Gold
Kinda surprised James dropped that far some had him ahead of Fitzpatrick and Ward