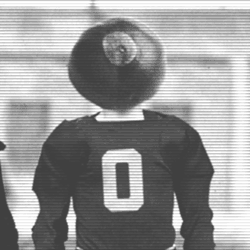 WoodyTresselUrban
---
Los Angeles
MEMBER SINCE September 01, 2012
Indianola Resident 2008-2011
Favorites
COLLEGE FOOTBALL PLAYER: Joey Galloway
COLLEGE BASKETBALL PLAYER: Ken "Block Party" Johnson
NFL TEAM: Lions
NHL TEAM: Wings
NBA TEAM: Deeetroooiit Baaaasketbaaalll
SOCCER TEAM: Germany
Recent Activity
Everyone on the starting lineup of the h.s. team went division 1 (Soso to football, albeit)… they cannibalized his stats!
We need Ethan Tucky… Ohio speed kills!
I believe I heard an insider saying Zeke is closer to the 215-220 range. Braxton is a legitimate 220 and looked much more solid and a bit wider, in my opinion. Which is why I thought Braxton was the more impressive of the 2 during the sprint.
I forgot that I had submitted this over from reddit. I am open to more GIF requests!
"We Global!" ala DJ Khaled circa 2008
Can someone take charge of this and edit in the Alabama and Oregon logos floating into the frame and Urban's punches exploding through them?
I guarantee that Jalin returns a punt for a TD against either Indiana or Michigan. Furthermore, he will have a return that significantly alters the outcome of a post-season game.
His linemen look like old-school wrestlers grappling their opponent every play… holding every play.
This is the exact same problem I had with Marshon Lattimore last year. That kid is deadly with the ball in his hands but will most likely be strictly a CB.
Jalin's high school highlight reels were unbelievable. I remember texting all my buddies about him when we first offered prior to his junior year, if I am recalling his offer correctly, and throughout the rest of his Middletown years. Plus, the kids arms look like Vernon Gholston shrunk down and started playing H-back!
*Mickey Marotti
Drop and give me 100!
In real life, that guy is now married to this...
(Please don't be the next Lawrence Marshall, please don't be the next Lawrence Marshall)...
Just watched Denzel Ward's hudl highlights and… please offer this kid!!!
I did as well. I was confused by that because his strides are so long in his recruiting videos, I figured he had to be around 6'
HEY MICHIGAN...
This will be the top story on ESPiN in 3... 2... 1..