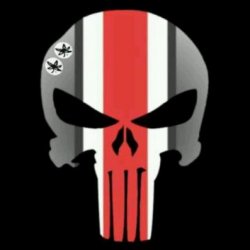 Woody's Ghost
---
MEMBER SINCE August 11, 2012
Recent Activity
Wow!!! My Man!!! ...He's like a young me!
Very proud of Jordan Fuller. Go get it, Young Man!!!
In 2008, we won the NIT Championship. That became a springboard for the team as, over the next four seasons, they would win 3 Big Ten regular season championships and 3 Big Ten tourney championships. I think Chris Holtmann is building the same kind of future here. We are building a foundation and have a great freshman class coming in to bolster that for next season. We knew this year would be a bumpy one. The NIT tourney, if invited, would give the younger guys on this team needed experience playing in a tournament format. I'm very excited about the future of this team, however. We have some good young players to build around.
Weird box score even!
I will echo what most others here have said ...Play the kids and hit the ground running next year when Liddell, Gaffney, and Carton enter the fray. This was always going to be a growth year. Time to start growing. We really need to see what we have in this current roster so that we can start to establish their roles going into next season. We are playing for 2019-20 right now. And I'm excited about what is ahead for this team. We just have to weather the storm right now. I think even getting an NIT berth can help the young guys on this roster start to get a feel for tournament play. Given what I think is ahead for this team next year, they will need that experience ...
Tate's lawyer is a complete moron. Laying out his entire case in the media??? ...Where did he find this guy? The NCAA is kicking its chops at this point. I say this with the caveat that I don't hate Tate for leaving. He saw the writing on the wall and wanted an opportunity to showcase his talents that he would not have gotten here. No sour grapes from me there. -- But where did he find this moron of a lawyer?
This defense coming out of the half is pathetic. Greg Schiano pink slip in 5 ...4 ...3 ...2 ...1
Georgia lost to Auburn 40 to 17 last season. They still ended up getting into the CFP.
"The NET" ...I don't know. -- I believe this is how that movie, "Terminator", happened.
I was wondering if anybody else saw that ...Every 50/50 out of bounds call went Cincy's way even with clear video evidence to the contrary. Pretty poorly officiated game in my opinion. I'm glad we were able to weather the "8 on 5" storm and pull out the victory in a hostile environment.
I feel like this is the type of team a guy like Tom Izzo made his name with. Starting off slow with the integration of new players and then hitting on all cylinders and peaking come March when it is time to make a run.
There is talent on this squad. How it all fits together is yet to be seen, but I think (despite early season ups and downs) they will be ready to make some noise come tourney time. It will be fun to watch and see how they all grow together along the way.
This is Urban being confident that he did nothing wrong, probably has evidence to that effect, and knowing that he should not have been suspended in the first place ...
I hope Brett McMurphy has a lawyer lined up.
But (if true) it *could* also cost Tom Herman his job ...
I find this fascinating in that (if true) he has not only hurt himself on the recruiting trail going forward, but has also tarnished his reputation amongst the NCAA coaching fraternity ...This is scorched earth territory for him. I don't think (again, if true) he ever expected this to get out. A crumbling false narrative. A recruit backlash. the impetus and financial backing now tied to the Hermans. And a destroyed reputation. This is as disastrous a result as "MENSA" could have imagined. I have never seen anything like this before. I just wonder the potential legal and ethical ramifications of this for he and that Texas football program under NCAA by-laws. Just fascinating.
From the latest I have read on the interwebs: They have a child custody agreement. She no-shows the neutral pick-up. He takes their son to her apartment in good faith. She is waiting on the balcony and snaps a pic of his car in her driveway and calls the cops because he is "trespassing" ...That is entrapment. She sounds like a real winner. If that is the true story, I can see why he divorced this "gem" of a "human being". -- Zach is in the clear as far as my opinion of him. Sounds like he was trying to do the right thing and she was being a childishly vindictive bee itch and just wanted to see him go to jail. (even though he wasn't arrested) She needs to grow up. I hope the judge throws this nonsense out of court. If that is the TRUE story, then the title of the article needs to be changed, I think.
Why was this article written???
I would add Aaron Craft's name somewhere in that "The Rest" grouping ...He was an important catalyst for those Buckeye teams from 2010 to 2014. He was a lockdown defender for us at the point guard position. Probably one of the best we had on defense there during the Thad Matta era.
Defense and rebounding will win this game tomorrow night. And especially against their 7'-2" guy. (Isaac Haas) Kaleb Wesson and Micah Potter are really going to have their work cut out for them. They are each giving up 5" to the guy. So foul trouble might rear it's ugly head again in this one. Purdue is a big team with length. They'll give you fits. They are the class of the B1G right now. This is going to be a good test for this Buckeye team to see where we are at, and what we have to do to get to where we want to go.
I sit here today in awe of "Philly Fan" ...And not in a good way.
On the day of the biggest game Georgia has played in 40 years, we are obviously in their heads ...Good. I live down here. Not sure where it is rooted but, as I've said before on these boards, Georgia fans seem to have some inferiority complex when it comes to The Ohio State University. An unprovoked hatred. But that's just them hating us cuz they ain't us. I hope Georgia gets stomped tonight. Their fans are classless.
I was celebrating my birthday with friends at Goose Island Brewery in Chicago's Wrigleyville neighborhood. Watched the game there and drank some beers. A finer present from The Ohio State University, a Buckeye fan could not have received that evening. Just an amazing game and a very well earned National Championship.
I approve of this.
In the immortal words of Axl Rose: "I'm on the Knight Train!"
387
Sending the kid and his fam positive thoughts and prayers ...Much respect to him. He is doing the right thing. Family comes first. Hopefully, they can work through whatever issues they are having, and he can go on to have a great career at UF. -- Go do your thing ...We'll cheer you on from afar, Trevon.
I will say this about Dabo Swinney, his lies and badmouthing of Coach Meyer, and his negative recruiting tactics ...As Nebraska just found out with our flipping Cameron Brown today after they pilfered Tyjon Lindsey from us last year, what goes around comes around. And Karma is a b**ch.