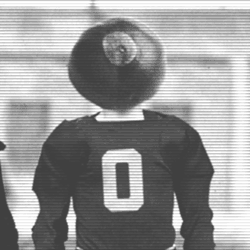 Woodylegend
---
MEMBER SINCE November 01, 2018
Favorites
SPORTS MOMENT: Beating the pants off Bama
COLLEGE FOOTBALL PLAYER: Zeke
NFL TEAM: Wherever theres a Buckeye
NHL TEAM: Blue Jackets
NBA TEAM: Really
MLB TEAM: Reds
SOCCER TEAM: Please
Recent Activity
We have NOT ramped down. Just played teams with a pulse.
Look at who we have played the last 3 games. Penn st, ttun, and Wisky round 2. That's enough to emotionally drain you. Yes they came out slow last night but did you see the second half? Yes...27-0 beatdown. Now look at who Clemson has played the last 3 games....heck go back 5 games....Wofford, NC St, Wake Forrest, S Carolina, Virginia. Ain't no wonder they ramped it up. We would ramp it up too with that cupcake crap. We have all year. I like the position we are in...tested. They are not. They have not seen anything like what they will on Dec 28th at 8 PM all year. If N Carolina can lose by a missed 2 point conversion I like our chances. GO BUCKS!!!!!! BEAT CLEMSON!!!!!
No and NO!
Not a chance
Meet Mr Ryan Day.....he has something to say about that.
We kicked ttun ass....they drop 1 spot. Shoulda kicked their ass by more. Never stop a ttun ass beating.
We are blowing out the teams we are supposed to blow out. And we are blowing out the teams that was supposed to give us a game. Win Win. GO BUCKS
You have waaaaay overthought this situation. Blow everyone out....especially ttun. We cant never beat them by enough.
All of them
Georgia is going to get beatdown
So sorry to hear about your friend. Prayers. And taking your little boy is amazing. Special memories that will last a lifetime. Kudos!
Just do it. Let's take over Lucas Oil. I payed 170 for upper deck and dont care. This is possibly the best overall team we may see in our lifetime, and Chase Young is possibly the best player we will see in our lifetime. LETS ALL GO TO INDY! GO BUCKS. 13-0
Ummm, that IS a turnover.
We now have 2 home fields. This is becoming a regular thing in that craphole up north. O-H!!!
Just freaking win the game. Who the heck cares how. WIN. GO BUCKS
You guys are forgetting that Auburn is going to beat bama and LSU is going to beat Georgia so LSU is the only sec team getting in. And we are staying #1 if we take care of business.
Where you at coach??? Your highly tauted Noah Cain had 1 yard rushing.....1 damn yard. Clifford got knocked the F out....and yes Chase Young kicked your ass. Take all that talk about speed back to the Ped St boards son, cause here in the OH all we do is win
No
Where was this comment made?
Stubhub
Let's make it our home field environment...make Lucas oil Stadium a sea of scarlet and gray
The sidelines are marked east and west division. Just placed my order. GO BUCKS
Hes long gone
They only had one good drive against us. We gave them 3 gifts or it would have been a complete beatdown