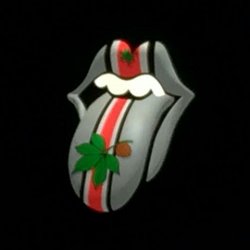 WoodyChat
---
Member since 29 November 2011 | Blog
Recent Activity
"Mike: Hahaha eat shit."
Love me some Mike.
Dude, you use more products than my 17 year old daughter.
"a cooperative sublet betwixt a Purdue fan, a Macedonian teenager, a Waffle House cook in Atlanta and a Pakistani shipyard scrapper."
I frickin' knew it...
I now have a new favorite Brown. I hope someone tells Watson that he can't take the Browns to the Super Bowl. He'll make it happen .
Who's your therapist? Need that number for 2015 MSU.
There's never a bad time to be a Buckeye fan.
Thanks for the shout out to Circleville, DJ. My hometown, and a great place to be from. Go Tigers!
4 days in a row without DJ? The off season has truly arrived.
That's friggin' poetry...
"It's as likely as Clay Travis retiring to his place of birth, a Nashville-area sewer." The Mrs. was wondering why I was cackling in the crapper at 6:15 am. Beautiful prose.
Team Chaos.
Those monks need to rake their damn leaves. When did I become my dad?
Urban was right about one thing: the team that was most prepared won.
Who carved that '88-'94 Illibuck, Brady Hoke? Ohio?
How did you know that my heart is reptilian?
Direct Message on Twitter. No one else sees them. I'm also 50+, but with teenagers to assist.
I usually disagree with Kevin's pick of the winning tweet, but not this week. Salty stuff from Collier.
I wish there were more Borens...
Wilner pulls his picks from his ass. He's 100% ass.
The best part of Zeke's Slobber Knocker was lifting the defender completely off the ground. I'm surprised the guy's cleats stayed on.
I was tolerating the unis, but they just crossed the line. My lawn, you know what to do...
Go Bucks and go spartans. Big day in EL.
UV for Dickie Betts.
Best Skully since January 13th. (Was there one? I'm a little hazy on the details of that morning.)