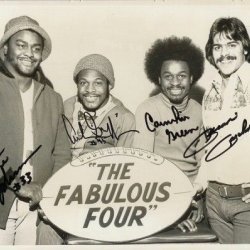 Woody The Historian
---
Fort Worth, TX
MEMBER SINCE April 16, 2015
Favorites
SPORTS MOMENT: Meeting my lifelong motivator and hero, Archie Griffin, in person in the crowd with my 76-year-old dad and wife after tOSU beat Oregon in the NC.
COLLEGE FOOTBALL PLAYER: Archie Griffin and Cornelius Greene. There are others - no football players inspired like these two!
Recent Activity
That and that stupid tin Lion loudspeaker roar...

"... 'Nitally' Lions..."
OK - Will get back to you - Setting up the 360 league is not as quick to sign member sup as he ps3. I will definitely get in contact with you.
Hey - from One Grouchy Old Vet to another - Not for our dynasty. we actually call and run the plays.
Hey, Sque32 - Want to join our dynasty? Quite a few Eleven Dubs there. My PSN is DoubleWingSP88 - If you are open to it, send me yours and I will send you an invitation.
Yeah - I hear you - I used to play online a lot. Went to just about all dynasty, although there are some groups that go online and just play. Dynasty mode always gives you a game, or you can just ask guys in the group to play.
No lag - it is just like it was. We play dynasty user games lag-free all the time.
Got ya - OK - I will let you know when we get enough players!
BTW - We take care of the *ichigan thing - HC Harbaugh starts at Zero Coach XP - he never wins The Game nor recruiting battles - Just like in Real Life :-)
The rosters are current players for the 2019-2020 season. Denard is still trying to find his shoelaces somewhere and is a mere September Heisman memory...
Hey @Upnorth_Buckeye - We usually play once during the week and once on the weekend. Everyone is either a professional with a job and family, an actual college A/ Coach, or a recent student ATH.
PS3 is in season 10 so new guys need to come in at 5* so they can compete more quickly with some of the established guys. XBOX 360 is 3* because we are starting over with a brand new dynasty from scratch and looking for new players.
For User games, we all text via GroupMe to talk smack and schedule games at times that work for one another. We don't have some hard and fast advance rule - Guys are busy so we try to respect schedules and time and work things out between East, Central, and Pacific Time zones, etc. We like the User games, so unless one player cannot make it and says to go ahead and Sim it, everyone will play one another within a few days of the scheduled games.
A lot of us like the recruiting as much as the game, so we try to balance it all out.
BTW - Are you a PS3 or XBOX 360 guy?
You can still get one @ GameStop or online refurbished. There are still tons of guys playing the game. Like adults - actual coaches, players, guys with jobs, LoL. We have a blast. Beat *ichigan!
He is actually a pretty entertaining guy. Not a homer. Calls it straight.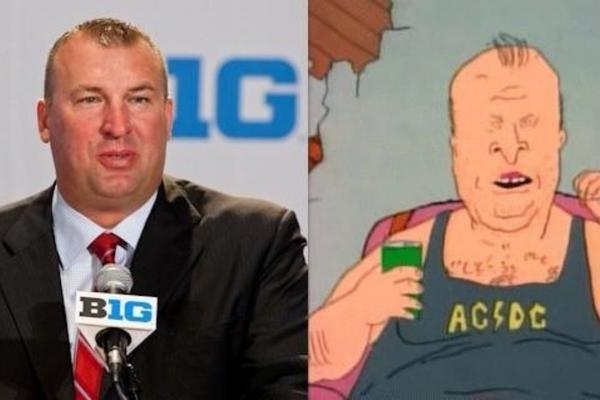 Bulldogging is the new Clemsoning
Brown coming to OSU would be hysterical because OSU would still roll *ichigan and Brown would look like a genius... Even though he can't make it work in AA.
Great for Mr. Donovan - He and his family and friends must be so proud and thrilled for him. What a future leader he will be. Love seeing the rising generation achieve their dreams!
Jacked. Stoked. This is Huge...
The Baylor signs were coded in Braile. They were not blanks.
One point of game planning for Clemson will be taking advantage of Fields holding the ball too long and the OSU O-Line giving up sacks. You mentioned OSU and Fields need to get the short passing game going. Do you see Clemson playing man and Fields reading man to key a decision to run? Clemson sitting on the flats in soft Cover 2 switching LBs or Nickel/ CBs to the flat to take away that short game? Seems like a lot of their pressure comes from cross blitz and stunts from the interior gaps - How will the OSU OL improve picking these up?
What elements of play seem to put the Clemson defense in conflict and how do you see Clemson starting the game - and OSU adjusting?
OSU makes effective adjustments in the 1st QTR and after halftime. What O or D adjustments have you seen in Clemson when they need to counter a defensive tendency? Have they been able to 'out-athlete' teams with better players, or have you seen a go-to game plan adjustment pattern in your review of the Clemson on O and D? I see OSU being effective on Etienne - and Lawrence being an effective runner to counter that the way Wisconsin was with a much lesser QB in the 1st half... Which sets up their 50/50 throws...
You do a great job on BTN... So - When is FS1 or FOX Sports calling you up to the majors, LoL?!