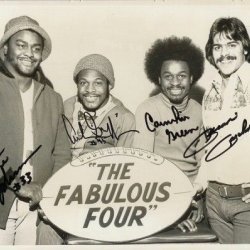 Woody The Historian
---
Fort Worth, TX
MEMBER SINCE April 16, 2015
Favorites
SPORTS MOMENT: Meeting my lifelong motivator and hero, Archie Griffin, in person in the crowd with my 76-year-old dad and wife after tOSU beat Oregon in the NC.
COLLEGE FOOTBALL PLAYER: Archie Griffin and Cornelius Greene. There are others - no football players inspired like these two!
Recent Activity
Pass Pro... Dropped passes... 3rd Down O early in the game... Fields' backup QBs...
Pure Gold ... Hysterical ... Pure Fort Knox 24K Gold Pants hysterical...
Army held OU 1st and Goal from the 3 against OU.
OU did not score on every possession they had nor under every drive < 2 min.
Army has a good defense, whether it was against OU or ttun, or some other team.
Army is good. Last year. This year. They play OU again - at home - next year. They are scheduling LSU, Wisoconsin, other P5 schools and they will be competitive.
They beat Houston 70-14 in their bowl game, resulting Major Applewhite getting fired... https://www.espn.com/college-football/game?gameId=401032064
Army should have won both the OU and *ichigan games straight up. Both those schools know it, too.
"I think you'll find Ohio State is the only team with a better record, a better conference record than us (since I've been there) and has a better head-to-head matchup with us."
TRANSLATION
"Those Who Stay Will Never be Champions."
He needs a weekend business meeting with the Triplets in Dallas to explain one last time how things are done under The Star. After that - He is on his own.
Bert Hoke?
Is Nick Siciliano still on staff?
Love Tate. Wish he would stay on board. I still thought he could win the job.
Fields has great skill sets - So does Tate - and he is not far behind.
Tate has that Buckeye "Want To" - He is gritty tough and refuses to lose. He wants to be a Buckeye and I hope something shakes out where we still see him compete to win this job. It is not over until it is over.
"Clean up in Aisle 4... we got a meltdown over here!"
In other news, Nick Siciliano is joining Ohio State's Staff as QB Coach/ Quality Control Coordinator...
2019 Schedule Snapshots
SEC
Alabama vs. WESTERN CAROLINA CATAMOUNTS 11/23 (week before Auburn)
Auburn vs. SAMFORD BULLDOGS 11/23 (week before Alabama)
B1G
Ohio State vs. PENN STATE NITTANY LIONS 11/23 (week before *ichigan)
This has to be the only post ever in the history of 11W mentioning Glen Mason.
He yells at them to get off his lawn.