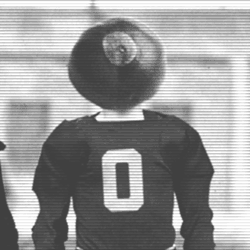 Woodshed
---
Member since 10 August 2012 | Blog
Recent Activity
Maybe urb is super jelly of mich's great 1945 offense and is bringing the FB back?
Geez guys. He is a 2020 recruit. What's the rush?
his family probably told him to back off and take his time.
why commit somewhere if you aren't 100% sure? Especially since he won't sign for well over a year.
Birm put a CB in for Hamilton today (don't know to who). Maybe osu made its choice between the 2?
I want to wrestle someone who is 6'8" and 320lbs.
said no one ever.....
This kid is going to be great.
No. That was a 2021 DE from NY.
I agree. Not sure this staff is ever going to leave spots anymore though.
i actually really wish the staff would push for Keegan because I don't think wright is coming to osu.
So you would be very happy with four 5* in the class and like fifteen 4*......
buckeye fans are spoiled as hell.
51" vertical..........
wow
Young can't go pro for 2 more years.
I'm not sure what your deal is, but the rumors of his visits with Johnson did not occur during a dead period.
and if Johnson likes a kid and thinks it will help get a kid to osu, why wouldn't he take a little time to run him through some drills and give him some things to work on?
Pro tip: DL coaches aren't coaching their current players 24/7.
Sounds like most osu writers think he will announce after he visits osu at the end of this month.
For those interested, Kurelic CBd rakim Jarrett to osu today.
he was the 9th one to CB him to osu.
But the first to make a premium article about it!
I'm not entirely sure from reading other boards that Patterson was a "take" for bama right now fwiw.
Nice. I was just going to say what the hell does it take to be kicked off of the squad at bama??
Snowflakes get their panties twisted when anyone gets ridiculed for doing stupid stuff.
One can predict exactly who will run in to "defend" these kids (and downvote everyone).
im guessing the average age of the downvoters is 19.
I can't believe they didn't tweet it out right?
In before young cry-baby posters with:
"why are you following kids on twitter?"
or
"why pay attention if you don't care?"
or
"they are just kids. They only get to do this once"
or
"it's our fault worshiping these kids"
Michigan and Noah Cain??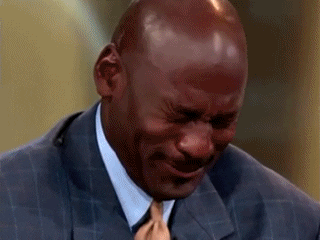 I don't know details but he has some issues allegedly.
issues that caused lots of schools to back off of him, including osu.
As far as I know, Reclassifying would require him to finish his junior and senior years of high school in about 10 months from now.
I like your optimism, but I highly doubt half of osu's 2020 class will be committed by the end of summer 2018.