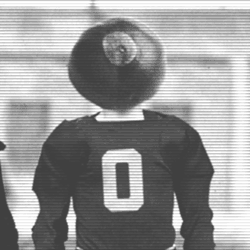 Woodshed
---
Member since 10 August 2012 | Blog
Recent Activity
Lol.
i'll tell you what. I recommend reading it all, believing it all, and then asking about it on an osu site in a random recruiting thread. You'll get all of the answers you are looking for to address your deep concerns with everything about osu football that way.
seems like the perfect strategy.
Wiltfong dropped a CB for Uga for rogers today FWIW.
If true, sounds like a kid that really "hates attention"........
Reminder for those that forgot:
thread sucks
Disagree,
how many years in a row has osu beaten mich? They have still been able to recruit well and win games.
If osu loses its going to be MUCH more important to spoiled, drama queen osu fans that feed the national narrative 24/7.
Washington committed to Texas. Rumor is Hartline wasn't high on him.
Nonsense.
its a trend!!!!
Lol @ that WR group.
crazy good.
This post is so horrible that it's awesome.
Are you new to recruiting?
kids who commit to osu get celebrated on this site as well they should. It doesn't matter what their ranking is.
it matters that they chose to attend our favorite school.
I don't know where Zach is going obviously, but you can bet the 247 osu guys are going to hang onto those osu CBs until you pry them out of their cold, dead hands.
Or one dude had a core injury that required surgery and the other dude has a lingering shoulder injury that did NOT require surgery.
other than that, GREAT comparison....
The kid is not deciding his future on the outcome of one game.
come on man.
Guys please...
what the hell does that even mean?
how many 5* have even come out of "central Ohio"?
Trey depriest
jordan hicks
Wowza.
can we petition someone and get the osu 2020 class here next fall.
that would be great, thx....
Would be great if we could get some MOD help here deleting the stupid bickering going on above....
just saying.
He doesn't have a Texas offer FWIW.
Trey sanders is MUCH better than Cain imo.
This is the 2020 thread.
reciever is njigba.
have no idea if that's the "news" though.
andrew's post is cryptic.