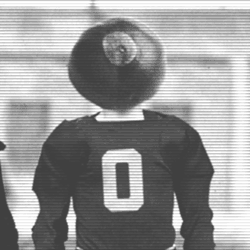 Woodshed
---
Member since 10 August 2012 | Blog
Recent Activity
Do you mean like ruckert, Mitchell, and gill?
1. Twitter is the worst.
2. That stadium in Atlanta is bad-ass.
Just posted the same thing in his other thread.
stud.
Kid is a beast.
he will climb quickly since he is actually playing this year.
check the run at :43.....
edit: never mind, watch the whole thing. It's ridiculous.
Everyone claiming it's not true.
that kid is a STUD though.
You can get away with that when you are 17-18.
I'm not sure what the Muhammad video is, but I refuse to watch it because I assume it is a video announcing his top 5.
really?
Johnson and stud will not be HCs. Any injury or 2 per year is hardly a curse.
injuries happen in football.
Typo andrew. Cam brown is 2018.
I think "big 2 little 12" isn't taking into account this recruiting class.
psu's class this years is MUCH better than mich's.
2019 kids likely don't make an impact for 2-3 years from now at the earliest.
To be fair, Kentucky is everyone's first offer.
Claiming a kid will get picked in the same round no matter what school he attends is nonsensical.
completely.
I don't know the answers to those questions.
i am surprised that you evidently do.
How in the world would you know that?
Yawn.
is this the 3rd or 4th change for him?
Squat clean. Not power clean.
just sayin.
Did you even send his tapes bro?
Even if you didn't, expect a Kentucky offer in 3, 2, 1.....
Me too.
sorry urb, I'm going to Kentucky.......
Interesting.
i always thought if a kid that osu wanted actually ever went to Kentucky, I wouldn't even be upset.
i would just feel sorry for the kid.
Not Andrew but, Osu hasn't offered Mathis, and Nix is going to auburn.