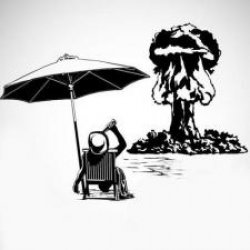 WoodOSU14
---
Clintonville (via Wilmington)
MEMBER SINCE July 29, 2013
U.S. Marine (98-02); US Army MP (08-13); OSU, AMU Grad; life is good
Favorites
SPORTS MOMENT: I was in the stands for "Holy Buckeye"; the lady in front of me was a 78 year old Purdue Alumni who was very happy that her team was beating the Undefeated Ohio State Buckeyes and turned around to tell me how we hadn't beat any good teams, the rest of the Big 10 did not want tOSU to represent them nationally, etc.. her husband told her to turn around and be quite.... 5 seconds later..... HOLY BUCKEYE!!! In your face old chick.....
COLLEGE FOOTBALL PLAYER: E. Elliot
COLLEGE BASKETBALL PLAYER: D'Angelo Russell
NFL TEAM: Bengals
NHL TEAM: Blue Jackets
NBA TEAM: Cleveland Cav
MLB TEAM: Reds
SOCCER TEAM: The Crew
Recent Activity
Looks like he left off Penn St.
Outstanding! Good luck young man!
It is an absolute madhouse down there for Opening Day! That being said it is an amazing time! I park across the river near the Hooters and either walk across the bridge or take the ferry. Less traffic as well! If you choose the ferry, be sure to keep your ticket for it because you'll need it for the return trip! Go Reds!
Got (4) tickets! Nice! Vettix is awesome!
Zeke's gotta EAT!!!! Congrats!
Great story! What an awesome young man.
Good addition! Has Sully signed up yet?
Zeeeeekkkkkeeee! Love this kid!
Our QB situation for the near future is unreal...Blessed to be a Buckeye!
Sick video!!!! Almost game time!!!!
Congrats! Great Buckeye! O-H!
Good luck young man. Hope it works out for you at Oregon. Next up!
Who is... Dane Sanzenbacher?
Never mind..... I didn't read the 1997 part!
Who is David Boston
Awesome! This kid is a great competitor! Well deserved.
Scarlet-
Thanks brother, I was actually trying to paste a GIF of He-Man doing the "Power of Grey Skull" thing with the sword and when I clicked the link this was there so I should just put myself in time out and stop trying to post gifs.