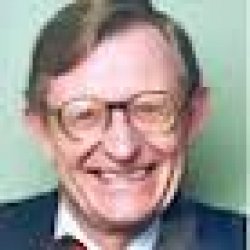 windycitybuck
---
Member since 11 December 2011 | Blog
Recent Activity
Nacho = Jesse, he will not die or go to prison.
That's what ESPN is reporting...Jordan
No, largely because of Lute Olson.
More of a sturgeon now a days
Tressel-ball at its finest. Hope Solo...the ugly American should just shut up.
Dumb prank...so some guy can put his johnson and balls on your mom's face and simply say it was a prank and all is good? LOL...omg what a dolt you are!!
So doing a "shitty thing" and sexual assault are the same thing for you? How wonderful. How many men/women have you sexually assaulted you piece of crap? You make allowances for sexual assault? What a great guy you must be.
I understand and, again, I don't care for King or the newspaper because both are crap, but if Rolo was trying to pin this on someone else it tells me that Manning did what he is accused of. He needs to be held accountable.
:) no, not at all, my apologies. I mentioned above that I think King is a piece of ***t and I can't stand the guy, but the message cannot be dismissed because of the messenger. Manning needs to be held accountable and it just seemed like too many people were dismissing his actions. I think he abused his "power" and he needs to pay for his actions. I actually think both King and Manning suck!
Please don't get me wrong....i think King is a piece of ***t. And talk about the pot calling the kettle black. But the message (Manning's actions) cannot be discounted or excused (not saying you were) because of the messenger. Manning needs to be held accountable like anyone else.
Yeah, hack piece...same thing that people were saying about Jose Canseco until his "hack piece" book was proven true. Wake up!! What is it with sports fans that bury their head in the sand at every opportunity?
Why is King an unreliable source? Did he make up the law suit? Did he make up Saxon's signed affidavit? Did he make up that Manning settles this before it blew up? Did he make up that there are 3 or 4 redacted pages that are excluded from the record? What facts were made up that make King an unreliable, please tell me?
Why is it garbage? Did King make anything up about the lawsuit? Did King make anything up about Manning's team mates not supporting his statements? Did King make up Saxon, the guy that Rolo wanted to be the fall guy? Did King make up Saxon's signed affidavit stating that Manning lied? You would fit in great with Rolo and Manning. Some moderator you are....
We just extended an offer to another DT who is committed to USC....good bye Rashard
I don't see him coming here as a wr.
Head coach and Fickell do not belong in the same sentence .
Yes... but due to stress fracture in foot rather than Kelly.
Agree but he is a terrific wr. He has the speed and receiving skills so I would love for him to commit. Its not much, if any, drop off from Corley.
This. Unfortunately...very disappointed for both.
I think hiring Schiano ensured that Beck is safe. Schiano was an offensive hire in the sense that Meyer didn't want to worry about the defense and wanted to concentrate solely on the offense. He trusts that Schiano will lead the defense and with that concern off his shoulders, Meyer can game plan freely. You will remember Meyer made it a point to get involved in the defense, now he is safe to focus on the offense. It will be interesting to see if any of the rumored staff changes occur, however.
Just committed to Houston. We miss miss on Haskins too.
I read on another board that his 3* status is the result of not going to many camps. Had he had the opportunity to attend, the writer felt Wint would have been a 4*. Either way, I love his tape and the way he plays.