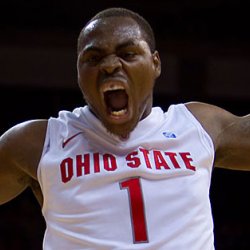 WildMan Leather and Lace
---
Tucson, AZ
MEMBER SINCE February 02, 2012
Favorites
SPORTS MOMENT: http://www.youtube.com/watch?v=mE0c-TzO7d4&feature=player_detailpage
COLLEGE FOOTBALL PLAYER: Deshaun Thomas
NFL TEAM: Browns Baby!
NHL TEAM: CBJ
NBA TEAM: The NBA is dead to me
MLB TEAM: The Goddamn Indians
Recent Activity
I wouldn't come to this website if you're expecting objective analysis.
Nothing but apologetics here bro
Demographics are not changing. Market opportunities are opening and shame is declining.
Sounds like wishful thinking.
Everybody knows Jim Harbaugh is a fantastic coach. That's why people are taking shots at him while they still can. It's hilarious. Also, "Greg Roman has always been the brains behind the operation" Hahahahahah!! This is called looking Reality straight in the eye and denying it. Too funny.
Gotta love Harbaugh. He's right.
St. Louis is in the heart of the Midwest. It most certainly is not the South.
2 QBs down should make us rethink our offense.
This is the same defense of the past 3 years; gives up the big play, misses tackles and is generally badly coached. We have loads of talent but playing in an inferior conference has allowed this team to have the success it has had the past 3 years. If we make the playoffs we will once again be exposed like we were against Clemson.
I'm not happy about it but I think we need to look at things realistically. Alabama and FSU have too good of athletes and are too well coached to conceal our defensive short-comings against.
Love the fact that the most spied upon population in the history of the world has as it's motto "Land of the Free". Gets me every time.
Tressel: A good man will always be despised.
And yet the Bucks are no where to be found. Wisconsin is playing LSU, Sparty-Oregon. Where we at? Michigan played Alabama two seasons ago. We on the other hand play peanuts. We need to sac up. I want the SEC and nothing less. Let's go down to Knoxvile, let's invite the Bulldogs up here. I want Alabama!
No. I'm not done complaining. Neither Rutgers or Maryland are from the Midwest, they both suck and we have to play both of them every year. That sucks and so does Jim Delaney.
I agree with Bucksfan92. This conference is becoming unrecognizable. Why are we playing Rutgers and Maryland every year instead of Wisconsin or Iowa? A championship game in DC? What about Chicago or Detroit or Cleveland? So what if there are a lot of B1G fans all over the country. I bet you there's more in the Midwest. All the arguments people use for B1G expansion could just as well be used for Buckeye sucession. This money grab is destroying our traditions and cultures and The Big Ten still sucks. Where's my tricorne at?
Those almost look as ugly as the Bengals uni's
The B1G needs to change its recruiting rules and allow over-signing. It sucks but clearly it can't compete without playing by the same rules as everybody else. Or the NCAA needs to streamline the recruiting rules for all conferences
.
(Homer Simpson voice) NERD!!!!!!!!!!!!!!!!!!!!!!!!!!!!!!!!!!!!!!!!!!
2013 = one of Thads best coaching jobs ever. No question B1G coach of the year. Watch out for these Bucks in the tourny. Mattas got them primed!!!!!!!!!!!!
"No S**t Sherlock" - Every black dude in America.
Yeah what is the point of this post? Are you blaming the rape of women and the cover up after wards on small town America? This isnt a small town problem. This is a world problem (Read the latest from India). And to try to marginalize the group that posted the video that finally drew attention to this crime by calling them the "flavor of the month" is pathetic.
I still don't understand why it's accepted to hate on Pryor and still the standard to apologize for Jim Tressel. All the kid did was play his heart out for us.
Damn, Urbans a good looking man
Thanks for the update Jason. That is more clear. I am not trying to make exuses. My main problem is the negative reaction that comes with a young adult getting in trouble with the law and concern, not for the young man, but for the affect it will have on our football program and the image of our head coach. Marijauna is a harmless substance especially when compared to legal substances such as alcohol and tobacco. We should place more importance on what Bri'ontes transgressions were than we do over the simple fact that they occured.