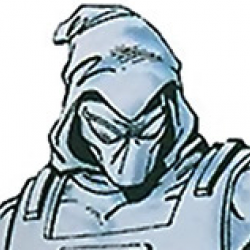 Whosisbrew
---
MEMBER SINCE January 02, 2012
Recent Activity
Caps don't make your argument more convincing. Chill, homie. Give it a chance. It's January 7th. Got a ways to go here before we see anything.
Day is attempting to fix the team's glaring problems, and he's doing it swiftly.
What more could you want?
Let's not immediately hop on the negativity train, aided by the sole reasoning of "Because Bill Davis."
I think we can manage to be a little more nuanced than that. This guy isn't Bill Davis. Give him a fair shake.
Day doing it his way.
Listen to what I say.
Maybe I'll eat some hay.
I just may.
I will never forget that fist pump in the corner of the endzone in Ann Arbor.
The committee made its decision already. The season is over. Enjoy the win.
I hate to take attention away from the team's departing and beloved coach, but I'm reading comments that contain words and phrases such as "eye test," "committee," "not a good look," Like... guys, you know the season just ended, right? The beauty pageant is over. Enjoy the win for like, five seconds. The only thing that will be remembered about this game is Ohio State winning it.
Isn't the season over now?
I adore this. I wish we could see the players lighten up a little more often. There's clearly so many great personalities on this team that we never truly get to see.
I AM SO FIRED UP RIGHT NOW GUYS.
Yes! Exactly. The players don't care, why should we?
The only thing that will be a bad look for Ohio State is losing to Washington. The idea that another team's performance in a completely different game is somehow going to reflect poorly on Ohio State is silly. Michigan wasn't exactly a world beater in 2014. I'd say Ohio State was just fine that year. Conference bowl records are meaningless, and almost instantly forgotten at the start of the next year. Just get those damn roses. That's all that matters now.
B-I-N-G-O
Exactly. If the bowls are so meaningful for boosting conference perception, Ohio State would've been a playoff team this year.
Nonsense. Last year proved that the bowls are utterly meaningless in terms of shifting "conference perception." The Big Ten owned the bowl season last year, yet the talking points this season were the same as they ever were; The Big Ten is mediocre, the SEC is king. You can say that had to do with a couple out of conference losses this year, but if that's the case, you're admitting that the bowls are worthless. If everyone is just on to the next season once it begins and the bowls are forgotten, what good are they?
He more than earned it. That simple.
Sidebar: I remember when he and Robo were being drafted and thinking "Man... Robo's totally going to have the better pro career."
I should just check my scout's credential at the door.
I see downvotes incoming for you my friend, but in all honesty - and I don't think it will be immediate - I also believe he will coach again.
If he does, no sour grapes from me. Job well done in regards to his time at Ohio State. Wish him well in future endeavors. We got a lifetime of memories from this fella.
But you're still gonna come hangout sometimes, right?
RIGHT!?
I think his tenure at Ohio State was worth it for this moment alone.
"Inconsistency" is a term reserved for teams that are 8-4 or 9-3
They won bowl games last year. This proves the bowls are meaningless as far as shifting so-called "pereception." It makes no difference. Every one has their mind made up ahead of time.
And that's fine. I just want the idea that bowls mean anything to be shelved; they clearly don't.
Just one more point born of righteous anger, then I'll totally get to the cherishing: I'd like to officially put to rest the fictitious notion that conference bowl records "change perception." The Big Ten owned the bowl season last year, but the talking points were the same as they ever were; SEC is king, Big Ten is mediocre at best. Georgia being in front of Ohio State in the final rankings says it all to me. And yes, I know the rankings are now basically meaningless outside the top four, but it speaks loudly about the way the committee arrives at these decisions Screw it. Out of my system. Great year. Beat the best teams in the conference, won the damn thing, on to the best bowl game there is. Go Bucks.
Refusing to let the insufferable "conversation" and completely arbitrary criteria dampen this team's accomplishments this year. The Big Ten Title Game is not some audition for committee dorks. It's special, and it should be cherished. Can't wait to see this team in Pasadena again.