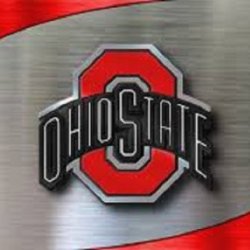 whiskeyjuice
---
MEMBER SINCE July 03, 2014
My mom, dad and brother graduated at Ohio State University. I have an Associates degree from Columbus State and was working towards a Bachelors at OSU but have yet to complete it.
Recent Activity
that high school match up sounds eerily familiar to another program that we played that year..........coincidence?
Good point. Gamble was a lockdown corner and playmaker with the pics. Plus I think QB's feared throwing to Gamble whereas Fox was a good CB but I don't think he was as feared by opposing QB's.
Winfield is one of my favorite players to ever watch at OSU. But something to note as I reflect on the mid to late 90's defense. Fred Pagac was D coordinator IIRC and it seems OSU ran more blitzes with the CB's and safeties more often than I see from OSU of recent. The 96 rose bowl game is shows a number blitzes from the DB's. Definitely a different style then compared to now.
But how often are teams trying for 4th and 15? I would imagine that with this rule change there would be increased chances and teams may practice certain plays/routes for this.
Hmmm, I still like the. One below that I adopted.
Time to validate the OSU offense and defensive lines!!
True. But to generically say that a freshman QB should devalue their chances has been disproven.
And Clemson won a natty with a freshman QB. What's your point?
Here kitty, kitty, kitty...........here kitty, kitty, kitty.......
Knowing that Day likes to play aggressive, I can get behind your take. Go Bucks!
Have they even played from behind yet this year? I haven't really watched much of them but it seems like NC was the only team to really challenge them.
It would seem to me that with the talent on both sides of this OSU and Clemy match up, how much would scheme play a part vs just flat out executing the basic fundamentals? And I have seen all kinds of different takes on the offensive and defensive lines on both teams. Is their a consensus on who has the advantage offensively or defensively as far as the lines are concerned?
I'm here just so who ever is down voting everyone will give me a down vote too.
I have seen some crazy talk on both boards ours and theirs but one of the teams will have to lose and eat crow. Personally, I have kept my comments tame but I do hope OSU comes out on top. This year can be legendary if OSU keeps winning!
I would like to think the coaches know what they are doing. And I would think that they would most likely look at all the games this year looking for tendencies. I saw someone talking about we used Chase many different ways against wisc. The first time but haven't used him much like that since. I do find that interesting and I wonder if the coaches bring any of that back out.
That all seems to match with what Mack said when they interviewed him. Their game plan had to do with slowing them down. From what I have read and heard over the years, it can be a thing that the players may have hard time getting up for a game where the teams are on a lower level. I wonder with Clemson, how many times did they get "amped" for their competition. If it didn't happen much maybe they will come out over hyped and can emotionally tire out in the second half. I have heard Day speak about the team's energy level and how important it is too not get over hyped too early. Could be about pacing that emotional energy.
I get and understand the confidence. They obviously have practiced that play enough for him to feel comfortable calling it. Day isn't lying when he says they will continue to play aggressive. I like it a lot. (Insert Jim Carey gif).
I can't help but think about Days decision to throw that pass by the punter on the fake punt call. If that didn't work out I would imagine that the fans would have gotten real upset due to the field position. On the other hand, because it did work out, it's almost like Day continues to send messages to the college football world. Willing to try different things and he has large balls!
I would say that NC may have successfully schemed against them as they were a 2pt conversion away from winning and an extra point away from taking them to OT. I would take a hard look at how NC played defense that game.
Gotta win on the 28th or it won't matter.
I think Day should get credit for the instant coaching changes he made not long after named the head coach. He had/has a vision and took that control right away while maintaining if not improving the future recruiting classes. Not too shabby for a first year head coach.
Interesting indeed. A lot of people are taking about how we have 3 weeks to prepare for them. But they also have 3 weeks to prepare for us. I have a feeling that this will still be a game in the 4th qtr. A lot of my concerns has to do with Fields leg and if he is limited at all come game time. And even if he is ready, what are the chances his leg is reagitated?