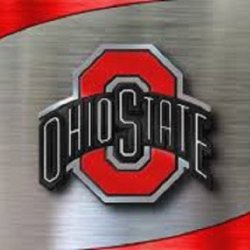 whiskeyjuice
---
Member since 03 July 2014 | Blog
My mom, dad and brother graduated at Ohio State University. I have an Associates degree from Columbus State and was working towards a Bachelors at OSU but have yet to complete it.
Recent Activity
I Would like to see a list of schools that are drama free.
Absurd.
I'm sure there are many moving parts & various politics involved with coaching football at OSU not to mention all the media & fan base scrutiny but it blows so many of our minds that the coached can sit there & watch the team struggle getting offensive points while not giving carries to extremely talented running backs in key games/moments (Thinking of Zeke & Hyde).
Hard to be upset when OSU has won so many games and a natty recently.
I'm kind of thinking the reason us fans see some of these issues could be the result of Urban trying to be healthy with the work/life balance. I suppose OSU could be even better than they have been if Urban goes back to how he coached at Florida with the lack of eating & sleeping. But we all know that will kill him & it is unreasonable to expect that.
I however am optimistic & like that Urban makes changes & for the most part, Urbz does a good job of correcting issues. Looking forward to the 2017 edition of the OSU football program!!!!!!
O-H!!
SO EXCITING!!!
HAVING A HARD TIME CONTAINING MYSELF!!!!
I am at a lost.......................I imagine the team would have had to practice this?? Wouldn't they?? And does that mean that it worked once in awhile against their own offense?
I think watching calls like that makes feel better going against Clemson. I'm curious to see some more schemes that will be later admitted not effective, lol.
To add to your point, I believe JT has the option to change plays on the fly based on how he reads the defense. This is also a huge difference maker that great players need to have. Calling the right plays against the defense's weaknesses can be very lethal.
If JT leads OSU to 2 more victories in this years CFP, I will have no problem calling him elite.
Not sure what's going on with my previous post but here is the reaction I wanted to give: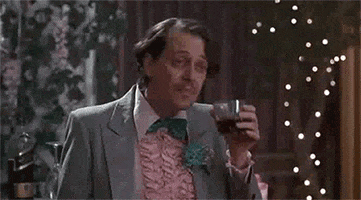 Kick'em when their down
Loved this!! Nice set up & brought a big ass smile to my face.
[Aardman Nathan Love gifoween anl anlgifs aardmannathanlove]
I'm all for recognizing individual performance, but picking a "top" 4 players on O, D and St when the team has 9 units doesn't make a whole lot of sense. Just pick the best performance from each unit, or a grade comparing unit to unit
I don't know for sure but I'm throwing out the possibility that maybe the scale they use works across all units. Meaning if "Player LB" scores 98 - A range, and "Player CB" scores 95 - A range, then Player LB gets the go ahead nod for POG.
So I see it as those 4 players scored the highest grades on the team. Quite possible that Hooker may have made some mistakes or enough mistakes that cancels some of the weight that TD carried which in turn could have scored him less points that the above 4 mentioned names.
The way Des feels now is how I felt in 95 & 96 when OSU lost to the bad guys.............................Des you asshole, thanks for the memories.
I wonder what the record is for the longest to go without losing by 15 or more would be. I'm going to try & look that up.
I honestly don't think there is a good way to lose.................but I'm going with a freshman player at some position where it wouldn't be surprising for a freshman to make.
My apologies for not explaining well.
I'm trying to flip the thought around on people that are constantly negative.
So when OSU has a good game they score a lot of points, maybe some records get broken, etc.
The haters come out hard when OSU loses or doesn't play well, so I'm asking if they could describe a game where OSU could lose, & they wouldn't complain.
I think the best sign for OSU is that ttun only dropped to 5. That means they respect that loss to OSU which tells me they think OSU is very good & there is nothing about these champ games can do about it!! OSU is in!!!!
LOL, that's the point. I see a lot of people complaining on this site, more so than others, but I think everybody can agree that not every game is going to be a winner. So I tried to think how a team would lose & I couldn't get very far. ..........
I think this was the first time that I actually felt pain in my brain.
I agree, I was surprised not to see him there considering his stats & that he shows up in big games by making big plays!!!!
No. The B1G winner gets in before ttun.
Fuck Michigan!!! Fuck tsun!!!!
Go Bucks!!
Yeah, its annoying to have all these wins. Really don't like them the wins when the games are close.
It's easy to criticize, not so easy to have all the wins that Urban has. Talk shit about his staff, but his winning ways continue.
And that is on top of the fact that he tipped the ball to cause the interception to even be possible in the first place. Love this "D"!!!!
Really?? Somebody is dv'ing because cocaine was used to describe white???
Why so butt hurt over this??
I 100% agree, FUCK TTUN!!!
The link did not work for me