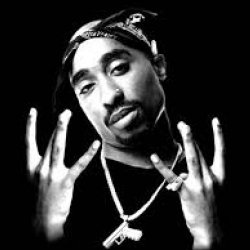 WestsideCincy
---
from Cincinnati
MEMBER SINCE February 03, 2015
Recent Activity
Cowardly decision. Cowardly
Comment removed for violating the site's commenting policy.
Risk to college athletes is only slightly higher than the risk of the flu. (No, I'm not saying that covid and the flu are the same! It's risk varies by age group.) This isn't about player safety.
https://freopp.org/estimating-the-risk-of-death-from-covid-19-vs-influenza-or-pneumonia-by-age-630aea3ae5a9
Sorry, this is just dumb. 247 is desperate for a story. Good night
Stryker
I definitely miss NWO from time-to-time.
Where in NWO? I'm from Williams County
"violations of the separation of church and state"
NCAA violations? Are you thinking of some law?
I think the team has a certain religious culture to it. But as powerful as Dabo and Clemson football might be, I don't think they've managed to get the state of South Carolina to adopt an official religion. I'm far from a fan of the church that team associates with; I'm just saying this isn't even close to state-sponsored religion.
Snubs:

Josh Myers
I couldn't agree more. He's a beast
I've always wondered how to pronounce that dude's name! Demetric?
Key quote:
OSU has had 43 players go in the top three rounds of the draft over the last 10 years, and 14 of them were rated at three stars or below — more than any other program. Six of those players went in the first round.
DPJ is gonna be legit, even though he went to TTUN
Biggest steal in the draft. He'll be starting by the second or third game. Possible all-rookie team. People get so obsessed with 40 times they miss guys like Mike Thomas and K.J. Hill
Perhaps she's considering him to be a DT (?)
Singleton looks faster than 4.59 to me. I can see why he's at the top of the RB board.
I remember the Cooper years from my childhood (still have nightmares of Tim Biakabatuka), but I had no concept of recruiting at the time. How did Coop spurn Ohio kids? Any examples?
I have to disagree. I think they'll give Frost plenty of time, even more than TTUN is giving Harbaugh. They wouldn't get anyone better, and Nebraska isn't an attractive draw anymore. With Frost, they could build over 5-10 years. Without him, they would probably descend even further in the West. But, yeah, he's screwed some things up...
I thought Ari Wasserman came across as overly-intense and really disrespectful.
No, he was summarizing what the messaging is from the UM recruiting coordinator. He wasn't agreeing with it.
I nearly spit my beer out twice while reading these gems. Thanks for sharing
If only I had a nickel for every time someone asked me what college I graduated from and, then, looked up its ranking...
Any chance that Robinson may consider flipping to us? Or is he rock solid to Maryland?
Seriously. UVs for anyone willing to harvest some tears and bring them back for us
11w staff should interview Meg about her legendary/mythical place in Buckeye Nation