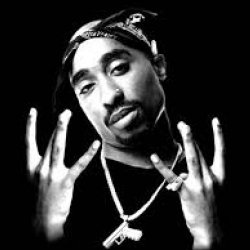 WestsideCincy
---
from Cincinnati
MEMBER SINCE February 03, 2015
Recent Activity
This is so stupid. Go back to XGoBlog
Yep. My concern, too
we need to be able to flip the field against our upcoming opponents
Seriously. Not a single Herman defender in that thread. They're all done with him. Apparently, he's continuing to blame fans and players, too
Did he say "offensive line" for Jaden McKenzie?
FYI - Ron Paul is not an anarchist. He's a minarchist, of the Misesian kind (Austrian school of thought that follows the trajectory of Ludwig von Mises).
See Mises.org
I want ND to lose every game they play, except when they play TTUN.
TTUN can lose every single game. Every. Single. Game.
I think he's eclipsed Mack
gimme Olave, Victor, Hill, and Wilson - In that order
I've listened to all the episodes and disagree. But I'm glad you appreciate their contribution.
Ha! Nope. In Monfort Hts. You?
Gimme Clemson in round one, because they won't make it to the Natty. Then, after we curb-stomp Clemson, give me Bama in the final. That would be a helluva game
Dunno if I'm allowed to say this on here, but it's light-years better than the Dubcast, though I prolly prefer the Tim May podcast of late.
They add nothing to the podcast
I don't think you have enough helmet stickers. Here's one to help get you there.
Zeke Elliott was key to our championship. Wouldn't have won it without him. He's a big-time RB
Genuine question - Is MLK supposed to be doing a tomahawk chop?
Homie, you need to slow down and use some punctuation. I have no idea what half of this means.
Dunno. Neither have the speed/40-time of Campbell and McLaurin. Would love to see this happen, though
Better than pulling a Micah Potter
I don't think anyone is criticizing the results. I think they're criticizing whether he's genuinely for the players or for himself. I think his antics are phony and just serve to increase his personal profile. He loves the spotlight
Totally agree with those above that call Fleck a phony and a narcissist. He and James Franklin - dunno how anyone can think they're genuine and want to play for them. They're used car salesmen.
I came across that article only a month ago. So I gave Popeyes a try, since I totally respect Chang... WHOA!!!!!! So good. My wife, who is a little repulsed by fried food, agrees that it is delicious. We actually got some earlier today, because the kids were being insane and we needed a little happiness. I basically have a green light to come home with Popeyes anytime I want.
Westside Best side, my friend.
IMO, the Hurry Up lost some of its mojo. Then, we lost the Hurry Up