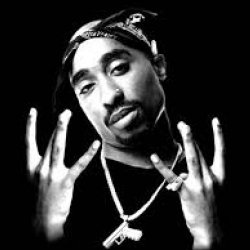 WestsideCincy
---
from Cincinnati
MEMBER SINCE February 03, 2015
Recent Activity
Dunno. Neither have the speed/40-time of Campbell and McLaurin. Would love to see this happen, though
Better than pulling a Micah Potter
I don't think anyone is criticizing the results. I think they're criticizing whether he's genuinely for the players or for himself. I think his antics are phony and just serve to increase his personal profile. He loves the spotlight
Totally agree with those above that call Fleck a phony and a narcissist. He and James Franklin - dunno how anyone can think they're genuine and want to play for them. They're used car salesmen.
I came across that article only a month ago. So I gave Popeyes a try, since I totally respect Chang... WHOA!!!!!! So good. My wife, who is a little repulsed by fried food, agrees that it is delicious. We actually got some earlier today, because the kids were being insane and we needed a little happiness. I basically have a green light to come home with Popeyes anytime I want.
Westside Best side, my friend.
IMO, the Hurry Up lost some of its mojo. Then, we lost the Hurry Up
I think a lot hinges upon getting a consistent pass rush from someone not named Chase Young. Jonathan Cooper needs to step up
Anyone else having trouble loading it?
With LJ coaching the D-line, a move to a 5-2 would make a lot more sense than a move to a 3-4. Gimme as many LJ-trained rushmen on that field as possible
After bringing in Zach Harrison and Justin Fields, I think we can give Ryan Day the benefit of the doubt on this one. Let's see who else he brings in on the defensive side of the ball
For all those Buckeye fans and media that say we should want TTUN to win... How in the world are you not entertained by this?! How in the world are you not laughing and celebrating?! You wouldn't have 1% of this joy if they were winning the game! You'd just tell yourself the lie: "This just shows everyone how great the B1G is! We'll be respected next year and get the benefit of the doubt when the playoffs come around!"
I will never root for Michigan. Never.
Their loss to Sout Carolina last year still brings me much joy. I would love it if they never win another game.
Agreed. Being a good wrestler does not a good food critic make.
What did Howard say regarding the "whole wing of winners"? And how did BSPN smack him down? (for those of us that didn't watch)
That's because Herbie is "objective." We all know that. C'mon!
Oh yeah, SVP, ESPN is just reporting according to Vegas odds. They're not the freakin' REASON for the Vegas odds. Right...
Thanks for this.
Much prefer giving BTN my click than ESPN
If it were a case of bullying, I'm sure that would have been stated. Bullying is an ongoing thing - not a single, verbal altercation.
What's with the DV?! The serial DV'r strikes again...
A few years ago, I would've said the same thing. But not today
Wasn't there another recruiting photo where one of our coaches had something coming out of his head? Or was that Urban?
How is it "BS" to express appreciation for alumni?! Are you insane?! The alumni are the reason he is earning that bloated paycheck that he doesn't deserve! He sure as hell had better be thankful for them.
He had a chance to express his gratitude for the alumni and the fanbase as a whole, and he decided to be an idiot instead.
Don't think we can blame Urban for the offensive play calling. That's on Day and Wilson