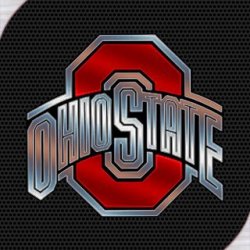 WestDesMoinesBuckeye
---
MEMBER SINCE September 09, 2014
Recent Activity
Is this all you have in your life? Try and troll someone else's team website. Wow...I'm glad I'm not you. I actually feel bad for you.
Scarlet and gray...My whole faXily and I do not wear anything blue the whole week.
From what I hear, Munford is warming up with the ones. Hope it is true.
He said that he has them number one based off of their championship last year, but later stated that he thought that OSU looks like the best team up to this point this year. I guess I don't have a problem with it if that is his way of thinking. It is better than some of the idiot people out there like Heather Dinich or Brady Quinn.
I thought Brown came in played well when Arnette went out. I thought they would go after him but he was able to hold his own in his first real action when it mattered.
I bought 2 OSU black shirts for a total of $30. I saw people just wearing a plain black shirt so it doesn't have to be an additional cost. I agree that it is hard to get 100% of the people on board, but there were a lot of people not participating.
Can't wait. Drove in yesterday and ready to destroy State!
Ha! +1. I hope all they score is 11
3 field goals and a safety
4 safeties and a field goal
touchdown, 2 safeties
Touchdown, missed extra point, field goal, safety
Just curious because 11 is an odd score to pick
Just curious as to how you see them getting 11?
I am actually glad this is a prime time game. If it was a noon game I would be worried that we would come out flat expecting to roll them. I think this game has our players attention with it being a night game on ABC with a national audience, and expect them to come out ready to show the country that they are for real. But yes, it is their Super Bowl for this year.
Looking forward to seeing where we are really at.
Unlike many others, I am not worried about the defense and the passes they gave up in the second half. They played great in the first half. Coaches admitted playing a soft zone because that is all they needed to do to win and didn't want to put anything on film when they did not need to. Dobbins is a curious case. Seems like shoestring tackles always get him. Hoping for a big week against Cincinnati.
Maybe Taylor told them to go elsewhere...
I really had nothing else to say!
Looks like I was a little late on this comment.
You must not have read the article. He said they would lose one game in the regular season then lose one in the playoffs.
Respect the honest answer. Good luck Blue.
I am glad he has announced. Now, can we please stop talking about Bijan and focus on the kids that could be and want to be Buckeyes?
Yes, exactly. Prime rib is made by using a ribeye loin, which is what you use to cut ribeye steaks out of.
2002 OSU vs TTUN
Was at the Royals game when Bo Jackson ran up the wall. Not really a great game but a cool moment.
Worst games were the 2007 BCS championship, 2017 at Iowa, and last year Purdue. All 3 give me reoccurring nightmares.