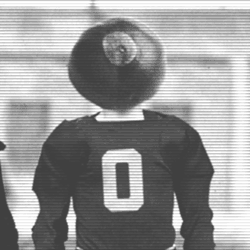 wendigo
---
Member since 30 July 2012 | Blog
Recent Activity
we can only hope as much.
sorry, best i can do is $.50
Sathey:
yea but at this point who cares about keeping track of your asinine opinions?
sitting on your couch smoking dope and watching a movie is a responsible way to break the "law"
i would like to nominate this post as the worst in this article, and the poster as the worst poster over the past couple of days.

what a joke, but thanks for the laughs.
http://norml.org/laws/item/ohio-penalties-2?category_id=879
yea it used to be 100 but they added another bracket. basically, dunn had anywhere between a little over three ounces to like...7 or 8. as with most things you get a bulk discount. not sure why he would need that much at one time though. if he had a scale on him this would be a totally different conversation. not saying he does that, but regarless thats a lot to have on you for personal use. and if you DO have that much on you...you drive like a saint. also, life pro tip for all you young dope smokers...always check your lights before departing with dope on board. lives have been ruined because of a simple light failure.