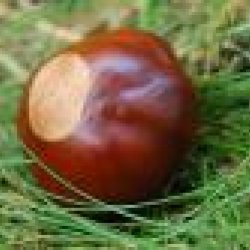 Welcome to Buckeye City
---
Member since 30 August 2010 | Blog
Favorites
SPORTS MOMENT: 2002 National Championship Game, Cie Grant getting pressure on Dorsey forcing the lame duck pass to seal the crystal ball.
COLLEGE FOOTBALL PLAYER: Rex Kern, Archie Griffin, Eddie George, Craig Krenzel, Terrelle Pryor
NFL TEAM: The Ohio State Buckeyes
Recent Activity
It should read something a little more like this (this coming from an unbiased non-eSECpn writer)...
The history: With the lousy non-calls in the 4th quarter (8) (Gamble catching the ball in bounds, and Gamble's out route to the sideline where a Miami DB found a fistful of Scarlet jersey in his hand), the Hurricanes were given all the breaks (no pun intended, Willie) to put the game into OT where they still fell short to a resilient Buckeye team.
Buckeyes - 41
Inmates - 27
Miami has a difficult time filling their own stadium, so not shocking they couldn't find 2,000 fans to make a trip to the Shoe.
Yes this is from Urban Meyer, but it couldn't ring more true:
This was a common sight even during their prime of the 21st century in 2001-2003....
I was thinking the same thing regarding the blitzing. All it would have taken was a RB to pick up the blitz off the edge and which would have given Miller a few more moments to let the play develop in front of him. Credit Moeller for making the halftime adjustment, but how many times does the offense let the D come off the edge before putting a body on him?
For those who couldn't catch the game:

Braxton was a beast in the first half of yesterdays game. 206 yards rushing, 3 TDs on 13 carries as Wayne built a 28-14 halftime lead. However, he was almost nonexistant in the second half as Moeller put up 21 in the final two quarters to get the W.

I was hoping to see what he could do through the air (since he is suppose to be a pass-first QB), but he only put the ball up a limited amount of times (mostly due to the play calling). He showed nice touch of a few throws, but also threw into double coverage too many times. I was impressed with his footwork in the pocket and his ability to keep his eyes down field.

Running the ball, he was part Pat White, part Troy Smith. Very smooth and hard to bring down in the open field.

Assuming Pryor stays for his senior year and Braxton can redshirt, he should be ready to go as the starter in 2012 with 4 years of eligibility. Barring injuries, OSU should be solid at QB through 2014.

For those that did catch the game, what was your take on Braxton's play?