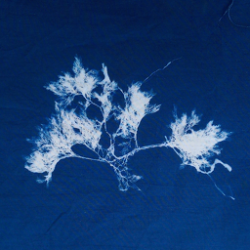 WeGotBeets
---
ohio state buckeyes (via ohio state buckeyes)
MEMBER SINCE August 23, 2017
Favorites
SPORTS MOMENT: ohio state buckeyes
COLLEGE FOOTBALL PLAYER: ohio state buckeyes
COLLEGE BASKETBALL PLAYER: ohio state buckeyes
NFL TEAM: ohio state buckeyes
NHL TEAM: ohio state buckeyes
NBA TEAM: ohio state buckeyes
MLB TEAM: ohio state buckeyes
SOCCER TEAM: ohio state buckeyes
Recent Activity
someone tell me how to feel
love what I'm hearing from JT.
focus focus focus and beat iowa
I haven't felt this anxious for a sports event since penn state '08. Stakes couldn't be higher (for the perfectionist osu fan). I love JT, it would break my heart to see him lose, and it could be his last game if that happens :(
these film studies are some of the best pieces by 11w
I'm a fan. now crush penn state
respect your opponent first, squash their dreams later
if our O-line can't hold up then I think our chances of victory are low. hopefully kevin is cooking up some adaptive schemes in such case. our D-line doesn't need 10 sacks. they just need to mostly contain mcsorley and, with LB help, prevent barkley from slipping into screens
we've lost too many home night games for me to believe it's highly advantageous. i still have nightmares from psu '08
uhh, have you watched Barkley play? he's got derrick henry's strength with reggie bush's speed. other backs might have better numbers atm, but there isn't a more complete player in cfb right now than SB. the dude is unstoppable 1v1
true Mcsorley has looked mediocre this year, but we should take nothing for granted
does urban know how many people hate these costumes
We scored at will
reminded me of rutgers '14
anybody see those slants to victor against neb? reminded of the rhythm JT had with MT in '14
no parallels to 2014 until we win it all
excellent prediction, dan
without gravity there are no orbits
catfish biffs is not overrated
"It'll be weird, but life's weird, right? just keep rollin'."
-Greg Schiano, 26 Sept 2017