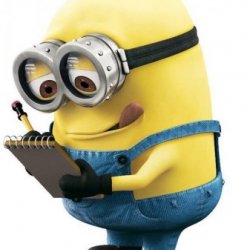 Weatherdaddy
---
Dublin, OH (via Westerville, OH)
Member since 06 July 2014 | Blog
A broadcast journalist and meteorologist turned public school science teacher.
Favorites
COLLEGE FOOTBALL PLAYER: A.J. Hawk
Recent Activity
Oklahoma is so disgraced by their loss to Texas, the coaches poll misspelled their name.
Alright. Ramzy needs to be the official Urban Meyer biographer. Seriously, when does your first book come out?
Why do I get the feeling the big Spring Game story will be the surprisingly astute play of Stephen Collier?
I thought "Dancing Kenny" was a lock for the first GIF...
Do yourself a favor. If you want the best homemade buckeyes you've ever tasted, use Ghirardelli chocolate chips. You can thank me later.
I'm not sure if you know this, but you are incredibly strong! Here's to staying clean! Good luck!
Sorry to see you go, Chad!
What many of us may not realize (myself included until just recently) is that not only does this move conclude a player's days on the field, it often signals the tragic end of a dream held since boyhood. As crushing as it is, it is, after all, only football. Make new dreams and have a helluva time achieving them, young man!
If, when caught, the bird claims it "just didn't know who to tell", we can always slap it with a 5-year 'show cause'.
Close. He has a pool of Manatees...