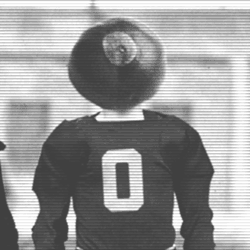 weareTHEOSU
---
from Lorain, Ohio
MEMBER SINCE August 01, 2018
US Air Force veteran, father, grandfather, widower
Favorites
SPORTS MOMENT: game 7, 2016 NBA Finals
NFL TEAM: cleveland browns
NBA TEAM: cleveland cavs
MLB TEAM: cleveland indians
Recent Activity
making *ichigan our bitch again has been my favorite moment for eight years running.
grateful, then you qualify to be an sec ref because they have no idea either.
cb, you are the man i wish i could be.
ttun might have banned him from off campus recruit contacts after the creepy goofball's slumber party with a recruit.
I prefer it stays our last light warm up before the ccg.
One man's unhinged is another man's swag.
Thanks for everything Taylor. You'll be missed.
Buckeye swag, love it kid.
Please let this mental image go away before breakfast.
RB4, the uv is from me. Agree with every word.
I'd make the drive for that night game. I've never felt that stadium rock like it did for the night games I attended.
His draft stock will takeoff after he beats Alabama in the playoffs.
And now with the Browns' today we've seen two.
And now with the Browns' today we've seen two.
Just listened to it on The Ohio State radio network.
Franklin said the 4th down play was a mistake and was his fault. I'm with him, bad call. Great play Chase.
Good Lord, I thought they were done. What a win.
No, absolutely not. Tate is a better option at qb for us.
Good to start hearing some noise from these recruits again. I was starting to believe this was a lost year. Let's finish this class strong and then move on to the college football wrecking ball class of 2020. Go Bucks.
The magic 8ball say Ohio State.
I'm done with this stuff. If someone brings it up, I nod and walk away. If I see that type of headline, I skip the story. I've moved past this and will not revisit it.
I believe this offence keeps rolling this weekend in happy valley putting up 49 on PSU.