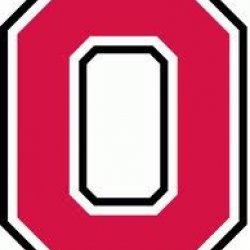 Wcbuckeye80
---
MEMBER SINCE January 15, 2012
Recent Activity
Babb is a monster. If he gets healthy......watch out
C.J. is a captain. I'd be willing to bet any amount of money he's not paying his own way. I know he was a walk on, but he's contributed more than many scholarship guys. No way they take him off scholarship
What stymied Ohio State was the injury to JK Dobbins nothing more
Olave didn't run the wrong route. He anticipated Fields was going to scramble and broke off his route. He was wrong, but he didn't "run the wrong route."
Yea, that will be awesome. Then, every dimbass from Lexington to Gainsfville will chant SEC. I hope Joe throws 6 picks and they lose by 50
The "we had our chances" trope is dumb as hell. They also did enough to win. When you do enough to win and a call takes it away, that's bullshit.
I think they go to the portal for a RB. Teague at RB next year is not good
Except that TD wins the game. It was at the end of the third. OSU was clearly the better team, but the better team doesn't always win. OSU beats Clemson 8 of 10. That being said. Clemson is an outstanding program.
I'll take the years where we won something meaningful
Just a bad break. Like the entire night
Not sure how you win these games when you kick 3 FGs inside the 10. Damn it
It's hard for fans to shake 31-0. That game has nothing to do with this one
That's exactly how I see it
He was also out trying to hit golf balls 315 yards. I don't think they'd let him do that on a knee at 85%. Maybe I'm wrong
I hope so. Carmen would be our starting RT today.
The key to beat Clemson is to line up and hit them in the mouth over and over. D needs to make some stops. Football isn't complicated. It's like anything else, in that people try to use jargon to make it more complicated. The team that blocks and tackles better wins. That's it
I thought Carmen was better in HS and still is today
How bad do you have to be to be -14.5 vs Florida . Lol
In light of your name, do you suspects the Clemson players will be getting more of their special vitamins for the CFP this year?
Do you think Clemson plans on giving their tackles extra PEDs to prepare for #2?
I don't think that's true any more. I believe the list is more inclusive.
Didn't Sherman burn Charleston ?
He struggled in an offense he had ran for 3 months. Joe would have accomplished the same things Dwayne did last year in our offense