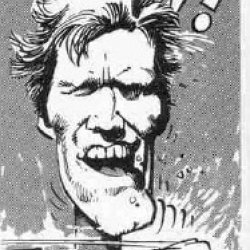 Waterbeagle
---
MEMBER SINCE January 28, 2015
Recent Activity
If Munford is hurt why play him at all? I don't get that against NW.
I still think Day will end up in the NFL and Urb will slide back end as the coach. That's why his main guys stayed on...what do I know but it's something...
As I say every year when the article about the TEs being more involved shows up. " I'll believe when I see it".. Then the season rolls around and same ole same ole..
I've always liked RBs from Akron. They've seemed to work out for us.
When it comes to OL. Forget the Stars...how many Nasties do they have ...
Iron sharpens iron. Love it. Would rather get toughened up on quality opponents than beat the Rocco School for Women by 35
Nebraska seemed a little like bad sports about it
Wasn't Meyers only undefeated team made up of the lesser Ohio guys with nationals sprinkled in?
I didn't even read the article. We have TEs??!
It's like fine art , I can't tell you what it is, but I know it when I see it...Wards wasn't it and most that I've seen are very weak.
If they were going to keep him at Post I don't blame him. I would like it if we had a 6-9 Fwd.
My son and I love watching the wrestling. I told him I feel like one of those football announcers talking about what's a reception....I have no idea what a take down is anymore. My son was a wrestler and said right away that Joey got jobbed.
What I didnt enjoy is with 2 minutes left and we are up by 6 and K Wesson is out around the 3 pt line and not not underneath!!??? Why ?? That why it ended up being close at the end! Should have gone up by 10 won going away
Martin ...very disappointing. Mystifying
Remember The Block O!!?? A bunch of highly rated guys who couldn't block anyone! I'll wait for the results, thank you...
I like Ohio Linemen....but what I was really hoping for was a 5 star out of state Tackle that can't block and jumps off side every other play!!
We will see how hungry he is or if he is just going to lard butt it around out there
This is the year we are throwing to the TEs!.......right..
Maybe being ruled medically unable to play is what got his attention. Good for him though!
He didn't apologize to the ref he attacked. Not much of a man.
I don't know how you can keep throwing lazy passes... we should have won by 15
Please tell me the whole team had the flu...