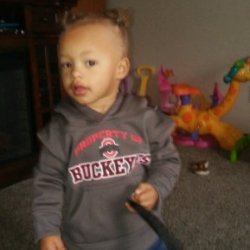 warosu
---
London Ohio (via Columbus Ohio)
MEMBER SINCE March 17, 2013
Favorites
SPORTS MOMENT: HOLY BUCKEYE!!!!

COLLEGE FOOTBALL PLAYER: Xbrax one
NFL TEAM: Green Bay Packers
NBA TEAM: Any team LBJ is on
Recent Activity
OSU's trophy case is sick right now
Been through the Cooper years..... So F#&K NO......
That video!!!!!! DAMN you Corona-19
Boom-Clap yep..... Jefe sticking up for BIA even better........ OH-
Is that real?
Send him to Jackson Pike, guaranteed he won't break another protection order......
Good Shit right there
LMFAO
I'm definitely impressed.....
Too many WR to key on I think that's something defenses will have to think about!!!!!!! Who are you going to key in on?
1998 Sparty
Damn the D-Line is FUCKING STACKED!!!!!!!! End of rant......
Paris Cambell
Charles Woodson
I second that!!!!!!
What you know bout Eric B and Rakim Hov?
Yep
Only because Murray had more rushing yds
Zack Dumas hit 1990
Home and away!!!!!!
I see it like this: Tate was Myers guy and doesn't fit with what Day wants in a QB.... Just my 2¢
Yep
P5 3 At large
Ftn70 straight playoff a real playoff
Me