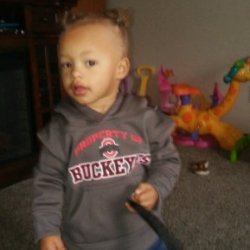 warosu
---
London Ohio (via Columbus Ohio)
MEMBER SINCE March 17, 2013
Favorites
SPORTS MOMENT: HOLY BUCKEYE!!!!

COLLEGE FOOTBALL PLAYER: Xbrax one
NFL TEAM: Green Bay Packers
NBA TEAM: Any team LBJ is on
Recent Activity
Good Shit right there
LMFAO
I'm definitely impressed.....
Too many WR to key on I think that's something defenses will have to think about!!!!!!! Who are you going to key in on?
1998 Sparty
Damn the D-Line is FUCKING STACKED!!!!!!!! End of rant......
Paris Cambell
Charles Woodson
I second that!!!!!!
What you know bout Eric B and Rakim Hov?
Yep
Only because Murray had more rushing yds
Zack Dumas hit 1990
Home and away!!!!!!
I see it like this: Tate was Myers guy and doesn't fit with what Day wants in a QB.... Just my 2¢
Yep
P5 3 At large
Ftn70 straight playoff a real playoff
Me
Weber was doing work Haskins got out dueled.... Washington made Halftime adjustments, we got conservative, second half especially in the fourth quarter the secondary got chewed up #1 #25 played lights out!!!!!!!!! Penalties penalties penalties
Nope
That's what they said bout the Sugar Bowl in 2015 but we know how that worked out
Thank you CC
NEVER...... Ohio State PROVED THEY BELONG AND BEAT THE BEST 2 TEAMS PERIOD...... All I'm saying is Watch college basketball good teams lose all the time.
Fcs...... Play the games on campus imagine Bama FL or Lsu playing in December in Ohio