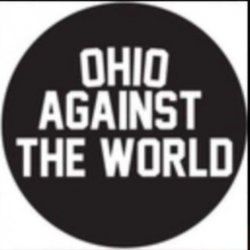 vwhiegs57
from Van Wert, OH
MEMBER SINCE March 30, 2012
Favorites
COLLEGE FOOTBALL PLAYER: Orlando Pace
COLLEGE BASKETBALL PLAYER: Jared Sullenger
NFL TEAM: Dallas Cowboys
MLB TEAM: Cincinnati Reds
Recent Activity
He isn't missing but better yet, he's the one donning the Brutus Buckeye!!
2017 - 7-1...………..I wonder where that lone loss came from!!!
Your eye's aren't wrong, Master has been great this season, very excited for his future! As far as better, no way, JK is the man, Master is the best back-up in America! We're just so spoiled as fan's, our minds tend to ask these type of questions!
If A&M keeps it with-in 10-17 pts, the Sunday headlines read "A&M is 2nd best team in $EC; Bama get's Huge Blowout win anyway!" Get all but 5 1st place Votes in the new Poll and A&M bolts in the Top 15 after the Loss!
THE Biggest thing I take away from all this is the PURE JOY it brought me on Olave's TD Catch. The catch itself!! The effortless to just reach out and Catch the football with his hands!! I hate when WR's use their bodies to body catch, unless it's absolutely necessary to.
Say it every year, eventually it'll happen...…….won't it?
I don't understand why "Buckeye" fans are so negative towards a one time Buckeye?! The Kid left a sour taste in the mouth of fans but you have to understand, he's still a kid who's just trying to get some playing time. Remember, he was once ALL BUCKEYE's during the recruitment and was an excellent recruiter himself for the Class! What ever happened to "Once a Buckeye, Always a Buckeye"? He's not part of the Program any longer, so just leave it at that and wish him luck in the future!
Love how the first minute of this Highlight Film is him blocking and blasting ppl!
Yeah, I feel ya! I hated watching Maryland's RB break off the big one against the #1 Rank Team on it's way to winning the 1st Ever CFP Championship.....all while having to do it with a 3rd String QB!!
Loving still act like he doesn't enjoy basketball?
Lakers trade #4 and Kuzma to NO for AD! calling it.
Option 1 because that's what we've got and that's what I'm rolling with!
NO! Lebron knew he was set to make Millions in less than 1yr out of HS, he wouldn't have risked injury playing football "for fun".
That is ALOT of Depth on that DLine, without taking a step back really across the board!!
Giving the Fans an extra 3+hrs of drinking = Bad News bears!! Giving the fans an extra 8+hrs of drinking = Another Government Shutdown!!
These New flashy QB's that can both Run and Sling it are Opening eyes wider on Murrey (the Mahomes Effect) but honestly when's the Last time that type of QB won a SB? Haskin's is a Dead-eye slinger and he'll get necessary yards on the ground! He'll have a better and longer career! The True Pro Scouts see Haskins as the better of the two!
Started my one league 10-0 just to go on a skid and lose first round! (have won that league 3 of it's 6 years!)
$50 says either Terry, Johnny or Parris are a Saint come April!
Fairly certain he's one of their, if not their top recruiter(s)?
Fields for Mathis in a Osu & UG trade-off, I'll take it.
No one really has any reason to sit out other than Haskins and Bosa. One's already gone and the Other says he's playing.
It's too bad he just couldn't live up to the Pepper's Name.......wait......
Think our Def. would need to pitch a shutout and prove that Michigan game wasn't a fluke to have any chance. Agreed though....after the ABSOLUTE pleasure from The Game...A B1G 'Ship and a Rose Bowl Win would be a good enough ending.