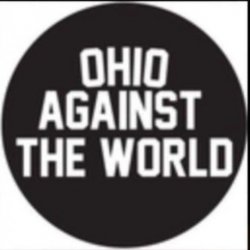 vwhiegs57
from Van Wert, OH
Member since 30 March 2012 | Blog
Favorites
COLLEGE FOOTBALL PLAYER: Orlando Pace
COLLEGE BASKETBALL PLAYER: Jared Sullenger
NFL TEAM: Dallas Cowboys
MLB TEAM: Cincinnati Reds
Recent Activity
Got to hate those damn Flare ups!
Prayers for a speedy and full recovery young Buck!! He'll be back with a chip on his shoulder!
There was a time his Senior year of HS I was more excited about his Commitment than I was 'Shon's. Injury bug got them both, more so Erick. I hope he can get his 1 great year in this year like 'Shon did last year! Really rooting for this kid!
Any word on how bad Three-bler's ankle injury is? Back to 100% by Aug. 1st? It's extremely fun watching this team play!
Buckeye Leafs in the numbers....yes please!
Indiana and 'braska look like twins separated at birth. Wiscy either has to piss or sits like a lady. MSU looks like Berts grandpa in a helmet. Not even going to touch Illinois. Purdue is just an overgrown baby. PSU looks like a pissed off dog. Northwestern and scUM look as if a house cat and a raccoon are fighting over a can of baked beans thrown in the trash.
"That 40 times going to hurt his draft stock..." -- Mel 'More Hairspray, Denise' Kiper Jr.
Dude's running style reminds me a Darren McFadden from back in the day.
That The U or Miami of Ohio??
Hopefully Mikey can finally break off some of those HR's he seems soooo close to breaking!!
I understand why everyone's getting excited by the performance's of Haskins and Burrow and maybe why some think JT shouldn't be the starter. But think about this, I don't believe either one takes us where JT did last year with such inconsistent OLine play and having to make plays happen that aren't there and/or make reads 2-3 seconds quicker than he should've had. Don't get me wrong, the future is bright, but that future hasn't proven a DAMN thing when it matters, yet, they will though, no doubt in my mind. This team NEEDS JT to be it's QB this season.
Suspended for the 1st Quarter of 2018 Spring Game.
Good news is it only took me less than 1/3 of an Inning on Opening Day to realize Football season can't get here quick enough as my Redlegs gave up 4 hits to the first 5 Hitters!!
I've got 6 upsets just in todays games!
He'll see same as what McCall seen last year. Thus showing us a glimpse of a bright future! Going to be spoiled having McCall then Dobbins and even a year or two with them both on the field together.....scary for opposing Def's!!
Nova, Zona, Kansas & UNC
Arizona over UNC
I'm rooting for Erick, really liked him coming out of HS!! Unfortunate injuries, I think he's scratching at the bit to prove himself!!
Not a fan of the Red helmets but I do like the Band Tributes!!
Not diggin' the tan underlay. They are sweet though!
'shon and Hooker go Top 10!