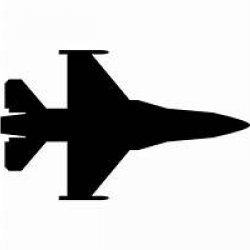 viperdriver
---
MEMBER SINCE September 10, 2015
Recent Activity
Has everyone forgotten about nick siciliano? I'm sure he's free
I'm excited for Jamison Williams future, that kid is freaky fast. Get him the ball in space and let him go to work, kinda reminds me of teddy ginn a little bit
Personally, I'm offended that you won't offend me
#snowflake
69'is a better choice, clearly....
I hope that online doesn't let him get injured, we need him healthy when he gets here
I like what he's doing, on the field and off. Working hard to be the best and backing it up with his play on the field and his actions off of it. He will be a 5* before it's all said and done
Bulleit rye is my go to, reasonable price and very good
Not worried at all, sounds like a grade 1/low grade 2 lat strain. Will heal completely with rest and nsaids in a few weeks. No lingering effects and nothing to worry about in the future.
(I am a physical therapist FYI)
Head coach at Thee Ohio State University before the age of 40, impressive!
I got fired from coaching my sons flag football team but I had it coming. My recruiting skills on the OL weren't what they should be ;)
And now we know why urban had him retuning kickoffs
;)
1000 helmet stickers on the over please
What ever happened to buck68? Was he banned, permanently removed or did he leave on his own? I wasn't a fan of the guy, mostly bc I couldn't/didn't want to decipher what the hell it was he wrote
+1 for the witches titty reference
I'm in your Mom's transfer portal
I think the only surprising thing about the whole martell situation was that his name is tathan, the rest was expected once he entered the portal
For those making negative comments just remember this kid is an amateur athlete is not being paid to play. He's also someone's Teammate and son, he's achieved a Level of athletic performance at 99.9% of the people on this board could never even sniff. Think about that before you go in the trash this kid
Love it, any updates reference is an auto UV from me!!