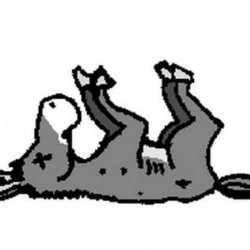 VickVega24
---
Member since 04 January 2013 | Blog
Favorites
COLLEGE BASKETBALL PLAYER: Aaron Craft
NFL TEAM: Don't have one
NHL TEAM: I don't watch canadian/michigan sports
NBA TEAM: cavaliers
MLB TEAM: indians
SOCCER TEAM: that's not a sport
Recent Activity
bowins Mowins....6 hours later spelling correction
As long as Fox doesn't hire Beth Bowins or Sean McDonough....I am good!
2 years...you mean 1 year and 7 months of trolling. Hopefully, the ban hammer comes your way.
Just curious.. who is the dude in the white shirt standing next to Urban?
Just wondering if Mr. Williams violated the recruiting dead period. One day Lindsay seemed all in to the good guys... Then things change before dead period was over.
Not offended at all, wasn't sure if I doing something wrong or not. when Cincy said that someone was messing with me... Thought that was weak if that is the case. I would much rather you just say hey douchebag change your title. I have been coming here for a long time but I haven't posted a whole lot here till recently. So still learning rules..
I think I called it Mark Helfrich... How can someone edit a post, pretty weak. Mods?
Poaching an OC is not a bad idea, I just wonder how much leeway Urban has with $$$$ to hire the right guy.
I like the idea of Helfrich, he has had success with quarterbacks.
P.S. wasn't trying to create click bait, just an article I came across about Helfrich visiting Tennessee. Thought it was relevant considering his name and Kevin Wilson have come up several times.
I don't want Kelly, we already have one alpha dog in the pack. I don't see him working well with others.
We were warned by Nebraska fans about Beck..... They were right.
Alabama tried to leave Lane Kiffin several times...
not if we are calling plays in the same fashion, I admit JT has regressed a bit. However, our play calling is horrid. Warriner needs to go back to the line and Beck needs to go to *ichigan to coach special teams.
How bout an OC that knows how to call a counter, a dive, and maybe a qb draw. Jet sweeps and passes to the flat are for Boise State, not the Buckeyes.
Exactly, establishing the run is the hallmark of Ohio state football. Now, we can't.
Run the ball... We only have 4 rushing attempts from our running backs. This is very odd.... kind of like the Michigan State game when Zeke only ran 7 times. Beck was doing the play calling. Did anyone see the shot of the Ohio State Coaches box? Beck was calling the shots and Warriner was sitting. Fire them already.
It's common sense that you would squib it when you have a lead late in the game...run down the clock and lessen the chance for a return. Guess they will have to blame the refs again.
I see Clemson going Virginia Tech on us and running the "Bear" defense and putting a spy on samuel all day. They have no respect for our passing game and will sell out against the run. JT has to have a quick release(3 step drop and fire), he must throw the ball away if the inside seam/slants or if the flat are not open. Once we are able to establish the quick pass, we can get back to business as usual. However, that is a big if. Marcus Baugh needs to have the game of his life and I think he will(I don't think Boulware can cover him). So we might see Baugh running a post to try to drag Boulware out of coverage(opening up draws or inside runs) running a 12 yard dig to get Johnson to bite(clearing way for Samuel or KJ Hill Deep on a post). This game is too close to call, but we need to be quick if we are going to win.
All the lower Canada fans I know....err I mean *ichigan fans; like to bring up either the record against Ohio State or their total wins. My response is always "you and your daddy have never seen an outright national championship".
Historically speaking; Finebaum has always been held almost to the same regards as Mark May. Since 2014, he seems to have changed his tune a bit. I still don't like him yet...
I have had some down time this week and been reading all of their blogs. I might enjoy their tears almost as much as *ichigan tears.
Dabo thinks he already has us beat and so does the entire Clemson fan base. Can't wait till Saturday!
Does this include the Clemson and Alabama expense for "Bag Men"?