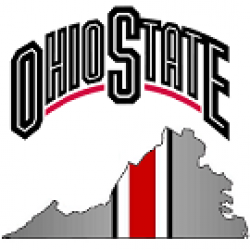 VBBuckeye
Member since 30 August 2010 | Blog
Favorites
NFL TEAM: Browns
NHL TEAM: Caps
NBA TEAM: Cavs
MLB TEAM: Indians
Recent Activity
This one is outstanding! Great work!
136!
Virginia Polytechnic Institute and State University is the full name of the school, but no one ever refers to them that way.
http://506sports.com/
I'm on my phone and this looks great! Congrats, guys!
I kept refreshing and refreshing, waiting for the Skull Session to show up!
Agreed. BTN needs some better content. An inside look of all the programs would be much better than the same rotation of "greatest games" they have going on now.
I thought that was done on purpose as some sort of 11W meme thing.
Yeeeeaaaaah!
These are March madness commercial breaks as opposed to regular season. They're way longer!
I agree. This coverage is aweful!
I'm losing my mind over here saying the same thing. Over the back every time!
Edit: Link was fixed. Thanks!
Great pic. Great writeups. Great day to be a Buckeye!
Free throws! They're kind of a big deal...
Totally agree. That thing goes in and it's no question. Sometimes they miss, but they gotta take those wide open shots!
The points left on the foul line are painful!
Yeah, definitely uncharacteristic for them and very frustrating!
True, but only down by four playing that awful isn't bad.
The link to the "Manti Te'o Girlfriend Bobblehead Day" story = Pure genius!
Beautiful! I love that the other posters are in this poster. (insert Inception/Xibit meme here)
Would you be in favor of Braxton returning kick offs?
No. Just... No.