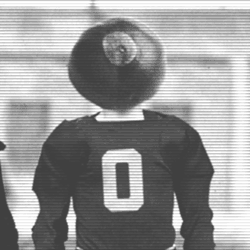 vball10set
---
MEMBER SINCE December 28, 2012
Recent Activity
This kid's gonna be a stud...book it
yup...you need a vacation
Entered as well...will you be posting daily standings then?
OSU Baseball
Overall 9 - 10
PCT 0.474
Streak W1
Conf. 0 - 0
PCT 0.000

we can forgive the tardiness, but this? uh-uh....you never, and I mean never, capitalize anything to do with ttun...period
...a Michigan Man
this is my son and I's "thing", so we'll be there yet again...I know people sometimes scoff at a Spring Game, but I really enjoy it...I mean, Buckeye football and winter over? come on, man, it's awesome!!!
"Fans are encouraged to purchase their tickets early as construction on the north end of C Deck will reduce seating capacity in the stadium"
FYI
https://www.toledoblade.com/sports/ohio-state/2019/02/13/once-an-unheralded-recruit-Andre-Wesson-rises-up-for-Ohio-State/stories/20190213011
gave you an UV to counter the DV because you're absolutely correct--and fwiw, I'm a big Terry Wymer fan, but he had a tough night last--real tough
We know you are a Michigan fan
which clown is the ttun fan? I notice an over-abundance of DV's going on lately, and it'd be nice to 'out' the perp--especially since he's a skunkbear fan
who's the clown that dv'd this? every point Buckboss81 made was spot on, and I actually DID turn it off for a while (because the officiating was making me nauseous while I was eating my nachos)...multiple uv's if I could, boss!
Classy gesture by a classy coach for a classy kid...RIP, Tyler Trent, and may God bless.
it's become tradition that my son and I go every year, and just being there with him makes this event even that more special...I mean, family and Buckeye football--what's better than that!!!
lol--"snipe away"? and believe me when I tell you that there isn't anything a message board tough guy like you can say that will "hurt my feelings"...grow up
Everyone is entitled to their opinion, ESPECIALLY ON A PUBLIC FORUM--that's what it's here for. This is not akin to emailing the Shazier family or posting anything on their Facebook wall, and if a friend or family member happens upon the comments here, they're free to post a rebuttal of their own. Also, I don't view anything that was said here as a criticism at all, just us common folk expressing our opinions...that is all.
okay, and we apologize for giving our opinion...have a nice day
If I'm a family member I have to ask...why? you beat the odds and beat the devil called permanent paralysis, so why tempt fate? his is a remarkable story of resilience and dedication to not only walk again, but be able to be active as well--why would you risk turning this story into a tragic one? I'm sorry, I just don't get it...
if I hear Hairball spent the night at this kid's house I'm going to vomit--and then call CPS
speaking of stupid things to do...
https://www.toledoblade.com/sports/michigan/2019/01/16/michigan-jim-harbaugh-scholarship-seventh-grade-quarterback-isaiah-marshall/stories/20190116094
even though the loss to Rutgers stings, the loss to 'Cuse doesn't look quite so bad now

Anything we get this year is gravy, and next year we'll have the meat and potatoes to go with it...the last thing this team needs are fans crying 'the sky is falling' and worrying about the 'effects on recruiting'. Chris Holtmann is a helluva coach, but there's only so much he can do with what he has--and imo he's doing a helluva job.