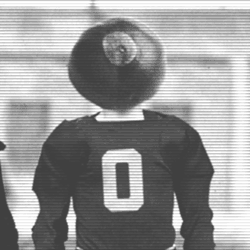 Vabuck213
---
MEMBER SINCE July 13, 2012
Favorites
COLLEGE FOOTBALL PLAYER: Eddie George, AJ Hawk, John Simon, Brian Rolle, Chris Gamble, Anthony Gonzalez
COLLEGE BASKETBALL PLAYER: Mike Conley, Evan Turner, Kevin Anderson(UofR), David Lighty
NFL TEAM: Giants
NHL TEAM: N/A
NBA TEAM: I follow players not a specific team
MLB TEAM: Yankees
SOCCER TEAM: N/A
Recent Activity
So very happy with how this whole thing turned out for the good guys
I really hope you're right but I have a feeling its either GA or the darkhorse UNC. I will never count out Coombs though and if he has a chance to see Coombs energy in person that's a pretty powerful thing. He's visited GA and UNC has a history of getting incredible athletes from the VA Beach area, plus Mack Brown is a Hall of Fame coach and Dre Bly is a former all pro corner so they have a legit staff as well. If they can get to campus I still like our shot but if not, UNC is probably who I would bet on even though they are the latecomers
On the broadcast last night, one of the guys was talking about how Wilhelm would be calling out the plays based on down&distance and the formations. He was an absolute stud. That whole defense was so damn good. I had so much fun watching him and Doss again. This team was one of my first to really understand football, scheme, fundamentals etc. so it was a fun trip down memory lane
That D held that Texas team to 25 points. Texas averaged 50 pts a game and put up 41 on that vaunted USC team that people always talk about as being one of the best defenses and teams ever. And we held them to 25 and couldn't win. So damn frustrating because they still had so much talent on offense, just shitty scheme. The 06 team went to the championship but that 05 team was more talented. Those defenses were so much fun to watch.
I don't think that is really the reason but honestly who knows. Really though, I think 5-10 years ago Saban believed that he could win games with a dominant defense and run game and that limiting turnovers and managing the game was more important. He was right and has the rings to prove it but I think this has changed the past few years. He has placed more of an emphasis on a dynamic offense and you've seen that with Jalen, Tua and now bringing in Bryce Young. I could still see them going with Mac to start the season because he's experienced, been with the program for 3+ years and won some games for them but then moving to Young mid season if he really is as good as they say
Smith actually let them in receiving yards and touchdowns last year so definitely no scrub. They are just like us in that they have talented skill position people all over the place. Mac jones will have plenty of weapons to utilize. I'm more interested in finding out if Tua is the first Alabama QB to have success in the pros. Guys like Jake Coker, AJ McCarron, Greg Mcelroy and John parker wilson, all guys I googled, won a shit ton of games at Bama including 4 national championships. Mac Jones could be the next random "guy" to win a title with Bama then be a backup for a few years in the pros but little more.
that was a tough two day roll but tonight I think was actually decent all things considered.It gives us some stuff to work on and having michigan in one pocket in the NE is more tolerable that the islands that they have been the past few turns. This map in your post is tough to look at knowing where we were two days ago but I think tonights roll gets us back in a good direction. Wisconsin is also proving to be a pretty nice Ally. Hopefullly TAM bounces back again tomorrow too.
typically the orders from the bot are for a territory not a team so you wouldnt have to look up what territories michigan occupies cause that could mean a bunch of different ones. The bot will tell you which territory to attack so in your example, it wouldn't tell you to attack michigan, it would just say attack/defend Bowling green and so you look for that logo in the options and click on it
Agreed. Lock off the NE, put up a wall then expand out from there. Love the idea of us attacking them from washington down, Ga tech from CA and then TAM from Arizona. would love to see them come in 4th or 5th in their own game. Would be fitting really
I still have my suspicions about the game and definitely think the fact that a ttun fan is the creator is sketchy to say the least. With that said, GA Tech just snuck a .9% chance in the back door and has the potential to cause them some serious issues over the next few turns. Love to see it. I am pretty excited because I think this turn could be huge for us and set us up well going forward. If we hold our ground and pick up a few key territories we could block off the NE again and start pushing further west into IN and KY.
Nevermind, figured it out...
Hey so I got a message on reddit from OSUCfbRiskBot? Is this who I should take direction from? I hadnt joined any group but have been playing the past few days. I'd like to join the group (my reddit is /rvabuck) to see/participate in the discussion of strategy but more pressing, wanna find out if I should be listening to this sender.
I wish I found out about this 11 days ago. Combined two of my favorite things in this world. OSU and Risk. Ill see you there daily
Which makes some sense. He's still only 33 and made over 18mil as a player. Not that money is everything but he's already made a ton. Now he's coaching the position he loves at the school he loves in his home state competing for championships. Doesn't get much better than that. Why not stick around for a few years at least and see what happens?
Im gonna throw in a few local breweries here in Richmond. Either way Gift cards/certificates to small businesses
Absolutely, I want him there so badly too. By bigger target I just meant Davis is more likely to commit and fits a position they still need. I feel like they're happy with the 3 CBs they have and want to add a safety but absolutely if Grimes wants in, he's in, you figure the rest out later
Wow, its almost like we should start listening to the really really smart guy. I wonder if this one will wake everybody up
I'd imagine Davis is the bigger target just from a positional need. I think that Turrentine ends up in the Shaun Wade role the past few years. Slot/safety maybe some outside, really just where ever they can use him. Davis is more of a pure deep safety like a Fuller. Grimes would amazing and I think that's the scenario that they might take 6 DB's is if they could get both of those guys. Either way, fun times
Love it. Kid is super talented and athletic, let him try out a whole bunch of stuff and see what sticks. It'll be interesting to see if he redshirts just to give him some time to work through it or if he's talented enough to pick it up that quick. Also didn't know he was being considered as a CB but makes sense now we run a single safety defense and also helps with some depth there. Is this another Chris Gamble??
So much this. I didn't go to either school so no dog in that fight but find it hilarious when the two alumni bases go at it
Really hope Coombs and Day can pull this one out. Would love for him to be the next guy in line to take over after Wade and whoever else steps up this year(Brown, Riep, Banks, Johnson). He would have a legit chance to walk in day 1 and be in the rotation if he was able to get in for Spring practices and go through off season workouts.
As an aside, distance shouldn't be an issue here. Clemson is still 8 hrs away from VA beach, Penn St might look shorter on Google maps but that section of 95 from Fredericksburg to DC could be the worst traffic in the country. Could take an hour, could take 4. And Texas A&M, well that's far as shit away. I think this will come down to a Clemson vs OSU battle again unfortunately but think we have a legit shot.
Go do your thing Coach Coombs!
No mention of Najee Story? I thought he had an offer or is it not a full offer and the staff is waiting for other national prospects?
Touchdowns instead of field goals in the red zone win that game. Regardless of what the refs did or didn't do, our red zone efficiency lost us that game.
Loved the press conference and I hope he does more of them this year and next. As a note to the staff at 11W, is there any way to have a video of the Press Conferences? I enjoy actually listening/watching the pressers and typically have to go to a competitors site to watch them. I dont know if it is a file size/page loading thing or simply having somebody there with access to set up a camera but I just throw it out there to have a video if possible to get all the info in one place. Bullets are a great summary and if I'm not in a position to watch a video but I do enjoy watching them when I get a chance. You get more of a sense of the personality of the coaches and players I think.
Between Brown, Banks, Riep and Tyreke Johnson, I feel pretty confident the coaches will be able to get two guys that can play at a high level. Oregon will be a stiff early test but the rest of the schedule looks "getable" and to be able to have these young guys round into shape with a season's worth of experience by the end of the year puts the D in a solid spot going into the potential post season.