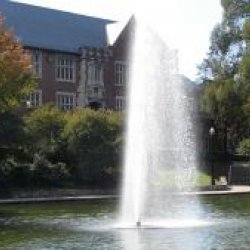 va_buck
---
MEMBER SINCE January 30, 2013
Recent Activity
Remember when some us were wringing our hands when Vrabel left us. Who would have guessed the situation would go from great to whatever is better than great.
Kudos on the "so forth".
"took a labored seat next to Tressel" - That's cold, stone cold. But funny as hell.
I kinda like my weight in Stones rather than Pounds. I am a much slimmer individual in Stones.
On TV, 2003 vs. Wisconsin when our LB choked out the WI QB. In person, in Blacksburg, my ride (Hokie fan) was begging to go after the conclusion was foregone, so I had to.
i seem to recall a 2nd buckeye had their hands on the ball as well. i always thought if it were only one of them they would have hung on.
Shane Falco? Johnny Utah?
Hmm, maybe it wasn't Tom Herman who founded Mensa - perhaps Ryan Day.
took a second for this to register - Great Comment. GOAT = UAGB
i blame the suspension. Urban wasn't there to ensure the Grinch and Sciano worked it out. And i do agree that Grinch was the change agent responsible for going from good to abysmal.
That was the most inconsistently called game that i watched in the tournament (and the last call was correct). I saw Guy get knocked down off a screen - no call. Saw rebound contact that in the 1st half that was against the UVA big man but in the 2nd half no call against Auburn. Saw UVA players arguing with the ref for the first time this year. Way too many times the off official was making the call with the ref 3 feet away swallowing his. This game was so reminiscent of Ohio State - Criami National championship. Right call at the end with a bunch of missed calls during the game.
Nice win in a tough place and while the fouls were one-sided it certainly seemed like it was called better than the PSU game. Is there a court where there is less room for the players? Refs should not ask our players to move backward on the court for throw-ins. If IU wants to jeopardize player safety for two rows of fans, then opposing teams ought to be able to defend at the line. Luther couldn't go after an out of bounds ball because of the table 24 inches across the sideline. Totally Sad.
The thing that pisses me off is that he thinks we're all stupid. Anyone associated with sports knows what is okay and what is not okay. There are never any accidents when it comes to PEDs. Total BS from a BSer.
"But also, maybe his aunt's jump shot."
Well played - It me a second to remember.
i just looked at a picture of Tom Brady and a ref threw a flag at me for roughing him.
Two fouls on that and the ref even was looking that way. Somebodies gettin' paid extra.
It's 2019 and Michigan still sucks!
Watching with the sound off. Not a catch. He did not gain control until he was on his butt.
Urban may have been hesitant to talk up Dwayne because of last year. One week, JT becomes Heisman talk because of the PSU comeback and the next week he's playing pitch and catch with that Iowa d-back.
It's funny that in Urban's presser he was surprised when he was asked about Parris' run. He said it was supposed to be a pop pass and was a little annoyed that it was a handoff. Guess the press had it wrong (again).
Still bitter that SEC gets a pass by substituting and FCS game for a conference game, As a result half the SEC teams have 1 less loss which makes them look better as a conference.