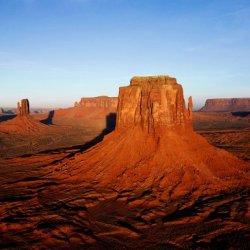 VA-Buck
---
Vienna (via Findlay)
Member since 05 February 2014 | Blog
Recent Activity
Is there a different thread for grading the coaching?
I don't like it but understand it, my biggest issue with it is the timing of the decision. His replacement could have had more practice reps which our freshmen needed.
We do need an inside space eater to clog up the middle - was hoping it was to be Wilson.
Does Worley go pro with a couple of great playoff games?
It would be great if someone will post the video from the event - PLEASE.
Prefer Option #3 but if I need to see one or the other on someone else then #1.
I don't know how we are going to all these 5 stars in the class let alone onto the field - it is a great 'problem' to have. Thanks for your work Birm.
Hey Birm - any update on the Texas five-stars visitors?
As much I hate to admit, I'll watch the game after finishing some tasks even though I loathe both teams.
With all these underclassmen leaving, how many scholarships are available this year -25? We are only at 18 and counting......
I thought Spielman, mcdonough, mcshay did a great job on the game - they are very good. It was painful listening to herbie & fowler on the bama/Msu game - they were trying too hard to be upbeat IMO.
Merry Christmas Birm, 745pm is one of the favorite times of my day - except for on 12/24.
Definitely watch the Brady Quinn 2 bowl and the rest, well we will just see.
How sweet it is!
For creative playcalling on the driving rain, turn on the TCU/Baylor game and watch them actually throw the ball down the field - sometimes the receivers actually catch the ball but at least at least they are not running the same plays for one and two yard gain. Sloppy but fun game.
If all or most of these OL statements ar true then the bigger question is how or why does a smart coach (ours) not make a line up change at all this year?
Based on how they are playing, unfortunately bama should be ranked #1. I hate seeing ND ranked so high.
Everyone take a deep breath, be positive and remember our class is still pretty damn good.
I would love for someone to call into Meyer's next radio show and ask for comments on gailey's assessment.
On a Thursday night and @ WV - anything is possible.
Did Hill really decommit because he wanted to play on defense? Do you see him playing defense in college - @ sparty?
Not a big fan of our version of the all black uniform. Like Maryland's version better, wouldn't mind ours as much if they were with gray pants.
I don't buy the complacency issue, IMO it is coaching, play calling and talent. As someone said earlier, with the exception of one starter on defense the rest could be first or second round draft picks. On offense only a few starters are first or second round picks. We do have a few 4th-7th round on offense. However 4-7 rounds picks don't always make the team and could as easy be a FA - thus the talent isn't much different so the coaching and scheme must click to dominate a game.
Tried to listen but too painful so forces me to listen to local DC sports (ie redskins) which is equally as painful.
As a long suffering Brown's fan they constantly and consistently make stupid decisions to piss off /drive off their fans. Why should I be surprised any more.