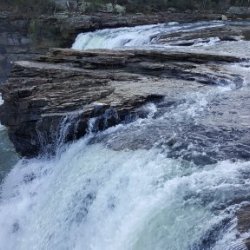 USMC11917
---
MEMBER SINCE September 24, 2012
Recent Activity
They must be predicting an SEC flip.
I hate the "emotional" everyone doubts you angle. What I am seeing is a professional, let's take care of business model. If you base your performance off of emotions and slights, that's a two way street. Those come with peeks and valleys. That's what I saw out of Meyers group. That's what I saw in the let down of 2015. WhAt I see out of DAy And his squAd is more resemblAnce towArd Another teAm "though I hAte to Assign credit", thAn Meyer.
I feel like I'm rooting for ESPN, or worse, the SEC when I agree with you. Can't you just call the sky blue so I can get back on track?
As I remember Barrett was overall accountable, remorseful and apologetic. Like truly sorry. So keep reaching for arguments sake. Just because my measurements don't match yours, does mean you need to search for fault. Again, not one of the factors I listed, defines a man. You have to look at his actions and character in its totality.
Because a speeding ticket is a violation. Keep trying troll.
Well when you take into account everything that one categorizes a thug as, he fits the bill in my book.
- cocky
-self interested
-criminal
the list can go on. I don't think the downvotes are warranted. To be fair, I wasn't a fan of Terrell's Pryor either. At least he wasn't a criminal.
So I am at work and can't listen. I take it Fields is the starter?
I think Purdue takes it. I hope they do. I'd like redemption and a Conference Championship. That would be a great season. Already preparing for us to get left out of the playoffs.
I remember when being a dog was a bad thing.
Get off my lawn!
Thought we'd still be over 500 after the dust fell in 2011.
This just sounds obnoxious.
Since you asked, I served in the USMC, the finest fighting force known to man.
Second, I worked as a Correctional Custody Unit Instructor motivating wayward Marines, thousands into changing the trajectory of their career.
I worked as a Police Officer in a city in our fine Nation.
I worked as an instructor in a Police Academy.
I've won numerous awards and commendations throughout my career in both occupations but I won't get into all of that. It's a waste of time to validate anything over the internet, furthermore why should you believe me?
Simple point is that I don't believe I'm special. I don't believe I'm better than the next man. I do believe in commitment and I have never quit on my brothers in any service that I have ever provided.
Why stop there? I think he deserves a ribbon too! I didn't know a qualification for being a champion was half a seasons work?
You actually think Meyers Linebackers were better than Tressells? I'd like to hear your thoughts on this? I can give them props for having better athleticism but I think overall football IQ and production, that has to go to Tressells bunch.
Logged in to say Barry Sanders. No man has possessed that great a talent and remained so humble about it. He is a winner in my book for his character and merit!
When my coworkers tell me to go back to Ohio, that is how I respond. I sincerely explain to them that I am part of a government conspiracy to diversify their gene pool. Some of them believe that.
Texas - But what if they do?
Sorry, just wanted to use a day quote there. I don't think Herman is a lame coach. I'm not ruling out Texas as elite potential.
Everyone's choices are spot on. Obviously 2002, 2006 and 2014 are winners but I am going to throw two other seasons in here that no one else has mentioned. 2005 was probably one of my favorites even though we lost to Texas in a game we shouldn't have. We also found a way to lose to Penn State. The talent on that team with Hawk, Carpenter, Holmes, Smith, Gonzo and so much more was probably almost as talented as some of Urban Meyer's best classes. The way we dismantled Notre Dame in the Fiesta Bowl was the cherry on top. It also had a competitive victory over Michigan.
Another season that I will always remember was tarnished by tatgate, but 2010 really sticks out for being Pryor's final year. We looked good for a lot of the season. We beat Miami if I am remembering it correctly and put an end to the SEC dominance over Ohio State before the victory was stripped from us by tatgate. Living in the south and constantly hearing how we didn't stack up to the SEC had me cheering for a Buckeye victory like never before.
Clueless. I meant I'd like to see some defensive recruits pulling the trigger. Not discipline related issues.
I am likely the biggest Gable Stevenson hater on this site. This is not the way I wanted to see him go down. Feeling very empathetic toward the victim.