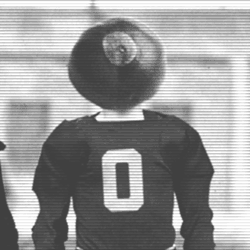 UrbzRenewal
from New Albany, OH
Member since 20 April 2012 | Blog
Recent Activity
Where did anyone mention the morality of roster attrition...?
I have no idea how we're taking five more. Tyler Friday will put us at 85, if I understand correctly. Gotta trust in Pantoni!
That's not how basketball recruiting works.
I assume because you're talking about the early signing period in basketball that's been around and usually leads to a lack of drama on actual signing day.
...but he isn't signed, it could happen. No different than Bazley or Goodwin.
His drop rate wasn't terrible but there's always room for improvement.
This is for JT's entire OSU career courtesy of @CFBFilmroom: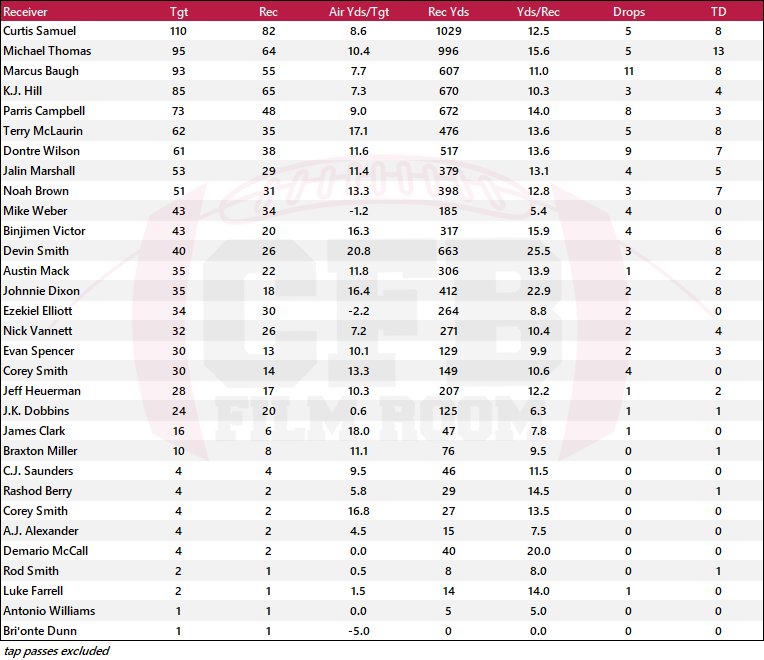 I'm beyond blessed. I'd prefer to be one of DJ's sources tbh tho.
The leading guess is that OSU can't have another assistant until 1/9 but still wants to pay him in between now and then. So he's a non-assistant, until then, when his title will change.
I was listening to a podcast about hiring exceptional candidates and thought, "speaking of exceptional candidates, I wonder if Grinch is on the payroll yet?" ¯\_(ツ)_/¯
Other than being 6'7", what gives you the indication that he could play OT? He's been a tight end/defensive end all of high school. The coaches have implied those are his two possible positions at OSU. His recruitment heated up in equal parts because of AJ Alexander's injury news and the loss of Brenton Cox.
They also look better since Urban gave more control to Wilson/Day and we rolled out the RPO/mesh scheme we've been running since the loss. It's amazing what horizontal conflict can do to the vertical passing game.
Because Urban Meyer likes what he likes and it takes an asswhooping to change things.
Parris Campbell is Ohio State's best wide receiver. KJ Hill is Ohio State's second best receiver. Neither are losing snaps to a guy coming off an injury who has only flashed against backups and poor competition.
In sets with a tailback, JK Dobbins and/or Mike Weber will always be on the field. Parris Campbell plays wide receiver. He's not taking their snaps.
Demario McCall, while the GOAT, is simply not good enough to take snaps from any of the H-Backs or any of the running backs. He'll break out next year.
I would expect more of the odd front deep zone until OSU proves they can beat a top tier opponent that employs it. Luckily, that's where OSU's dart, power, and RPO should shine.
After Nike EYBL was subpoenaed today, I would not rule out OSU having tertiary involvement. OSU has been heavily involved with recruiting the Nike EYBL slate for years. All-Ohio Red (and their famous alumni), Austin Grandstaff, Daniel Giddens, Mickey Mitchell, D'Angelo Russell just to name a few.
It would not surprise me if AAU involved people + Nike helped push certain kids towards Ohio State; Ohio State is, in fact, a flagship Nike school (even if it is primarily because of football). Not $100K to go play, but nudges and such things, sure.
Defenses backing off into cover three to take away what OSU wants to do. OSU fans: "JT can't hit anything downfield"
OSU designs gameplan to exploit that exact defense. OSU fans: "it won't work against better talent".
The introduction of RPO and other constraints takes advantage of what JT does best and the talent around him. We can't throw it deep 10 times a game. That's unreasonable.
Smoke screens have been open for years against defenses we've struggled with. This forces them to come up and honor the screen, even if it's just a constraint. This is a definite improvement in the offense and will open up the middle third of the field and downfield opportunities. As the article explains, we built tendencies (bubble trips) AND tore them down within the same game (bubble weak).

As long as we don't become predictable, this is how the modern spread works. Baker Mayfield anihiliated our defense with this exact gameplan (with more TE/Y-Pop action). Here's how it works with verticals and backside slant:
With the plethora of athletes on the roster, there's no need to force the ball to anyone/design plays specifically for anyone.
If McCall was consistently better in practice than Campbell/Hill or Weber/Dobbins, he'd be playing. These are the same discussions we had Dontre's freshman year.
Meyer has proven he'll give meaningful time to talented young players if they're obviously better than more experienced players (McMillan, Dobbins). That isn't the case with McCall.
Dude was accused of rape. He wasn't one that "got away". That was 100% the right call by the program.
TG was not a 5* by any service IIRC. Very high 4*, largely based on potential.
Justin Hilliard was the first true 5* we've redshirted: http://www.cleveland.com/osu/2016/08/ohio_state_lb_justin_hilliard.html
The world wide leader covered us with positive press during the off-season; now that we're somewhat struggling, it's less positive. If we were dominating every opponent, it wouldn't be a problem. Such is life. The ESPN/B1G persecution complex is a tired narrative.
I think the coaching staff probably knows what they're doing tbh
NP5: Boise State.
P5: TAMU.