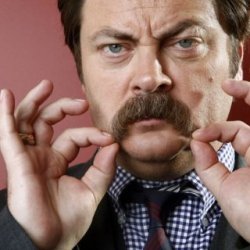 urbansjacket2
---
MEMBER SINCE February 07, 2015
Favorites
SPORTS MOMENT: 2016 World Series Game 7 10th inning
COLLEGE FOOTBALL PLAYER: Braxton Miller
COLLEGE BASKETBALL PLAYER: Deron Williams
NFL TEAM: Bears
NHL TEAM: Blackhawks
NBA TEAM: Bulls
MLB TEAM: Cubs
SOCCER TEAM: Bayern Munich
Recent Activity
It's so he can graduate early
Highly, highly doubt it. As good as Miller seems to be, putting him at guard and keeping Myers at C is the path of least resistance to get the 5 best guys on while limiting change.
Saw a couple cheaper prices elsewhere--will go to $225 each for these (still cheaper than after-fee prices)
No surprise at all, he has been killing it lately. And my original comment isn't anything against Taylor at all. He's an IU grad and this opp seems like an ideal fit for him. The reality is, this job is too good to be a stepping stone. And what happened with each guy before Taylor (Alex, Birm, Andrew) are all nuanced and different, but don't think it's unfair to hope we can get a little longevity and stability. Hell, just hire Bank Greene away from 247 and call it a day ;)
With Taylor leaving Friday, Jason is going to have to open the purse strings or work some contractual magic to keep someone on the books here long term. I love 11W more than anyone, but it's an absolute A+ premier job that's being treated like the UC head coaching gig.
Do you have anything backing up your assertion that college football talent is substantially deeper than it was 10 years ago? Because what you're saying is that there is little (or at least a lot less) difference between #50 and #300, and I completely disagree.
Beyond that, it goes well beyond the top 50. The 'haves' are getting the best of the top 300, and leaving good-not-great programs to get a 2-4 of those guys each, but not 5-7. The top 5 teams have 48 of the top 150 (and that's just out of those who have committed, Bama, Clemson, UGA, etc are each favored for at least a few more).
When you have 5 teams occupying a third of the top talent (and honestly would have gone to 300 but didn't feel like counting), the system is getting more and more top-heavy. We're lucky to be a 'have'.
OSU has better chance with Moody than Ware, as Moody seems to be favoring OSU and Oregon. Bridges visit is 50/50 given happening later in October and this is a small class of 1-2, and plays combo forward which is already very deep part of the roster. Don't count out Zed Key or Loveday yet. Likes OSU chances for Branham but not done deal. Don't want to give it all since it's premium.
He's probably an Oregon lean but he has brothers playing elsewhere as well at Nevada and Utah.
Wow--that is truly pathetic positional rankings. I'm going to ask over there how that's defensible.
Pats post Brady & Belichick isn't a guaranteed great job. It's currently incredible because of the infrastructure. Who is to say it will be when they retire? I agree that would be extremely attractive, but may not be as great as it seems on the surface
I have 2 in 28B. Asking $240 each.
Also said he REALLY likes him at DB (as a first round type), but sounds like Styles is dead set on playing WR in college. Thinks he's still a take as a WR (but likes him slightly less as a WR than Ballard)
This debate needs to move to the "Anything Else" Forum, but Walter Payton was the best RB ever. Barry 2nd. Think of the infrastructure Emmitt had his entire career. Unbelievable OL, QB, WR.
It will tell the team that they are accepted and willing to forgive mistakes (at least one time) since they are TEENAGERS. Almost 70% of the country agrees with legalization now anyway, this is a non-issue for me if it was truly just weed + position change.
I don't doubt this, but it's moronic. That depth chart is already absurd
"No. 91 prospect overall in the class and the No. 19 wide receiver"
This is wild to me. 19 of the top 91 prospects in the class are WR. Some of these dudes need to move to corner.
This could be about a friend, a girl, anything. Not necessarily about Bijan
99% means literally nothing, but I replied to a debbie downer comment about Bijan on Lathan Ransom's latest instagram post (him and his family in Ohio Stadium saying HOME--which Bijan liked) that I still thought Bijan might come to OSU and Lathan liked the comment. As I said, means nothing because I think he liked a shit ton of comments, but...as a result of this and Nevada's POV I will now tell myself that Bijan still might be coming until signing day. Eternal optimism guys.
Cliff notes: It's absolutely not over. Bijan wants Ohio State and Bucks need to re-sell the family on the distance.
Wow, that is wild. At minimum would assume it'll cause some recruits to think a little bit more about the state of that program.
This will come off as a joke, but if Bijan really does want to play for a man of faith who coaches a middling team that is closer to home, he should pick Arizona State and the fighting Herms instead of Tommy boy.