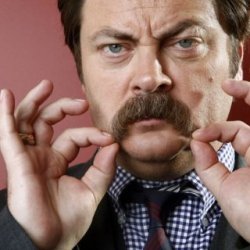 urbansjacket2
---
MEMBER SINCE February 07, 2015
Favorites
SPORTS MOMENT: 2016 World Series Game 7 10th inning
COLLEGE FOOTBALL PLAYER: Braxton Miller
COLLEGE BASKETBALL PLAYER: Deron Williams
NFL TEAM: Bears
NHL TEAM: Blackhawks
NBA TEAM: Bulls
MLB TEAM: Cubs
SOCCER TEAM: Bayern Munich
Recent Activity
All good--just sadly is not a possibility.
He has a 33% hit rate...... haha
Hahaha yeah, he's all Buckeye
The reality is we will never eradicate this just like we will likely never eradicate the flu. Different strains will continue to evolve. Vaccines will give us protection from a large chunk of the strains every year to two years, and life will go on.
I'm sure he will comment on it in a column or on the message board. Patience.
Also, a booster redirected $600k from a hospital for sick children to pay recruits/players at LSU. It's a disgusting program.
To be very clear--Malone is a good baseball player, he's just not a special baseball player (unranked and not on draft radars as an overweight bat-only first baseman at this point). He has a chance to be a special football player. You can love both sports, but understand where your future lies kid
It absolutely is a higher up directive at 247 (Bank has explained how ridiculous their quotas are). BK and Murphy are the prime examples of absurd quota content. SO SO SO much fluff. I honestly feel bad for them because it's gotta be brutal to churn out that crap.

What's even more annoying is on twitter when instead of retweeting a tweet with minor news, they take a TINY piece of news and make an 'article' about it and label it FREE...yeah, no shit it's free because I saw it 30 minutes ago on my twitter feed.
That's very strange. And the rankings should *not* be as political as they are.
I tend to trust Bank's evaluation (particularly on guys he has seen live) and even back when we had TA committed, he said he was a mid-4 star type kid, not nearly a 5 star. Not sour grapes that he's gone at all--just the fact that he's always been a bit of a tweener. Still think he can be a heck of a player, he's just not really a 5 star caliber prospect.
You are relatively on an island with this POV. As you said, plenty of time to continue to develop on the field.
*Sign all the elite LB in the country*
Actually wasn't really that fast (think Jordan Hancock timeline from decommitment to OSU commitment). Has been in the works for a decent while as his commitment to OSU was really just him holding a spot at a finalist that was filling up pretty quickly at the time.
Honestly, I'm not clear that it is a positive. Think about RB shelf life. Do they really want to add extra hits if they don't have to? Henderson and Pryor have already talked about less hits being a positive as being in two back class. I think we need the season to happen for many reasons, but an extra season isn't really an obvious one to me. Sure, there's probably some game rep and development upside, but most of the guys we recruit are thinking about the league already. I think for some guys, it's definitely a pro, but don't think everyone would see it that way
Bank and Givler on their pod indicated they think he might be where staff turns unless D Robinson suddenly changed his mind
Kid thinks he's a SDE, but he's a 3 tech all day. Based on pretty much all OSU insiders POV.
It's fairly obvious Ohio State from the top all the way down fought like hell for the players. I'm not buying this.
Northwestern also shut down practice for two weeks and quarantined 37 kids because of, wait for it, one false positive. Let them sign a liability waiver and play.
....and it's in Oklahoma. Not even like you have the Southern thing going for you there.
They won't sit on two. They'll flip a Terrence Rankl or something...still, not good enough, again.