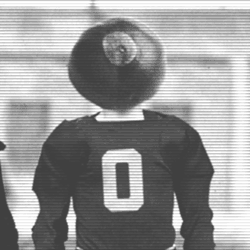 UrbanIAmLegend2012
---
Member since 06 January 2013 | Blog
Recent Activity
As long as they leave Mean Mr. Mustards alone...
Oh good, now there is room in the playoffs for one of the amazingly strong and talented teams from Mississippi...
I gotta be honest... That Cincy game in two weeks has me a little nervous.
And God said unto Noah, "I'm going to send you a bunch of water. Please flush out your system."
I was impressed by the quality of seamen on the field.
Personally, I like seeing recruits choose The Ohio State University on national television.
I loves me some Chico Nelson...