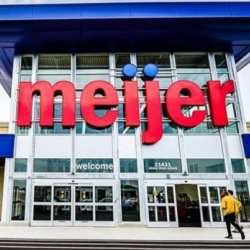 Urbane Meijer
---
MEMBER SINCE December 15, 2017
Recent Activity
I still think this is my favorite buckeye big guy move:
https://btn.com/wp-content/uploads/2014/06/bosa.gif
Why? How is it a penalty to charge someone a fine that doesn't penalize them?
"... onions are leaves"
???
I just amazed how in your mind the scientists are the irrational ones.
BTW, it doesn't:
https://www.factcheck.org/2020/06/wearing-face-mask-during-pandemic-doesnt-affect-concealed-carry-permit/
They should make all the monetary penalties work the way speeding tickets work in Sweden. In this case a % of your budget or salary.
Kemosabe, I think I hear a herd of wild mods approaching!
I expect your comment to be gone by the time I finish typing this.
I tie all my masks behind my head. If you add a hair band for elastic it's waaay more comfortable.
And for an assist "passing the bar"? Or would that be better for a dunk?
It's always fascinating to see pro athlete dynasties. I never expected to see an all pro corner beget a defensive tackle though.
Did you forget a chart for the 2019 class?
Comment removed for violating the site's commenting policy.
I have never even heard of OAN until today so I cannot answer that.

I do know for sure that it does not appear that Chubba hubbard is about open dialogue.
You disqualify yourself from having an opinion on this with your first statement. There are clearly some things that are not worthy of open dialog. If you haven't taken the time to inform yourself about the sort of things OAN espouses, you aren't qualified to evaluate Hubbard's opinion of "open dialogue".
Comment removed for violating the site's commenting policy.
Comment removed for violating the site's commenting policy.
I'm betting they sent him a box full after his earlier press conference when he praised them.
https://oklahoman.com/article/5659723/osu-football-read-the-entirety-of-mike-gundys-viral-opening-statement-on-coronavirus-and-football/
What credence is there to give to this story? All the facts are open. Gundy has talked about how great OAN is in the past.
There's always the supplemental draft.
Comment removed for violating the site's commenting policy.
Coincidental timing:
https://twitter.com/shehanjeyarajah/status/1271106765887856649?s=21
I'm pretty sure he has too much schoolwork left to be a grad transfer. A quick google led me to this quote:
"Spielman has not graduated, and he also had an incomplete academic term for the spring semester of 2020. In order to play, he'll need a waiver to get immediate eligibility, since he's already used his redshirt in 2016. You also have to get a waiver from the NCAA if you don't complete an academic term."
AFAIK He already redshirted. To play this year he'll need a waiver and the "transfer home" rule means that Minn is almost a certainty.