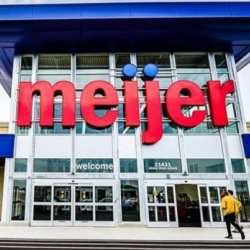 Urbane Meijer
---
MEMBER SINCE December 15, 2017
Recent Activity
Forum Post
21 minutes ago
There's a huge problem with old churches and modern construction workers. The latter are used to working with materials that aren't basically kindling. It just takes one careless welder, or malfunctioning power tool and poof.
Do note that while still old, almost all of the religious art was destroyed by the french revolution. The cathedral wasn't what we now know until around 1860 when it was rebuilt/restored.
Man, you guys sound like my son every time he does something dangerous and I tell him not to do it again. "But Dad, I did I backflip off of the roof once and didn't get hurt! That clearly means it isn't dangerous!"
Lots of people do things with low chance of positive outcome and get lucky. The lottery is predicated on this behavior. It doesn't mean that OSU's med team was wrong for telling Dean that he shouldn't play football.
Huh. I never realized that Holtmann and John Groce were college teammates.
"Ohio" without qualifier, primarily refers to the state. This site covers lots of things that happen in that state in addition to OSU. It's much more clear to call the school "Ohio U". Or, if you're short on space "OU".
11WStaff: It would be nice if you'd try to refer to Boal's new employer as "Ohio U" not just "Ohio". On this site of all place it would be much clearer.
They didn't pull his scholarship. They medically disqualified him. It literally is your doctors job to tell you that your current behavior might have long term consequences.
I thought I remembered reading that the issue wasn't so much his ability to play in the short term, it was his long term prognosis. If he can't walk when he's 40, we'll know OSU was right.
Sure, but the smart play for AZ is to try to get Murray later in the draft.
I'm not sure what academic status Carlos left OSU in, but the fact that his money problems are in part due to tuition really bothers me. OSU could step up here.
When my son was small and would do something dangerous he'd always say "I did it, and I was fine, so it was safe."
Just because you don't get injured doing something doesn't mean it was "safe". It just means that you are lucky.
I thought this was going to be about UM hiring and firing a coach connected to the Nassar gymnastics scandal over the course of a single weekend:
https://deadspin.com/michigan-hires-and-fires-former-usa-gymnastics-executiv-1831730454
Tathan Martell and Rent That Llama are anagrams.
There was a quote last week where it was mentioned how this past year Day was in charge of the passing game, and Wilson was in charge of the running game. Anyone have the link handy?
The biggest problem with this is that football games are massive enterprises, requiring lots of lead time to staff and set up. Ken Pomeroy has argued for this for years for BB where it totally makes sense. (His algorithm pairs teams both by skill level and geography, making for extra exciting matches.) You could maybe get the logistics to work by pre-scheduling the home and away sites, but that limits your matchups even more.
Plus, you'd never get 'bama coming north in November.
I would put money on the fact that Schiano is gone after this year. If he can't find a good HC job, he might "retire". Grinch is here to coach, and he's not going to sit behind Schiano forever.
The thing is, did those guys get better because they had 30 starts? Or did they get 30 starts because they were better? Haskins would have been playing anywhere but behind JT.
I'm virtually certain we never got hard numbers on Ginn because he hurt his foot in the bowl game and didn't run at the combine.
Dabo had Rex Ryan's son on the team as a long snapper and supposedly encouraged RR to wear Clemson gear on camera as much as possible. He is indeed no fool.
I guarantee that Dabo will spin this to recruits as "Look, even a Buckeye insider is avoiding Meyer's sinking ship".
I don't know how much harassment he had. It did seem like he could have just moved "for travel ease" and avoided any sort of issue. But I do know that he was petty and thin skinned when he got Torg fired.
https://bleacherreport.com/articles/1389462-scott-torgersons-story-colmbus-loses-prominent-voice-amidst-undefeated-season