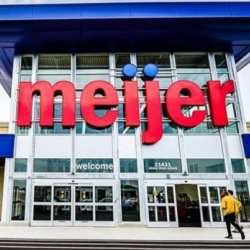 Urbane Meijer
---
MEMBER SINCE December 15, 2017
Recent Activity
Always good to see the OSU coaching ranks getting stronger.
It might be interesting to see a full rundown of all the programs at OSU, with the coaches, their tenure/records and how OSU ranks in those sports in the Big10/nationally
I always wanted to see a version of these lists done by snap count rather than just being on the roster. I'm not sure that sort of info is easily available though.
"... who didn't bring any cornerback sin in 2019"?
I too thought it was more linebacker play but I wouldn't call the secondary sinless.
I wonder how this team would do under the salary cap.
Yeah, that's what I figure too. We all know that there is recruitment that goes on at the HS level. It seems likely that something happened back then. No one really cares now. Sr could have defused it all just by saying "no comment" instead of that word salad.
The way you do that is by saying "No comment at this time" not "those other people are lying but I won't tell you how."
Dad keeps saying he's a veteran at talking to the media. It sure didn't sound like it.
That's the weird thing. Dad insisting those sources were wrong, but about what? There certainly doesn't seem to be anything bad in the actual article about him.
Well, if you read the full transcript you'll see he originally reached out to Haskins Sr two months earlier, but got no response then. I suspect his attempt this time was along the lines of "I have an article, this is your chance to comment on it before it runs".
There's a huge problem with old churches and modern construction workers. The latter are used to working with materials that aren't basically kindling. It just takes one careless welder, or malfunctioning power tool and poof.
Do note that while still old, almost all of the religious art was destroyed by the french revolution. The cathedral wasn't what we now know until around 1860 when it was rebuilt/restored.
Man, you guys sound like my son every time he does something dangerous and I tell him not to do it again. "But Dad, I did I backflip off of the roof once and didn't get hurt! That clearly means it isn't dangerous!"
Lots of people do things with low chance of positive outcome and get lucky. The lottery is predicated on this behavior. It doesn't mean that OSU's med team was wrong for telling Dean that he shouldn't play football.
Huh. I never realized that Holtmann and John Groce were college teammates.
"Ohio" without qualifier, primarily refers to the state. This site covers lots of things that happen in that state in addition to OSU. It's much more clear to call the school "Ohio U". Or, if you're short on space "OU".
11WStaff: It would be nice if you'd try to refer to Boal's new employer as "Ohio U" not just "Ohio". On this site of all place it would be much clearer.
They didn't pull his scholarship. They medically disqualified him. It literally is your doctors job to tell you that your current behavior might have long term consequences.
I thought I remembered reading that the issue wasn't so much his ability to play in the short term, it was his long term prognosis. If he can't walk when he's 40, we'll know OSU was right.
Sure, but the smart play for AZ is to try to get Murray later in the draft.
I'm not sure what academic status Carlos left OSU in, but the fact that his money problems are in part due to tuition really bothers me. OSU could step up here.
When my son was small and would do something dangerous he'd always say "I did it, and I was fine, so it was safe."
Just because you don't get injured doing something doesn't mean it was "safe". It just means that you are lucky.
I thought this was going to be about UM hiring and firing a coach connected to the Nassar gymnastics scandal over the course of a single weekend:
https://deadspin.com/michigan-hires-and-fires-former-usa-gymnastics-executiv-1831730454
Tathan Martell and Rent That Llama are anagrams.