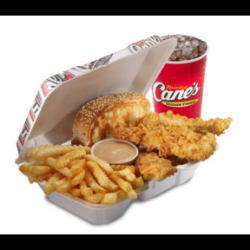 UrbanCulture
---
MEMBER SINCE March 27, 2012
Favorites
SPORTS MOMENT: Holy Buckeye.
COLLEGE FOOTBALL PLAYER: Braxton Miller
COLLEGE BASKETBALL PLAYER: Je'Kel Foster
NFL TEAM: whoever is playing the Patriots
NBA TEAM: Whatever team Oden is on (future Heat)
MLB TEAM: The New York Bankees
Recent Activity
it actually happened this year. Oregon vs Nevada.
Nevada scored the first points on a field goal before losing by 71
: https://www.espn.com/college-football/game?gameId=401114193
they waited because they figured he would keep falling. no need to waste an earlier pick on someone who u could get later.
Confirmed by LR. That is baaaaaaaaad news.
Scary Haskins is projected at #30 to the Packers in a recent mock draft. https://walterfootball.com/draft2019.php
Idk... he was a full time starter last year. Played pposite of a top 2 NFL draft pick this year/future first rounder next year and only notched 2.5 sacks. When was the previous starting DE at OSU to have that little production while being a full time starter?
Another strategy would be to skip the fun classes and try to graduate a semester early. Why have fun, when you can NOT have fun!?!
There are many, many other factors recruits consider when determining a school in addition to who their position coach may or may not be by the time they arrive on campus.
Interesting, figured he would stick around due to lack of depth in the post. Need that Diallo monger now big time.
The years we have been ineligible, we have lost the *only* game on our schedule we could not afford to lose.
Pulling for them, but probably wont be reaching out to them via social media.
ESPN's groups have been down for the last hour lmao
super bowl win in 2012 as well.
Size does matter? lolll really? (yes i'm sub-optimal)
Kendall is a grad transfer, so not the same situation as fields.
Doesn't seem to make sense for OSU to want Mattison, or for Mattison to want OSU.
Musa's first game last year he looked like a star in the making. Unfortunate he hasn't been able to build off of that.
our defense vs indiana over the years has been less than ideal, even with good defenses.
Now that we have a bad defense? eek.
Zeb Jackson was recently CB'd to Michigan by Brian Snow..
oh deere. If we happen to drop a game hopefully we get a free pass like clemson did losing to syracuse w/o their QB for a half.
Anyone who down voted this violated the commenting policy. Thank you.