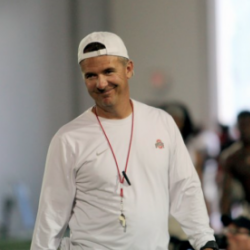 UrbanBuckeye
---
from Columbus
Member since 17 June 2013 | Blog
Born and raised in Columbus!
Favorites
SPORTS MOMENT: Watching Ohio State take down Alabama, and then dominate Oregon. Unreal season!
COLLEGE FOOTBALL PLAYER: JT Barrett (present), James Laurinaitis (past)
COLLEGE BASKETBALL PLAYER: Jae'Sean Tate (present), D'Angelo Russell (past)
NFL TEAM: Cincinnati Bengals
NHL TEAM: Columbus Blue Jackets
NBA TEAM: Cleveland Cavaliers
MLB TEAM: Cincinnati Reds
Recent Activity
What a political decision.
2 recent Cook CB's to Texas, granted they are Texas writers. Sounds like both sides are confident.
EDIT: SFlaBuckeye13 beat me by a minute.
Kerry Coombs: A wolf's spirit animal
I have heard the same, BUCKAROOTIMESTWO.
Going out on a limb here (lol) and think the final 4, at this point, will be:
1) Clemson
2) Alabama
3) Oklahoma
4) Penn State
Other than our Buckeyes, I think Washington, Georgia and TCU are the other serious contenders. USC and Oklahoma State are still dangerous at 1-loss as well.
Ehhh, Iowa looked pretty meh against Sparty. Hawkeyes' offense is underwhelming to put it lightly. I do agree that PSU is gonna be a tough one. I'm still not confident at this point that we win that one.
Seems like USC has consistently played to the level of their opponent. I'm not sold on Clay Helton still.
Have heard that he will not be back next fall. He was always a project to begin with.
It's hardly a foregone conclusion that OU wins the Big 12. The Cowboys and Frogs all can score a bunch of points as well, particularly the former. In my Aaron Rodgers' voice, "Relaxxxx".
Already have my sign idea. Can't wait to be there bright and early, loud and proud!
Sad to hear. Hope he gets his mind right and can put something together at a place like Akron or Kent State.
Cook would be a fantastic early Halloween treat.
Good for him. Can't blame him whatsoever for backing up his decision now.
Ms. Wagner is the GOAT. That is all.
Says a lot about how much of a team player guys like Jalyn are. They have fair logic behind transferring out, but choose to stay and embrace sharing greatness with other Bucks.
James Clark
Edit: Computer didn't show the first reply.
I just finished season 1 and will absolutely be binging season 2 as well!
Lil Animal is one of my favorite Buckeyes. Very happy for James!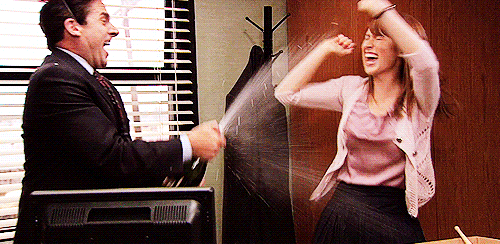 Grayson Allen, Sidney Crosby, Yadier Molina, Draymond Green, Kevin Durant, Jabrill Peppers (in fairness, mostly because of the media hyping him unlike anyone I've seen before), etc.
Instincts and block shedding are both more important than top downhill speed when it comes to MLB.
American Heritage would be a helluva new pipeline. Welcome, Andrew (and hopefully Tyson Campbell as well)!
Pens really went 37 minutes without a shot on goal and still won 5-3. Unbelievable.
Damn. Great season, boys. Program is now on the map.