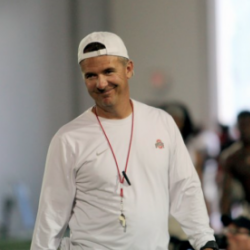 UrbanBuckeye
---
from Columbus
Member since 17 June 2013 | Blog
Born and raised in Columbus!
Favorites
SPORTS MOMENT: Watching Ohio State take down Alabama, and then dominate Oregon. Unreal season!
COLLEGE FOOTBALL PLAYER: JT Barrett (present), James Laurinaitis (past)
COLLEGE BASKETBALL PLAYER: Jae'Sean Tate (present), D'Angelo Russell (past)
NFL TEAM: Cincinnati Bengals
NHL TEAM: Columbus Blue Jackets
NBA TEAM: Cleveland Cavaliers
MLB TEAM: Cincinnati Reds
Recent Activity
Ms. Wagner is the GOAT. That is all.
Says a lot about how much of a team player guys like Jalyn are. They have fair logic behind transferring out, but choose to stay and embrace sharing greatness with other Bucks.
James Clark
Edit: Computer didn't show the first reply.
I just finished season 1 and will absolutely be binging season 2 as well!
Lil Animal is one of my favorite Buckeyes. Very happy for James!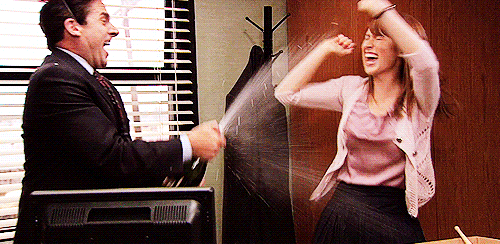 Grayson Allen, Sidney Crosby, Yadier Molina, Draymond Green, Kevin Durant, Jabrill Peppers (in fairness, mostly because of the media hyping him unlike anyone I've seen before), etc.
Instincts and block shedding are both more important than top downhill speed when it comes to MLB.
American Heritage would be a helluva new pipeline. Welcome, Andrew (and hopefully Tyson Campbell as well)!
Pens really went 37 minutes without a shot on goal and still won 5-3. Unbelievable.
Damn. Great season, boys. Program is now on the map.
My casual lacrosse fan #take: Turnovers and lack of movement on offense are killing us right now. However, can't complain too much being down 3.
Accurate. Pitt is a resilient bunch with talent everywhere, but Nashville is a likable squad (I'd love to see Subban holding up the Cup) that is peaking at the right time.
Head says Pittsburgh (gag); heart says Nashville.
Certainly pulling for whoever is playing the Penguins. Love watching the "Cinderella" Preds too. This is probably how I'd rate my rooting interest in order from most to least:
1- Preds
2- Sens
3- Ducks
4- Pens
Realistically, I think the Pens repeat, unfortunately.
Reason #48 why Duke sucks.
It's been wild watching Thad build this program into a legitimate title contender and also into a dumpster fire. Really complicated legacy, IMO.
I heard Jon Gruden is interested in Ohio State.
Lol @ whoever downvoted this.
Two #1 seeds = the worst finals ever? Color me confused.
Think it's all a matter of being hot at the right time. In this current season, Gonzaga and North Carolina are both very deserving of being the national champion. Gonzaga still has only lost once all year (how on Earth did they lose to BYU?) and North Carolina won (arguably) the deepest conference by two games. Oregon won a very top-heavy PAC 12 and South Carolina is Exhibit A of my first sentence.
Crazy that you guys will likely add Markelle Fultz, Lonzo Ball, Josh Jackson or Jayson Tatum with the Nets' pick. Celtics are going to be a problem.
Thanks for the heads-up, 992! Slipped my mind. I'll go check it out.