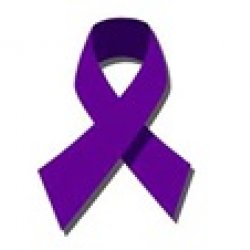 UpNorthBuckeye
---
MEMBER SINCE February 07, 2012
Favorites
SPORTS MOMENT: 2014 National Championship (attended)


COLLEGE FOOTBALL PLAYER: EzE, Beanie
NFL TEAM: Detroit Lions
NHL TEAM: Detroit Red Wings
NBA TEAM: ---
MLB TEAM: ---
Recent Activity
God this hurts to watch lol...Even though I wanted Clemson to get destroyed, I didn't think I'd watch with much emotion...
What could have been...
Day is always going to have a HEAVY hand in dealing with the QBs. You can't really make a bad hire as long as he's involved and his philosophies are being taught. What's most important is probably if he can recruit.
I'm too exhausted to even think about another season right now.
Being at the game last night took years off of my life
Making the drive from Albuquerque, NM
I attended this game and I literally remember NOTHING from it. It's funny how we repress certain memories...
Yup, I live in ABQ so I'll definitely be at the game. It'll be hard to resist going to New Orleans after than but I'll just take this one step at a time. I also made the drive in 2016 too so hopefully this will be the redemption trip. If not, I promise I'll never attend another OSU/Clemson matchup in the Fiesta Bowl.
Thanks man. I'll probably end up waiting until the week before to buy at this point
I just find it strange that the national narrative in the last several weeks was that OSU was the team to beat (highest probability of winning the Natty, most complete team etc) and after the B1G Champ game, OSU should just give up and will probably lose pretty easily in the first round. NOTHING changed anywhere and its confusing as hell.
Looks like OSU is on the visitors sideline.
Is there also a way to get a physical ticket? I've gotten them for all of the playoff games I've attended so far and would like to keep that going. Mobile tickets seem to be the main way tickets are available.
This is the issue winning all of the games by 1000 pts....the one time they have to fight back, it makes everyone 1000x times more insane (im guilty as charged)
And boy oh boy, it didnt do a single thing for them
Not panicked yet...but sick to my stomach
Can't say either team remotely scares me
If only these polls meant anything at all...
I always have to find these videos elsewhere bc the audio is WAY too quiet
I dont get why they look so bad today
I really dont understand this playcalling....all day
That was Olave's first career start? And in place of Mack?? He's our best wide receiver...
Is it bad that I saw all those o-linemen on that list and got excited? Regardless, end on a HIGH note boys. Remember your last game fondly
Our top tacklers were the secondary (who can barely tackle anyways). I just don't know what to think about this program right now. Problems at almost every position...
We have SO much work to do...