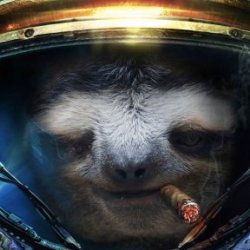 UncleWilly14
---
from Dayton, Ohio
MEMBER SINCE October 18, 2013
Favorites
NFL TEAM: Cincinnati Bengals
NBA TEAM: Cleveland Cavaliers
Recent Activity
The guy in the camera room "aww he gone. Lawd Jesus..."
Yes, there have been instances where Fields held the ball too long, but there have been blown assignments by the O-line.. The offensive line as a whole has done extremely well in run blocking, but have let pressure on the QB get through. Many of those times where they missed their assignment in pass blocking, Fields' athleticism allowed him to escape to the point no one noticed.
I'd hate to the "Debbie Downer," but am I the only one that is fearful of the amount of sacks given up? I can't ascertain if it's the line or Fields maybe holding the ball too long, but it's something that could come up to bite us when facing an equally athletic team... Especially with the known lack of depth at QB, giving up multiple sacks to Wiscy and even Northwestern is concerning.
Was going to ask the same thing.. Pretty sure he was a 5 star. Hopefully it's just that he's got a lot of talent in front of him and we will see him at some point in the next two seasons.. I would have liked to have thought I would at least hear his name making plays on Special teams tho..
Wish him the very best. Hope to see him on Sundays.
Does this mean we will see the rise of "Rockeet" Ronnie Hickman Fall 2020????
I hope they at least give McCall some carries early in the season to show that he belongs in the rotation in some capacity. Ok we get it he doesn't have prototypical size, but OSU knew that when they recruited him right? Pretty sure he was rated a top-3 RB in his class..
The kid's an Alpha male. "It could be 500 cornerbacks committed... I always think I'm going to be the top dog wherever I go." You want that kind of player on your team.
Tall, skinny, not the strongest when driving to the hole, but finds a way to finish (at the high school level). Remains to be seen how he will develop.
Tall, skinny, not the strongest when driving to the hole, but finds a way to finish (at the high school level). Remains to be seen how he will develop.
Maybe not so much Oden (sorry?), but if Sulinger jumps back on the squad with Deshaun Thomas I can see them making a run at a championship. Thomas' game should flourish is this level of play. I can't see too many guys being able to stop him offensively if Sulinger is on the floor demanding double teams.
Puff Johnson's game reminds me a lot of a left-handed Marc Loving with a purer stroke.
Not taking anything away from this kid as he has great touch and accuracy, but he's got a really talented group of receivers not just MHJr
That last video at the end. Shows intensity and competitiveness. That he's not going to back down to anyone and fits in the same mold as Luther Muhammed. This recruitment really provides insight into what Holtmann is looking for in his shooting guards.
While Dre'mont Jones will be a critical piece to the interior line, don't forget Antwuan Jackson should factor heavily into the rotation. He must be pretty good for Larry Johnson to bring him back into the fold after he snubbed Ohio State for Auburn. I think he will have something to prove.
Was I wrong for hoping that Weber made the jump to the NFL just so we could see McCall finally get carries? I just don't want to see him get buried in the depth chart and transfer.
While I think Haskins is by far the most talented passer on the roster and wholheartedly believe he would elevate this offense, why is the pessimist in me wouldn't be surprised if Tate gets in the game to run Urban's zone read. At the core of Urban Meyer's offense, Tate would run that offense better. Hands down.
Truly sad that people would come after a kid over social media. I live in Huber Heights and remember one of the kids in my youth group that goes to Wayne telling me how much of a humble, down to earth guy Blue is. So it's especially disheartening to hear that someone would throw racist remarks at such a nice person.
I can see Andre Wesson taking a step forward and contributing off the bench. KBD and Tate provide senior leadership if both healthy. 2019 will be rough though...
Screenshot this comment. But I actually like that starting 5. Don't be surprised (if everyone stays healthy) they slide into the tournament with
He reminds me of a fundamentally sound Marc Loving. Not sure if he will be able to bang in the B1G, but if he puts in the amount effort into the weight room and eating as he has with his game, watch out.
I'm not worried about Arnette. We've seen young players struggle early on like Conley and bounce back the next year to perform really well. H e will be good.
I can't wait for the Big 10 special looking back on the impact of this class 20 years from now and the behind the scenes stories of what went on along the way...
I wouldn't be surprised if this helps his career.... lol
Great to see talent coming out of the Dayton area. S/o to Dayton Public Schools!
I can't wait for him to see the field. However, I'm ready for Jordan Fuller to get a shot. I think he will be that hidden gem waiting to break out.