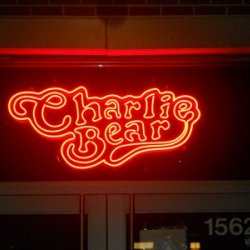 Ugly Hour Chazz Bear
---
MEMBER SINCE July 27, 2013
Favorites
SPORTS MOMENT: Bucks
COLLEGE FOOTBALL PLAYER: TP
COLLEGE BASKETBALL PLAYER: TP
NFL TEAM: Bucks
NHL TEAM: Bucks
NBA TEAM: Bucks
MLB TEAM: Bucks
SOCCER TEAM: Not a sport
Recent Activity
Buckeye Bounce has been old since 2009. Nothing wrong with a simple "Ooooooo" from everyone.
Gotta include Oden on the dunk team. He lifted his feet to the backboard basically every time he dunked.
1. 2014
2. 2013
3. 2010
4. 2012
5. .2011
PJ Hill, Billy Buford, Deshaun Thomas, Matt Terwilliger, and Matt Sylvester
2007 BCS NC game. Still haunts me.
Defense. I want zero points given up in 15 straight games.
Russell also has significantly less talent around him compared to the other players which makes him stand out more and have better stats. I'd put Conley above him, but not by much.
I think this debate was over when we had more fans AT Cal than them...or in the NC game it was 70-30 OSU fans.
13 seniors in 2002 NC season.
Nagurski/Thorpe/Butkis/Lombardi awards do this.
I disagree. The bigger "issues" iare that we are a football school and the Schott is not a college arena. Football will always be 100x bigger than basketball.
You don't see Oregon fans not getting up for football games just because they've never won a national title.
You can look at tons of college baskeball programs around the country that haven't won titles and they have better atmospheres.
OSU will only be a football school. Unless basketball wins 20 titles in a row, it'll be A. Football B. Football C. Football etc.... Z. Basketball
Playing these teams does not help the team at all. It only creates a wasted week of practice and a possible or injury or more.
Have games on Friday and Saturday night. I'm sick of Sunday 1:30 PM games.
People will actually drink for night games and be loud. Not snoozing and looking at their phones.
St. John Arena > The Schott
Unless they change something quickly, this team is headed for the NIT.
Change the color of the black numbers on the sleeves and I like.