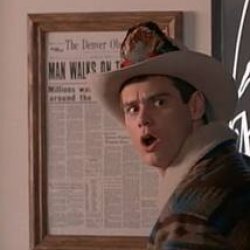 UFest57
---
from Findlay
Member since 02 December 2011 | Blog
Favorites
NFL TEAM: Dolphins
NBA TEAM: Super Sonics
MLB TEAM: Reds
Recent Activity
He needs to go get paid so he can afford a full time DRIVER
I'd be interested to see a list of all players to leave early for the NFL since 2000. I'm sure there are a ton of names we dont recall.
05-06 was my freshman year in college. I used AIM. We all did. That's all we had besides our text messages. People forget how huge of a deal AOL/AIM was back then. The years after that, FB took over.
Tampa is coming for him /s
that may have the same impact as "MOIST" to some.
Not going to lie, I had to google him. As a history fan, I am ashamed to not have known this.
Maturity is not bound by age. As we age, we all see this in ourselves and others. And while your points are commendable at the age achieved, they also do not qualify someone as mature. I'm sure most of us know military member or parents that are far less mature than others. Just saying, there is no way to benchmark when maturity strikes us all.
This movie is a FAR too accurate depiction of the industry.
Marty and Joe! AM700. Love it. #RIPNuxy
This is turning into quite the spectacle!
Do the BasketBucks make the big dance? And if yes, how far do the go?
It'll be interesting to see what type of hands on coaching he brings and what position group he'll handle the most.
I was a So. in HS and had about 20 family and friends gathered in the living room. My dad had surprised the family with a "big screen" the previous year so our house was the go-to in these situations. At every intermission we blasted TBDBITL music on the stereo and when the game ended I went nuts. The whole house did. I think i may have even shed a tear. Great memory.
I followed Cowherd from espn to Fox and it hasn't let me down. Same guy. Same takes. Different overlord. I'm a fan.
Not a Browns fan but this is what I've been saying on my end, as well. Go woo Cousins and throw the money at him. He wants to be loved, Cleveland can offer that. The haul the Brows would get for the #1 pick will be huge. Add that to the current draft assets and FA payroll and you've (theoretically) got a great blueprint moving forward. You just have to hit on some of these draft pick. You know, "real" players.
I have no intention to watch this game. I watched OU/UGA but was in and out of the Bama/Clem game. I just don't care.
Recruiting for this class doesnt end today. Urban still has some time to put in work to backfill the OL lots. Yes, this sucks, no, it;s not the end of the world.