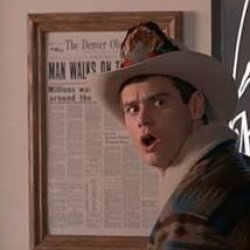 UFest57
---
NE OH (via Findlay)
MEMBER SINCE December 02, 2011
Favorites
NFL TEAM: Dolphins
NBA TEAM: Super Sonics
MLB TEAM: Reds
Recent Activity
Nevermind...found it.
$75k for an individual, $150 for a couple.
https://www.cnn.com/2020/03/25/politics/stimulus-senate-action-coronavirus/index.html
I was told that there is an income limit that negates some people from getting that paper. Anyone know what that may be?
There's a good chance you'll see Mario Andretti. He's a regular and he's been there each time i have dined.
I installed an old surround sound and tv in the garage. Tunes and viedo: Check. My wife downloaded the Peloton app with a free 90 day trial. The local corssfit gym has allowed us to check out equipment so i have a barbell and a rower. It's been a good experience without having to go full home gym mode. Rogue is super backordered on items and looking at a shopping cart...i'll need to piece a garage build together rather than all at once.
NFL contracts are total bullshit.
Golden Steer, Las Vegas. Old School steakhouse. Seafood tower, table-side prepped caesar sald and the filet.
You nailed it on the head. They're looking for someone to blow them away with an offer.
That was a tease to the fans. Coaching staff let that one slip away. Hurt me 'real bad'.
Automated inventory feeds, automatic PO generation to get stock levels in place. I deal with these conversations daily. I used to deal with a person...now i deal with an EDI feed.
Agreed. that's why he sits. Let the team build a line with this surplus in picks. Maybe a new winning culture will attract some FAs. Fingers crossed...I havent had a lot of faith.
Ray Lewis is a murderer, so.
Also, former Buckeye assistant Ryan Crow is on the staff! #419
As much as the injury history scares me, my Dolphins have to take him. Sit for a year and heal/learn behind the living legend, Fitz magic.
Donovan Jackson is a 100% lock.
Huge for UMD. I'd be interested to hear that sales pitch other than the HOME aspect.
Revenge game vs Clemson and putting down the SEC by beating LSU. I cannot think of a better way to capture a Championship.
I played a state semi at Crew when I was in HS. Immaculate turf. Would have preferred to play in the Shoe but as well.
some called it Findlay University College of Knowledge. F.U.C....well, you get the idea
...maybe at Findlay University, though.
*THE University of Findlay
Well, looks like the running game was the key in the LaSalle victory. 34-17 Lancers.
https://ohsaaweb.blob.core.windows.net/files/Sports/Football/2019/BoxScores/Div2.pdf