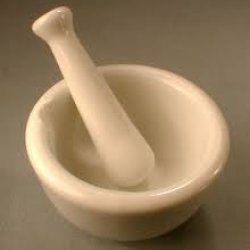 Tyvis'sGrandpa
---
Pittsburgh (via Columbus)
MEMBER SINCE July 29, 2016
Favorites
COLLEGE FOOTBALL PLAYER: JK "6-carries" Dobbins
NFL TEAM: Cleveland Browns
NBA TEAM: Cleveland Cavaliers
MLB TEAM: Cleveland Indians
SOCCER TEAM: Columbus Crew
Recent Activity
THANK GOD WE HAVE WERNER AND BORLAND!!
Last I heard Matt Barnes, he was playing for the Clippers
Send him out the right way, with a well-coached discipline resulting in <12 penalties for <150 yards
Delusional if he thinks the LB improved whatsoever in his two years. Get the hell out
Harbaugh is so fucking weird
I agree on having more subjectivity, but I don't think conference champs should be locks. We could be looking at Pitt and NW as seeds 7 and 8 for Bama and Clemson to play in the first round of the playoff at home...
8 teams also leave the door open for UK, Florida, LSU, Georgia, etc - teams that didn't win games against good team, but are inherently great because of "good losses" and the SEC conference boost
He's a true Alabama trailer park kid
Really upset we wasted his short eligibility on JT Barrett. JT would've been the upperclassman, but Haskins with the 2017 or (especially) 2016 defenses would've been a hell of a team
I have to think OSU destroys NW tomorrow, but you never know. I am really concerned about our DBs, particularly Damon Arnette, playing very stupid and picking up 6-8 PI penalties
He has some sneaky good talent (esp Rondale Moore) that could do some damage in a B1G West. Wisconsin was underwhelming this year after returning its entire 1st-team All B1G OLine and most of the defense, so who knows where they will be in the foreseeable future. B1G West is a WIDE OPEN race with a definite chance for Brohm to improve his stock.

Reputation aside, Purdue is in a MUCH better position to win than Louisville, too.
Stock Down: Damon Arnette.
HOLY HELL, he was atrocious for the entire game. Schiano (or maybe Grinch?) finally pulled the trigger and benched him before halftime after an idiotic PI that led to Michigan TD (and then another after the botched kickoff). Eventually gets back in and immediately gives up a 60yd bomb to an anemic offense with the 3rd string QB.
Damon, please go pro.
After that game, the only reason he heads up north is if he was was never truly interested in the local team. To be frank, Michigan is a on pace for a complete collapse in 2-3 years if they cannot beat us/make the playoff very soon.
Lol @ Kyle ~Public Urination~ Rowland
Could it be worse than the current situation?
Disagree. I anticipate the exact same thing we've seen so far: 1-2 giant mistakes resulting in excellent field position or TDs from TTUN (+ whatever offense they would generate w/o the freebies) vs. maybe 1 TD and 1-for-2 on FGs for an overly-conservative OSU offense. Second half adjustments help, but there is just too much to overcome the 3-TD lead TTUN creates in the early 3rd quarter. 31-35 TTUN
Prince will probably add in a couple false starts. However many Pridgeon has +1.
Won't be solved next year when we return pretty much the entire defensive core and Urban won't fire his friends.
I am beginning to realize when Urban uses "leadership" to describe a QB, it means his ability to run
Fair, but Bill Davis offers literally nothing to the table. If "talent" is such an issue, they have 85 damn 4-star or better young men to find 3 to play LB