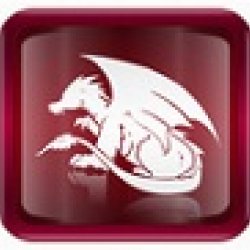 TyphonInc
---
Columbus, OH (via Coolville, OH)
MEMBER SINCE July 08, 2013
Favorites
SPORTS MOMENT: 85 Yards through the Heart of the South
COLLEGE FOOTBALL PLAYER: Eddie George
COLLEGE BASKETBALL PLAYER: Jay Burson
NFL TEAM: Whoever has more Buckeye Players
NHL TEAM: BlueJackets
NBA TEAM: Cavs
MLB TEAM: Yankees
SOCCER TEAM: US National Team
Recent Activity
How much do Pirate Earrings cost?
A buccaneer (A Buck an Ear)
17. 0, It was Noah who built the Ark, not Moses.
Maryland's 1st string can compete with the top dogs in the East. But injuries from the lat 2 years show their backups haven't been up to the task.
From the press conference, the design firm indicated several places to temporary expand for larger events. If my math is right, they can do temp expansion to about 24k.
Expansion team was bought by Dr. Edwards from Columbus (Father is a Columbus real Estate mogul,) and the Haslam Family (Owner of the Browns.) with the caveat that all players/staff/facilities would be transferred to the team in exchange for giving their expansion draft rights to potential Austin team.
Crew Owner Precourt "has a path" to to relocate the Crew to Austin, but had to give everything Crew related to the New Expansion Team Edwards/Haslam bought.
This is correct both city and county are giving $50 Million over 30 years (3 mill a year,) from funds that have been set aside for projects like this. It's being reported that it doesn't even go to a vote, it's just going to happen.
I would like the severity of the call lessened. Have the refs on the field call the 15 yarder, and let the reply booth add egregious adjective to upgrade the penalty to an ejection.
I love Hockey's 2 and 5 minute penalties, Can Football have a you lose the player for the next 2 possessions, instead of the whole game type rule?
Bosa was coming down from a "launch" if you claim launching is jumping while swatting at the ball. It was technically "helmet to helmet" if you call face masks grazing during follow through motions. Bosa was lazy in the form of not trying to touch the QB after he missed the ball, and I agree that under the rules it's a helmet to helmet contact, but it was weak contact. I would argue that celebration hugs have harder head contact than Bosa Love Tap ejection.
I also liked 10, and 2 the best (Big Buckeye leaf.) Ended up going for 10 because of the football stripe perimeter.
Which may seem odd, becasue I didn't like the football~esk helmet stickers on some designs.
I'll be there with my kids. B deck has it advantages.
I've got my tickets and rain gear for 4.
Hoping this Mega storm of the century doesn't cause too much havoc.
How do I upvote this numerous times? Pure Gold.
ESPN has 'bama expected to win every game on their schedule by %80+ until the season finale against Auburn, which is at only 68%. So, yes everything preseason says 'bama has an easy path to the playoffs.
Same ESPN site, has OSU listed as a dog to PSU, and only a 51% favorite over MSU. According to ESPN OSU has a decisively harder (by 2 games) path to the playoff.
A first round upset would diminish the season in my opinion.
In Football my ambition for OSU is:
1) Contend for B1G Title
2) Beat M*ch*g*n
In Basketball my hope for the team is:
1) Make NCAA Tournament
2) Don't get upset in Tournament.
Clean coach in the SEC gets you last placed and fired. -- Just saying what you all are thinking.
Tony Carr Player of the year?
Bucks a 6/7 seed for the Tourney?
Actually I'm upset about TTUN losing. I was looking forward to free Shrimp tomorrow, and now it's free greasy onions. No Thanks, way to Suck Fighting Harbaugh's.
Heh, this made me laugh.
I texted out after the game. "I loved me some Tressel-ball, for the victory!"
I'm not a lawyer ... but I stayed at a Holiday Inn Express.
This. Win what you're given the opportunity to win.