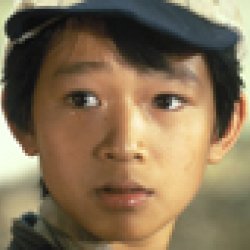 Type G
---
Member since 06 September 2010 | Blog
Recent Activity
As a professional graphic designer... I approve. Long over due if you ask me.
We got a guy named Raekwon. Nuff said. Wu-Tang forever!
Thanks for the pics. Cool door handles... also would like to have 'em at my own house. Good for Ohio State to have the money and resources to construct something like this...
... but bad for Ohio State to kiss up to LeBron. I'm with the previous poster who said he doesn't deserve a locker simply because he never played at Ohio State. Who cares if this was the school he would have played for if he had skipped the NBA. Who cares if Ohio State was the first school to wear his (Nike) gear. If Ohio State didn't wear his shit (which is simply just a different logo on the jerseys and his signature shoes) they would wear Nike branded gear instead, just like the football team.

LeBron is signed with Nike, and if anything, this exclusive locker is probably more of a good will gesture to the huge sponsorship deal between Ohio State/Nike than anything. That said, I'd be more comfortable if the locker read Phil Knight instead.
I think DT stays. His stock isn't as high as some may want to believe. Plus, the Draft will be somewhat stacked this year.
Reasonably favorable draw. Sweet 16 date with FSU. Teams coming into the tourney hot are always dangerous though. The outcome is a coin toss, but I don't feel our team this year has enough swagger and confidence to survive. We lose to FSU :/
Ohio State rocks his shoes so even if he wasn't a real fan at heart he still is obligated to support us. Regardless, we just hate seeing his smug ass face. LeBron is NOT one of us.
The Big 4, baby!
Craft is like a cat! They should've showed a replay of that amazing steal he made.
From the start, you could tell from Sully's body language that he wasn't gonna let us lose this game.
Jay is the only ESPN talking head I have respect for. Skip is ok, too. He despises LeBron probably more than anyone so that's a +1 in my book.
Dana J. and her horse face can shove it. Upset in the works on Saturday!
This Thanksgiving break ish confused me... thought today (Friday) was Saturday. I was all amped up to watch The Game. Ha.
Good write up. I'm also one who is still on the side of Coach Tress and these players who are getting railroaded by the NCAA (Pryor included, even though he's not here anymore).
This is just how our society has become now, more selfish and cunning, especially with the everlasting slumping economy. Every man for themselves has never been more true. The higher ups fuck the people below and then they scheme of ways to get back at the higher ups or take advantage of the system. It's a revolving door of fucking people over. 2012 wouldn't be that bad, humanity needs to restart from zero. There are probably more assholes now than there were 10 years ago. Ha.
Didn't watch the 2nd round of the Draft so I went online well after it was over to see if Diebs or Lighty got selected. I too am surprised the former got selected before the latter, but even more surprised that Lighty didn't even get picked?! Was actually hoping my Rockets would take him with their 2nd round pick. Hopefully Lighty will be able to make a team during training camp and show all those who passed on him what a moronic mistake they made.
Congratulations to Jon Diebler though! 3 point specialists are always needed in the NBA, he should do well.
Gilbert wants nothing to do with hometown kids for a long while I think. Har har har...
Seriously though... some of their later picks were questionable and Lighty would have no doubt been the better choice instead.
Tress is a soldier. He fell on the sword for the University. It's gonna really sink in and hit hard during that first game when we don't see him on the sidelines. Sucks. If I had a time machine I'd lend it to Tress right now.
Jim Tressel forever!
Simply put, the team just tightened up and got nervous down the stretch of a very close ball game, something they haven't experienced much all season. Add the pressure of being the #1 overall seed in a win or go home type of game and those nerves are escalated 10 fold. Tightening up + being nervous = forced shots, lack of teamwork and missing freebies like FTs and layups.

I think the majority of the blame has to be put on the players for this loss, as they didn't execute what Matta may have been preaching during some of the TOs. If Matta said he tried to calm the WB down and dude still continued to jack up bad shots... who can you blame, really?

Lastly, I'm in the camp that a TO should've been called to set up a better shot (3bler) during those final 5 seconds, but a transition break is harder for the opposing team to react and defend against. So what transpired isn't something I'm going to lose sleep over; however, putting themselves in that situation where the game is on the line, due mostly to playing one of their worst games of the season... that's what's most frustrating.
Big game on national TV and at home... I wasn't the least bit shocked that we smashed like Hulk. This team is legit and better than the Oden/Conley 2006-07 squad. Being a basketball fan first, football second... I'm in euphoria now. Ha.
No homo, but I've had a man crush on Craft all season. Can we get a YouTube vid of his hesitation/shake move that made the Purdue player look like a chair? Craft's excellent defense alone puts him ahead of Conley in my book.
I hate homer fans because they are devoid of any reasonable perspective, but going out of your way to constantly badmouth your alma mater is even worse. At the end of the day I rather be a blind loyalist than a traitor.
There's absolutely nothing wrong with criticizing players and coaches of your favorite team, but unlike Spielman, Herbie does it without class or tact. I'm sure Herbie still loves the Buckeyes, but he has continued to bite the hand that has fed him and that puts into question just how much of a fan he still really is. Then again, the current hand that is feeding Herbie (ESPN) hates all things Ohio State so I guess he feels the need to become a lap dog for them. Whatever. More ammunition for us to get fired up and prove all the naysayers wrong next season and the seasons after.